Becoming a Tennis Official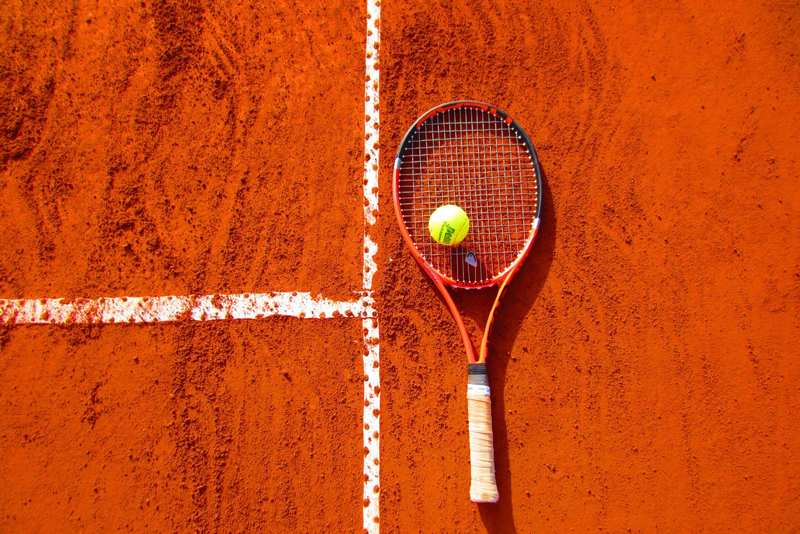 It has been claimed recently, that even umpires and tennis lines people have far better eye sight than the revolutionary Hawkeye itself. The Association of Tennis Professionals in the UK concluded that while players and line judges can be prone to error when assessing where a ball has bounced, because of what he calls "...inherent limitations of human perceptual vision...", the line officials are significantly more accurate! The same research found that 94 per cent of challenges featured balls that bounced within 100mm of a line, which is less than twice the diameter of the ball itself. This suggests strongly, that players challenge points when they genuinely believe that a mistake has been made, rather than using it as a ploy to unsettle an opponent. It's clear, then, that tennis officials not only have the role of possessing the eagle eye over every single point and bounce of the ball. They must master a very high level knowledge about the rules of tennis and must also prepare to have their point of view disputed by the players, sometimes in a very heated and aggressive manner!

So what, you ask, does a tennis umpire, official or referee do? Well, they all have the same basic purpose which is to supervise all the players at a competition to ensure they follow the rules of tennis properly, consistently and with good gamesmanship – or games'person'ship – as I much prefer to say. In the United Kingdom the presence of a referee is mandatory at all Grade 5 competitions and above, as in the UK, this level of match counts for LTA ratings and rankings. A Line 'Umpire' however comes in two forms: you can become a line or chair umpire. A line umpire is responsible for calling the lines on the court and the chair umpire is responsible for calling the score and settling any issues. Once you are trained you can umpire at local county and regional competition and certain selected umpires get the ultimate career opportunity to umpire at Wimbledon! An example of a top umpire at the moment whose career path is an example to aspiring tennis officials and who also happens to be a British example, is Chair Umpire Alison Lang - an ITF Grand Slam Chair and Gold Badge Umpire, one of only a team of 6 who umpire the highest events; such as all of the Slams, the Davis and Fed Cups and the top ATP and WTA tour events. Alison is at the very top as part of a team of 6 umpires and this was the 11th Slam final, which she has overseen and her third in Australia having umpired the Ladies' singles final in both 2005 & 2006.

To become a professional tennis umpire, you must complete training and certification requirements on an accredited programme by either the International Tennis Federation (ITF), the world governing body of tennis, or the United States Tennis Association (USTA). Both of these governing bodies have the same standards and official rules that they require prospective umpires so you won't miss out on aspects by choosing in favour of one over the other, but all tennis officiating courses will take hard work and dedication as they require you to become a fountain of knowledge and the final authority of tennis law on court. According to the USTA, the chair umpire is the final authority on all questions of fact during the match. If you're going to become a Chair Umpire then be prepared to be the most visible official on court, sitting in a raised chair by the net. Chair umpires have the right to overrule calls made by line or net judges if they are sure a mistake has been made; however, the call must be overruled immediately after the mistake is made and never as the result of player protest!

Line umpires are in charge of judging whether a ball is in or out and determining if a service foot fault has been committed. They must be in the best possible position to make accurate calls. They are allowed to make calls on balls or faults on their assigned lines only. Line officials also go with players on toilet or change of attire breaks to make sure no violations occur. If a call is questionable, line umpires must inform the chair umpire, who will make the final decision.

A chief umpire does not perform on-court duties but acts as an administrator. Chief umpires must recruit an adequate number of trained officials for the tournament, conduct training and review official rules with umpires prior to the tournament and schedule court assignments. They also act as an assistant to the head referee and are in charge of evaluating performances for all on-court officials.

There are 3 levels of training at ITF Officiating School:

A basic introduction to tennis officiating concentrating on the Rules of Tennis and the basic techniques and procedures of Chair and Line Umpiring. These schools are organised by National Associations; an intermediate school for officials who have demonstrated sufficient commitment and experience in officiating. Those who successfully pass the written examination and practical exercises can become ITF White Badge Officials at this stage...And finally 'Advanced Officiating School' which is where White Badge Officials are admitted, who are eligible to try and become an 'International Tennis Official'. Here you would learn advanced techniques and procedures become prepared for the pressures of international officiating. Those who pass the combination of written, oral and on-court examinations become 'Bronze Badge Chair Umpires', 'Silver Badge Referees' or 'Silver Badge Chief Umpires'. Check out the links provided to find out how to become a Tennis Official through the American USTA or LTA in the UK and help to maintain high standards in international tennis in what could become an exciting international career!




You Should Also Read:
ITF Basic Referee Course
Becoming a Tennis Coach
USTA Official Certified Umpire Career Guide


Related Articles
Editor's Picks Articles
Top Ten Articles
Previous Features
Site Map





Content copyright © 2022 by Clare Chambers. All rights reserved.
This content was written by Clare Chambers. If you wish to use this content in any manner, you need written permission. Contact Sandy Eggers for details.