William Brand Passes Away - 1938-2009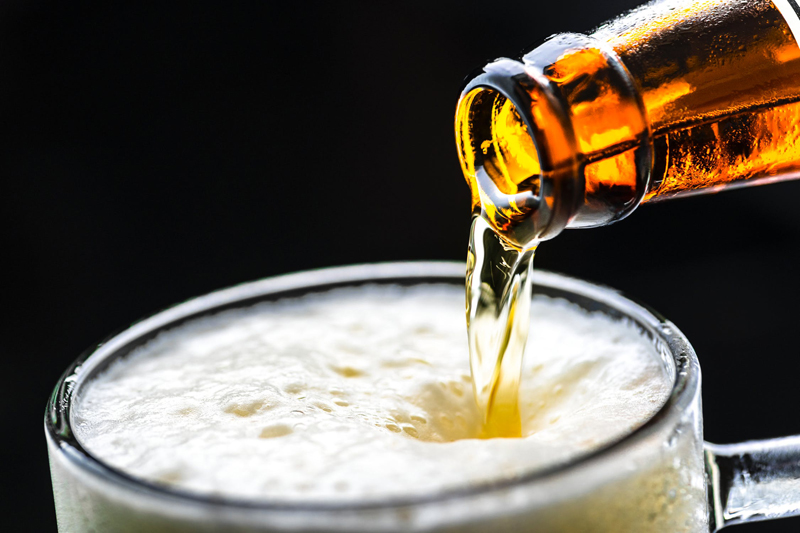 Bill Brand was the kind of guy you never forgot. He reminded me of a character actor in a movie...an energetic, wiry man, with a lean crop of grey hair and a mustache that sat like a brush across his upper lip. I imagined he was the original Inspector Clouseau, the bumbling investigator who always got it right, despite the chaos that surrounded him. As a fellow beer Journalist, I checked on him often, reading his perspective on the beer world in What's on Tap, and occasionally checking out his Bottoms Up Beer Blog. He would have been surprised to know of the mentoring role he played in my life.

I liked Bill. He had an easy manner and welcomed those of us who had more recently joined the ranks as beer reporters. In Denver, I was fortunate to engage him in conversation at the Boston Beer Longshot Luncheon in 2007. We discussed the nuances of flavor in several vintages of Sam Adams Utopias: "Did Utopias merit the costly price tag," and "was the newest vintage as well-crafted as those of the past?" - questions that journalists knock around on a regular basis, those without answers, stimulating thought and controversy.

Bill Brand died on Friday, February 19, 2009 at San Francisco General Hospital in the wee hours of the morning mist. His wife, Daryl, was by his side. What had started as a Beer & Food Pairing at 21st Amendment Brewery & Restaurant on February 8th during San Francisco Beer Week, launched into an eleven day fight-for-life for the 70-year-old journalist.

Reports in the San Francisco Chronicle detail the events of that night. At approximately 9:10 in the evening, Bill had telephoned his wife, undoubtedly with his newest toy, an iphone he had just gotten three days earlier. Tragedy followed a short time later when he was struck by the N-Judah train, a light rail trolley car, near 2nd and King Streets in the Financial District of San Francisco. The impact slammed him into a pole with such great force that he sustained injuries and fell into a coma that could not be overcome by his historically energetic spirit.

The Oakland Tribune and Media News Group chronicle the details of William Brand's life as a roving reporter. He covered everything from solar energy and astronomy to the crime scene, politics, and higher education at Berkeley. In 1996, he traveled to the mountains in Montana in search of the "Unabomber", and to the high school in Columbine, Colorado in 1999 to collaborate on a story about the tragic teen shootings. In 1994, he founded What's on Tap as a newsletter, growing it into a syndicated column that ran in the Oakland Tribune, Contra Costa Times and Mercury News. In July of 2008, he retired from the news staff of the Tribune, but continued to regularly publish his beer column and blog on the Internet.

Brand was born in 1938, a child of the Nebraskan plains, familiar with cattle and horses, rodeos and rough-necking. A cowboy at heart, he easily fit into the news world of a Nebraska City paper, and moved onward to Omaha and eventually, Boulder, Colorado. Like a rolling stone, he kept moving westward, taking on jobs that led him into the position as News Editor of the Contra Costa Times.

He tromped through divorce, a new culture in Matzatlan, Mexico, blossoming love in an Oakland Ice Cream Parlor, marriage, and the digital revolution. His passion for horses and the rodeo, cultivated from his early days in Nebraska, lasted a lifetime. At 60 years old, he rolled like a kid from a bucking bull at the Grand National Rodeo, a Bay Area media event held at the Cow Palace in Daly City, California. His love of good craft beer, seen through his eyes as an ever-new discovery, ignited enthusiasm for beer-inspired connoisseurs.

With the passing of Bill Brand, the beer world is emptier today, like a tap that has run dry.  What's on Tap, Bill?  Perhaps he is drinking his Angel's Share.

Cheers!
 
You Should Also Read:
Beer & Molasses History - The Great Molasses Flood of 1919
Beer Hunting with GPS
Beer Trivia - Old Beer Facts


Related Articles
Editor's Picks Articles
Top Ten Articles
Previous Features
Site Map





Content copyright © 2019 by Carolyn Smagalski. All rights reserved.
This content was written by Carolyn Smagalski. If you wish to use this content in any manner, you need written permission. Contact Carolyn Smagalski for details.