Different Types of Camera Format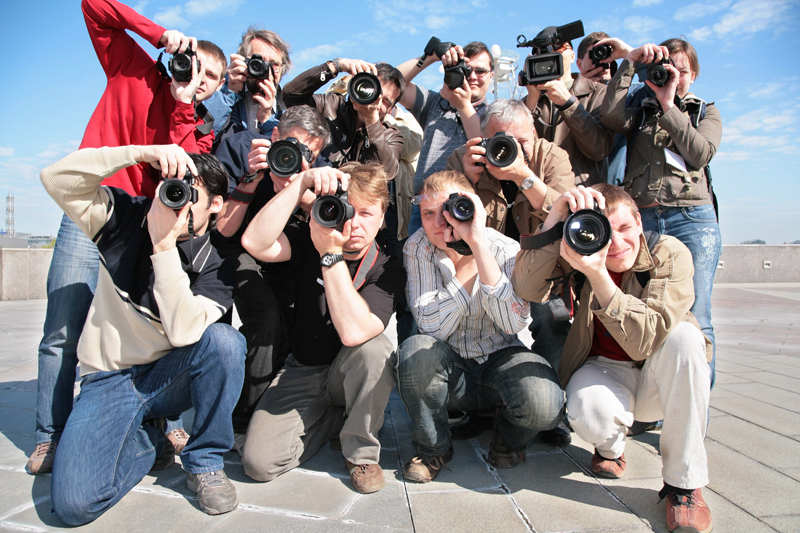 This article guides you through the history and characteristics of different types of camera format. With different types of camera format both for digital and film, first we look at 35mm and Medium formats.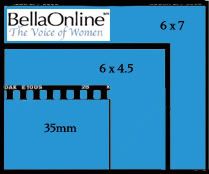 Diagram of the varying format sizes of photographic film
35mm
By far the most common format of photography is the 35mm. Originating with film photography, it was first devised by the company Leitz, in 1913 when they began working on taking the 35mm format used in cine film cameras at the time, in order to use the same format to take still pictures instead of a moving image. The research and development was a success and company later produced and sold the first 35mm film camera, called Lecia 1 in 1925.
35mm was given the name because this is the length of the horizontal plane of the negative. The 35mm film negative are still readily available in canisters as a continuous roll of film containing up to 36 exposures inside a single canister. At the time they were first produced they were a breakthrough in photography because of their compactness, convenience, and affordability.
Digital 35mm
Instead of film, now digital cameras produce a photograph that is the size of the sensor it uses to record the image inside. All most all typical compact and DSLR digital cameras today model themselves on using a similar ratio to take photographs as the 35mm film camera did. So at first glance, your digital photographs seem to be in the similar size to your old film ones. In fact though a digital picture is only just slightly higher and longer than the 35mm film, typically with a sensor of 23.9mm in height and a length of 35.8mm.
Medium Format (6x4.5, & 6x7)
Medium format is categorized as the next larger size up from the 35mm. Again first devised from film, it was invented before the 35mm at a time when the race was on to devise a format for making a photographic latent image that could be used again and again to make prints. Previously the best method to make a negative image was onto plates of glass, coated with a mixture of chemicals that was reactive to light falling on it.
However in those early times of photography for both the professional photographer and the budding amateur these plates were bulky, took up a lot of room in storage, tricky to make prints, and were fragile too as they were easily broken.
Kodak was the major leader that came up with a revolutionary method of producing a negative image, that which could be produced on paper film in 1888. They combined the new paper film, then later gelatine film with their flagship product the
box brownie camera
. Another revolution in the history of photography as for the first time photography became accessible to everyone at an affordable price.
In times past there have been varying sizes of the medium format type but the most popular sizes of medium format today are 6cm x 7cm and 6cm x 4.5cm on 120 rollfilm. With digital however, the size is slightly smaller than of its film counterpart with a sensor measuring 48mm x 36mm.
You Should Also Read:
Introduction to the Photographic Darkroom
The Box Brownie Camera
Invention of the Polaroid Photograph


Related Articles
Editor's Picks Articles
Top Ten Articles
Previous Features
Site Map





Content copyright © 2022 by Kaye Barnett. All rights reserved.
This content was written by Kaye Barnett. If you wish to use this content in any manner, you need written permission. Contact Ewa Sapinska for details.