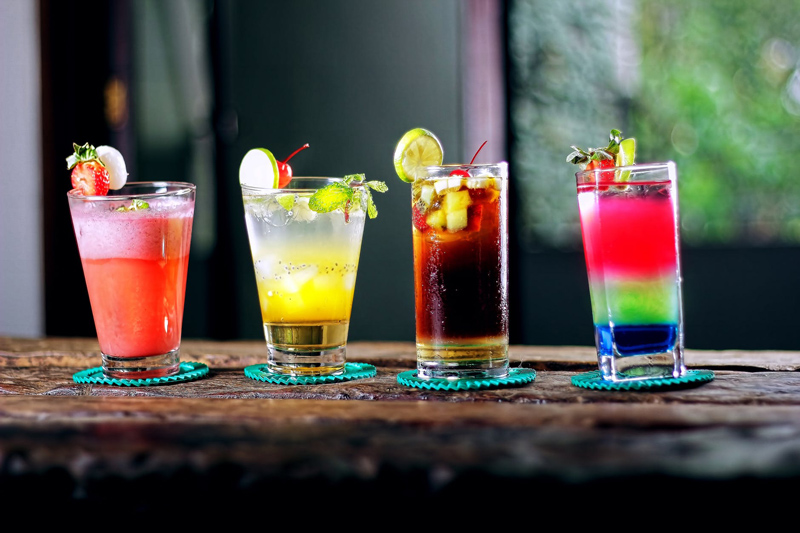 I was in San Diego last week enjoying a bit of sunshine and visiting my son Alex who lives there now. One night, Alex , my nephew Michael and his girlfriend went out to a fabulous new club and my son came home singing the praises of a delicious new Bourbon he'd tried, something named "Bookers" that he said was "The best bourbon I've ever had Mom!" Naturally, I wanted to try it and I did plunk down the requisite 60.00 for the bottle, but we needed the perfect moment to try it! San Diego with it's beautiful vistas and ocean views never lacks for those and that moment came late one Monday evening when my nephew called from Del Mar and asked if we wanted to join him for a dip in his girlfriend Molly's hot tub. Well, it's 20 degrees in Cleveland where I live, so there's no way that I wouldn't say yes to an offer like that and
we decided that it was a perfect time to try the Bookers Bourbon. The first thing that I want to say is, if you ever attempt this yourself, please be careful and concerned about your health and the safety of those around you. For some, alcohol and the kind of intense heat generated by a whirlpool don't mix, so please be safe and sane!

We stopped at our apartment, grabbed the unopened bottle of Bookers, some plastic glasses and our bathing suits and raced to Del Mar trying to get there before the sunset.
We got there and changed into our suits, poured each of us a dram of the Bookers and eased ourselves into the hot tub. What a wonderful moment! It was just me and my son, my husband , my nephew and his girlfriend enjoying easy conversation and some precious time together.
Sipped slowly, the Bookers proved to be everything that my son told me it was. Bookers is a small batch Bourbon, uncut and unfiltered out of the barrel. It deserves to be drunk neat and not mixed with anything...its flavor is too rich for that! Bookers has a beautiful oaky flavor that isn't harsh with a beautiful tinge of caramel, vanilla and smoke that was perfect enjoyed against the backdrop of that evenings sunset. Bookers is part of an elite group of small batch bourbons made up of Bookers, Basil Hayden's, Knob Creek and Bakers. It's aged for about 7 years and bottled at about 127 proof , so be careful...a little goes a long way!
I've tried them all, but , Bookers is the one that I enjoyed the most. Leave it alone, no Manhattans or Juleps need apply, there are other Bourbons for that. Treat this lovely Bourbon like you would your finest single malt and it will reward you with a symphony of taste that you'll want to enjoy over and over again!



You Should Also Read:
Bookers Small Batch Bourbon


Related Articles
Editor's Picks Articles
Top Ten Articles
Previous Features
Site Map



Follow @drinkandbemerry
Tweet



Content copyright © 2019 by Beth Schreibman Gehring. All rights reserved.
This content was written by Beth Schreibman Gehring. If you wish to use this content in any manner, you need written permission. Contact Sandy Hemphill for details.