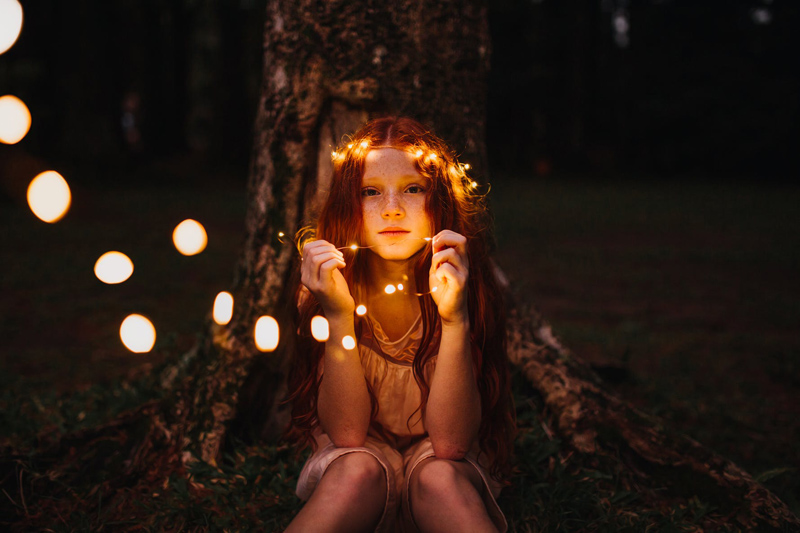 The 2009 American science fiction thriller film, Push, directed by Paul McGuigan, stars Chris Evans, Dakota Fanning, Djimon Hounsou, and Camilla Belle.

The film begins with a back story, narrated by Dakota Fanning, telling us how the Nazi's experimented on people with supernatural powers during World War II, trying to develop an army of super soldiers. This small number of people in the world was categorized by their hereditary paranormal abnormities. The categories consisted of:
 
Movers, who have telekinesis, are able to move objects, including living organisms, without touching them. Sufficiently skilled movers are shown to be able to deflect bullets.
 
Pushers have the ability to "push" specific thoughts, memories, and emotions into their targets. This technique can be used to gain a subject's trust or to make them perform any action, even suicide, without question.
 
Watchers, or clairvoyants, experience visions of the future and typically record their visions in sketch books. Watchers can read a target's intentions, meaning that they can know what a person has decided to do before they actually do it. The future is typically not static; when a watcher becomes directly involved in the events he or she foresees, those events tend to change more rapidly. A Watcher's skill is primarily rated by how far they can see into the future.
 
Bleeders have the ability to emit high-pitched sonic vibrations that cause potentially fatal ruptures in a target's blood vessels. These vibrations can also damage inanimate objects.
 
Sniffers possess a form of psychometry. When in possession of an object, they can see either the object's history or the current whereabouts and activities of the object's owner. Depending on the individual sniff and the situation, he or she may see images related to the target or they may receive a directional sense of the target's location.
 
Shifters can transmute objects on a temporary basis. The object can remain in its changed form even when no longer in the shifter's possession, but it will eventually revert, for example a one dollar bill a shifter changed to a hundred dollar bill could stay that way for hours.
 
Wipers can erase memories. They can erase specific events or specific durations of time.
 
Shadows are able to shield an area from detection via other powers. It is generally believed that a shadow can only block detection by sniffs, but it is discovered that a sufficiently powerful shadow can also hide a target from watchers.
 
Stitches can heal injuries. They may also be able to reverse previous repairs.
 
But, they are also being tracked down by the Division, a secret government agency developing a dangerous drug to enhance their powers in an attempt to genetically transform them into an army of warrior psychics. Anyone who is unwilling to participate is disposed of.
 
Nick Gant is a second-generation telekinetic or mover, whose powers haven't quite been mastered, and is on the run from the Division since the murder of his father, more than a decade earlier, in which his last desperate words to Nick was a prediction that someday a girl in need of help would come to him with a flower, and he was to do whatever she said in order to "save us all".
 
Seeking refuge in the last safe place in the world for fugitives with powers, the densely populated Hong Kong, Nick is able to keep his gift secret. That is, until Cassie Holmes, a 13-year old clairvoyant or watcher, forces him out of hiding to help her locate a pusher named Kira Hudson, an escapee from the Division who holds the key to ending the Division's program, and, surprisingly, Nick's ex.
 
Nick, Cassie and a group of rogue psychics find themselves having to band together to stop the Division from getting their hands on Kira, and achieving their goal.
 
Chris Evans - Nick Gant
Dakota Fanning - Cassie Holmes
Camilla Belle - Kira Hudson
Djimon Hounsou - Agent Henry Carver
 
The concept of the film is clear, and familiar, remember Jumper with Hayden Christenson and Samuel L. Jackson. Only now, we have Chris Evans and Djimon Hounsou in a story not as simplistic as Jumper. It has a comic book kind of quality that I've always enjoyed. Chris Evans and Dakota Fanning have really good chemistry, and the action and fight scenes are rather good. The scenes have a rough and gritty effect, allowing you to feel the damage behind these characters. But, for all its good points, the film has an equal amount of plot holes, not that that really matters to kids considering all the action in the film. But, as an adult, you may have some unanswered questions.
You Should Also Read:
Push - Official Site
Push on MySpace
Push - Trailer


Related Articles
Editor's Picks Articles
Top Ten Articles
Previous Features
Site Map





Content copyright © 2022 by Cathy Spearmon. All rights reserved.
This content was written by Cathy Spearmon. If you wish to use this content in any manner, you need written permission. Contact Cathy Spearmon for details.