Spring Orchid Growing Tips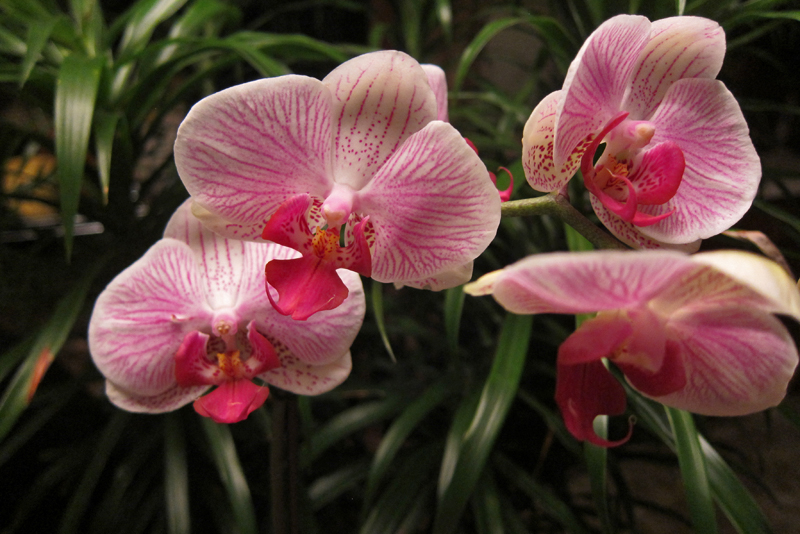 Repotting time
Spring is the best repotting time of the year and now is the time to get started. April in most areas of North America is the ideal time. Clean up all your pots in preparation. Make sure you have all the materials you regularly use so that you don't get caught in the middle of doing it without enough media, pots or moss. Make a checklist of the plants you will need to repot so you won't miss any that should be done.
Go through your plants
This is a good time to go through your plants and identify which ones are not performing well for you or which do not seem happy in your conditions. Sometimes you will have a plant that is growing, but has never bloomed for you. These are not the plants you want to continue taking time and care with. Donate them to a plant sale or garden club to make room for plants you can enjoy more.
Try a new way of growing
As you look at your plants prior to repotting, are there some that are not doing well? If you don't want to donate them, how about trying mounting them or putting them in a semi-hydroponic environment and see if that works better? Not only might you salvage a plant that is not growing well, but you might find something better for your environment.
Orchid Pests
Spring is the time when many pests start reproducing as the weather gets warmer. Make sure you start your spraying schedule before this happens and your plants are debilitated. I use Bayer Systemic Insect spray which will kill anything that sucks on your plants for 30 days. This has allowed me to almost eliminate scale among my plants which had been a full time job before I started using the systemic. Spray monthly, but be sure that you don't do it on sunny days as your plant leaves might be burned.
Go to an orchid show!
Orchid shows are very popular in the spring. Some of the biggest and most spectacular of them are held now. Check out the list at the
American Orchid Society
site and see if there is one in your area. Looking at the exhibits you can see what people are growing in your area and local members will be all over to answer your questions about growing. Many times, it is also possible to learn about the local vendors, where they are located, and what kind of plants they have to offer. Most shows have vendors with lots of flowering plants so you can see what you are getting.
You Should Also Read:
Spring Orchid Growing Tips 2008
Orchid Growing Tips #24
Orchid Growing Tips #25


Related Articles
Editor's Picks Articles
Top Ten Articles
Previous Features
Site Map





Content copyright © 2022 by Susan Taylor. All rights reserved.
This content was written by Susan Taylor. If you wish to use this content in any manner, you need written permission. Contact Anu Dharmani for details.