Winter Safety Can Save Your Life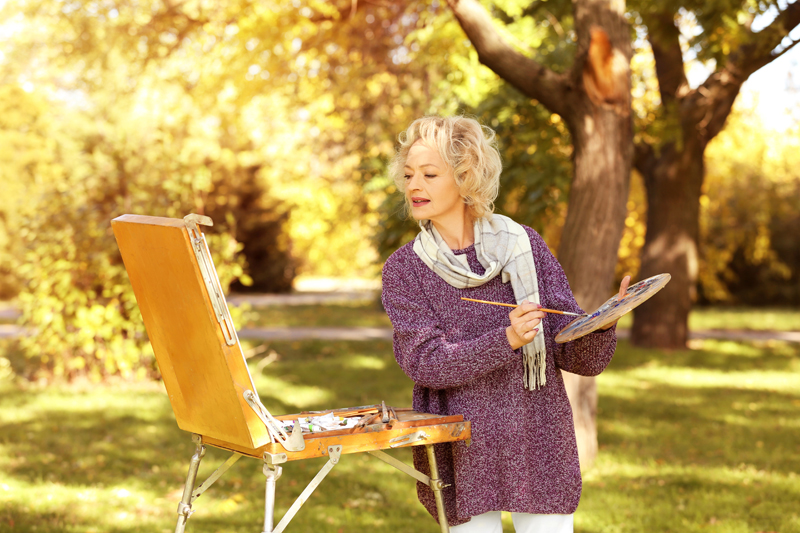 Winter is here, and when the temperature drops, older adults run a higher risk of health problems and injuries related to the weather, including hypothermia, frostbite, and falls in ice and snow. It's important that we take certain precautions at this time of year. Tips for staying safe in the cold weather are offered on various aging websites, magazines, and reported as results of safety studies. These recommendations have saved more than one life in colder weather.

Hypothermia -- Since older people tend to shiver less or not at all as their body temperature drops, we can't rely on shivering alone as a warning sign of hypothermia. We tend to produce less body heat than younger people, and it's harder for us to tell when the temperature is too low. When our bodies are in the cold for too long, we lose heat quickly. The result can be hypothermia, which is a severe and dangerous drop in body temperature.

The warning signs of hypothermia are: cold skin that is pale or ashy; feeling very tired, confused and sleepy; feeling weak; problems walking; slowed breathing or heart rate; and sometimes excessive shivering. We need to call 911 if we think we, or someone else has hypothermia.

Frostbite - Extreme cold can cause frostbite-damage to the skin that can go all the way down to the bone. Frostbite usually affects the nose, ears, cheeks, chin, fingers and toes. In severe cases, frostbite can result in loss of limbs. People with heart disease and other circulation problems are more likely to get frostbite.

In freezing temperatures, we need to cover up all parts of our body when we go outside. If our skin turns red or dark or starts hurting, we need to go inside right away. A person with frostbite may also have hypothermia, so check for those symptoms, too. If frostbite occurs, we should place the frostbitten parts of our body in warm (not hot) water, and make a visit to a health care practitioner.

Staying Indoors as an Option -- Some of us are prone to cabin fever or are "outdoorsy types." We don't like to acknowledge the risk when it's very cold outside. As we age, we need to rethink our approach to the outdoors in the winter, especially if it's very windy. If we have to go outside in freezing temperatures, we shouldn't stay out for very long, and we should go indoors immediately if we start shivering or notice any of the hypothermia danger signs.

Dressing for the Weather -- Other suggestions for surviving well in cold temperatures include staying dry, since wet clothing of any type decreases body temperatures; and wearing two or three thinner layers of loose-fitting clothing rather than a single layer of thick clothing – this manner of dress will keep us warmer. In addition to layering, we should wear a hat, gloves or mittens (mittens are warmer), a coat, boots, and a scarf to cover our mouth and nose to protect our lungs from cold air. If we are reluctant to wear all of these things for a car ride, we should put them in the car in case we get stuck or the car has problems, or if we encounter an unexpected outdoor event and want to participate.

Injuries while working outside - When it's cold, our hearts work extra hard to keep us warm. Shoveling snow may put too much strain on certain body parts. Shoveling also can be dangerous if we have problems with balance or osteoporosis. We should err on the side of caution and ask our healthcare provider if it's safe for us to shovel or do other hard work in the cold.

Falls - It is easy to slip and fall in the winter, especially in icy and snowy conditions. We should keep our steps and sidewalks free of ice and snow. Better to pay someone to do this for us than to risk a fall. We should look for sidewalks that are dry and have been cleared and wear boots with non-skid soles. Replace the rubber tips on canes with new ones and perhaps buy ice pick-like attachments that fit on the ends for help while walking.

In the Car -- Because winter driving can be more hazardous, we should have our cars 'winterized' before the bad weather hits. This means having the antifreeze, tires, and windshield wipers checked and changed if necessary. We should also take a cell phone with us when driving in bad weather, and always let family or friends know where we're going and when to expect us to arrive, so they check on us if we're late. It also is a good idea not to drive on icy roads, overpasses, or bridges if possible - we should look for another route.

Being Prepared – It is recommended that we stock the trucks of our cars with basic emergency supplies, such as: a first aid kit, blankets, extra warm clothes, booster cables, a windshield scraper, a shovel, rock salt, a bag of sand or cat litter (to pour on ice or snow in case our wheels get stuck), a container of water, canned or dried foods, a can opener, and a flashlight. Overkill? Maybe. But it's worth it for the one time we may need any one of these things if we get caught in a storm or get stuck somewhere where help is scarce.

I have finally pulled together the safety items for the trunk of my car and now feel prepared for the winter months. It is interesting that every time I get into my car now I am aware of having these items with me (extra clothes, rock salt, a flashlight and flares to name a few) and the knowing makes me feel more comfortable about driving. I don't worry as much about what kind of surprise weather I may experience on the road.






Related Articles
Editor's Picks Articles
Top Ten Articles
Previous Features
Site Map





Content copyright © 2022 by Patricia Villani, MPA, PhD. All rights reserved.
This content was written by Patricia Villani, MPA, PhD. If you wish to use this content in any manner, you need written permission. Contact Patricia Villani, MPA, PhD for details.