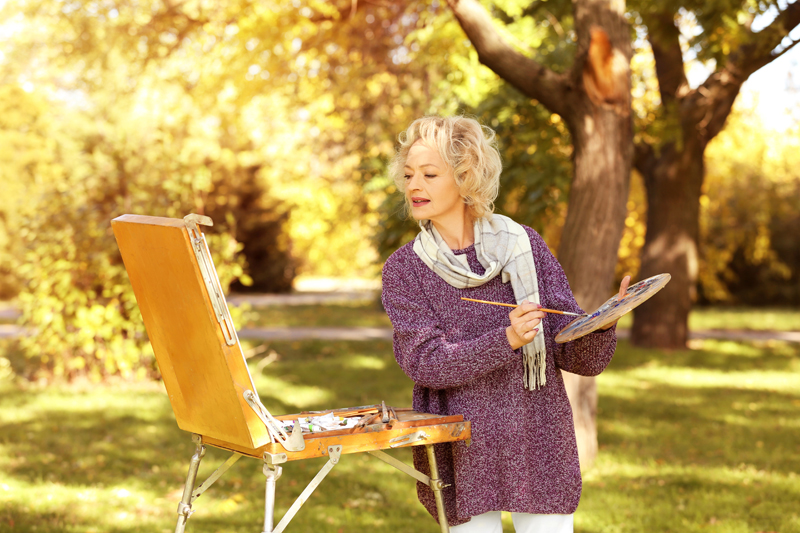 At any age, maintaining good mental health is an important quality of life factor and becomes an especially tough challenge as we grow older. Feeling low or depressed means our lives can't be enjoyed to the fullest and interactions with our friends and family are often negatively affected as well.

There are many circumstances as we age that influence our state of mind: deaths of people close to us, adjustments to retirement, giving up our homes for an assisted living or nursing environment, loneliness, personal health, and financial difficulties, to name a few. What is unfortunate is that while we are feeling low, we often don't have the energy to investigate improving our mental outlook. And with no help or intervention, we can live out our lives feeling sad and unhappy.

"Old school" attitudes about mental health can be dangerous, since serious depression can lead to suicidal thoughts. These negative mindsets include failing to see a mental health professional because "people are going to think I'm crazy." What's crazy is not seeking the help we need to recover! We also need to acknowledge that no one is too old to be helped. "People of all ages can be aided with psychological interventions to make their lives richer and better," says Dr. Stephen Stein, a highly regarded regional psychologist.

It is caring and supportive to encourage depressed individuals to seek advice. We also need to learn about and recognize the signs of depression in ourselves. Ongoing sadness, loss of interest, sleep problems, irritability, crying often, eating more or less than usual, lack of energy, and constant negative thoughts are symptoms of depression. If we experience any of these on a continuing basis, a good quality of life is no longer viable.

Start with a family doctor who treats depression or refers patients to the appropriate mental health practitioner. Medications, support groups, help from family and friends, and encouraging new life experiences are included in various treatment plans depending upon the person. Often, only short term counseling and/or a temporary drug treatment program is needed. Many community health centers and some psychologists offer treatment based on a person's ability to pay, and private insurance and Medicare cover expenses for many treatments. Hospitals and disease-related associations offer information and support groups for those experiencing or recovering from specific illnesses, and offer grief counseling as well.

If we are diligent about doing the research, there is a lot of help out there. For more information about aging and depression, check out the National Institute on Aging's website and its publication on Depression.

I was recently talking to a friend about her depression and suggested she see a therapist about it, since it seemed to ruin her holiday season. She agreed that it was time. We need to be willing to "work" on our sadness and depression if it lingers too long or seems to be a constant state. Feeling bad does not help us achieve the good quality of life we are striving for!



Related Articles
Editor's Picks Articles
Top Ten Articles
Previous Features
Site Map





Content copyright © 2023 by Patricia Villani, MPA, PhD. All rights reserved.
This content was written by Patricia Villani, MPA, PhD. If you wish to use this content in any manner, you need written permission. Contact Patricia Villani, MPA, PhD for details.