Philly Beer Week 2009 - Photo Gallery 2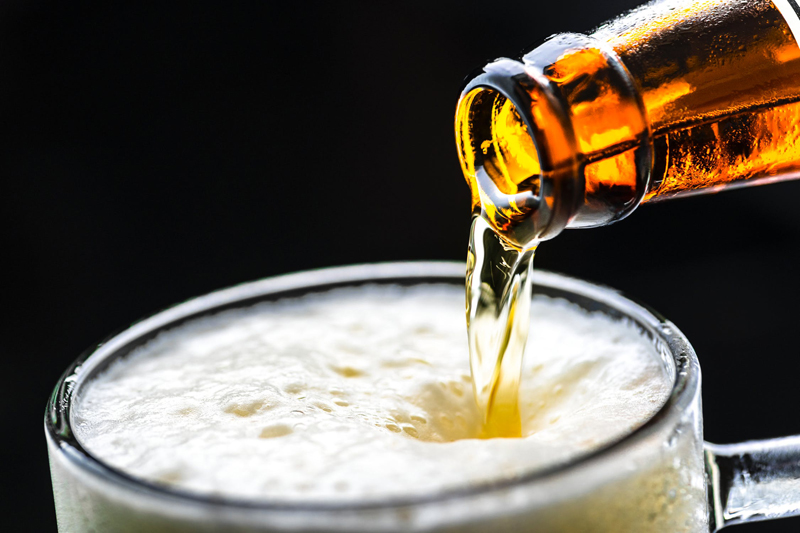 Philly Beer Week 2009 seems to be picking up steam - not like a mere locomotive, but like the blast from the Cape as the Space Shuttle takes flight. Who could argue with such enthusiasm and zest for life?

This gallery of photographs is a second sampling of the events of Philly Beer Week 2009, meant to illustrate the broad scope of events created by the enthusiastic beer lovers in the Philadelphia metro and suburban areas.

Philly Beer Geek 2009 Nate Gefvert

Philly Beer Geek 2009, Nate Gefvert, relaxes before the competition, certain that a win was in his crystal ball.



Rodenbach Brewmaster Rudi Ghequire and Beer Fox Carolyn Smagalski

World Renowned Rodenbach Brewmaster Rudi Ghequire is interviewed by Carolyn Smagalski, Beer Fox of BellaOnline



Philly Beer Geek Finalist Gina Talley

Gina Talley, sponsored by The Institute Bar in Philadelphia, warms up before competition with a tasty brew.



Hager shows his Stuff

Philly Beer Geek 2009 Finalist Doug Hager, sponsored by Bridgid's, shows the secret compartment of traditional German dress.



Doug Hager, Philly Beer Geek 2009 Finalist

Doug Hager, Philly Beer Geek 2009 Finalist, settles in for the evening at Manayunk Brewery & Restaurant, Philadelphia.



Hop Union Puts on a Spread

As the delights of Hop Union's garden of variety is laid out for festival hopheads, you may observe the strong resemblance that hops has for its cousin, cannabis sativa.



Larry Horwitz Clowns with Jason Harris

Larry Horwitz, Brewmaster at Iron Hill Brewery and Jason Harris, owner of Keystone Homebrew Supply, share a moment of laughter with each other.



Philly Beer Geek Semi-Finalist Jay White

Representing Tria Fermentation School, Jay White of Tria, holds a strong position in the first half of the Philly Beer Geek Semi-Finals competition.



Jennie Hatton, PR Agent for Philly Beer Week and Nancy Rigberg

The Ladies Beer Tea at the Belgian Café was the perfect place to gather as Women in Beer. Jennie Hatton of Profile PR sips the golden elixir with Nancy Rigberg, founder of the Ladies Beer Tea.



Tom Kehoe of Yards Brewing Company

Powerhouse Tom Kehoe displays a smile of satisfaction at T.T.U.D. at the end of Philly Beer Week 2009.



Ladies display a Sign of Spring at Ladies Beer Tea

Looking like the first flowers of Spring, these young women show sophistication and savvy at the Ladies Beer Tea, at the Belgian Café, 21st and Green Streets, Philadelphia.



Randy Mosher with his new book, Tasting Beer

Author Randy Mosher conducted Tasting Seminars at the Dock Street Brewery in West Philly. Author of Radical Brewing, Mosher displays his newest release, Tasting Beer.



Jon Myerow of Tria with award-winning beerwriter Don Russell

The Philly Beer Geek2009 Finals Competition drew all the big names, including Jon Myerow of Tria and Tria Fermentation School and Philly Beer Geek Judge Don Russell.



Bruce Nichols and Rick Suarez

Bruce Nichols (one of the founders of Philly Beer Week) and Rick Suarez, Unibroue Beer Ambassador and Representative, share fun and food at Monk's Café at 16th and Spruce Streets.



Marnie Old, Co-Author of He Said Beer She Said Wine

At the Brewers Plate, Marnie Old stands poised in the VIP section, where she is to sign books and commiserate with beer fans about the wonderful nuances that can be brought about with wine or beer.



Garrett Oliver and the Beer Fox

Garrett Oliver, author of the Brewmaster's Table, and Carolyn Smagalski, Beer Fox from BellaOnline, discuss the fine points of Garrett's book.
Cheers!


You Should Also Read:
Philly Beer Week 2009 Photo Gallery 1
Joe Sixpack's Best of the Brews Awards
Philly Beer Week 2009 - Photo Gallery 3


Related Articles
Editor's Picks Articles
Top Ten Articles
Previous Features
Site Map





Content copyright © 2023 by Carolyn Smagalski. All rights reserved.
This content was written by Carolyn Smagalski. If you wish to use this content in any manner, you need written permission. Contact Carolyn Smagalski for details.