Philly Beer Week 2009 - Photo Gallery 3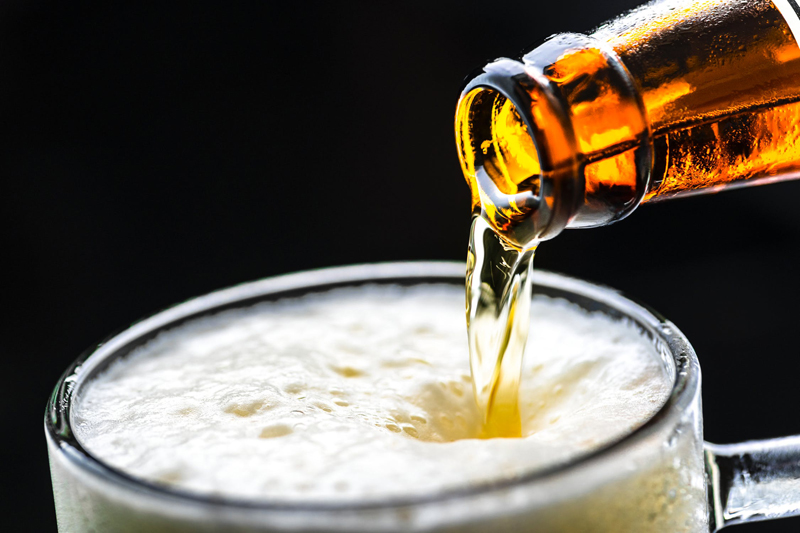 Philly Beer Week 2009 has captured the hearts of beer lovers, not only in the Philadelphia region, but throughout America and across the pond. As word of its positive reception spreads, greater pockets of enthusiasts are trying to create the same atmosphere in their own cities and neighborhoods. This is great news for those of us who revere beer as one of the greatest blessings in life. Our ultimate goal is to increase awareness, so that a menu of fine craft beer is presented as readily as a menu of fine wines; to increase understanding that beer is food, one that has been in existence since the beginning of civilization – as such, it should be given a position of respect; and to change laws that place beer in a category with crime, rather than a category with food.

This gallery of photographs is a third presentation of the events of Philly Beer Week 2009, with the purpose of detailing the myriad of events enjoyed by both novices and die-hard enthusiasts throughout the Philadelphia metro and suburban areas.


Philly Beer Geek Emcees Carolyn Smagalski and Jason Harris

Philly Beer Geek 2009 was emceed by Carolyn Smagalski of Beer and Brewing at BellaOnline and Jason Harris of Keystone Homebrew Supply in Montgomeryville and Bethlehem. Finals night brings out formal attire for these founders of the Philly Beer Geek competition, one in which the winner receives a cache of prizes worth $1,000.



Representatives from Pub and Kitchen at the Brewers Plate

One of the great new places for food and beer in Philly, Pub and Kitchen is not to be missed. Here, they created an attractive display, while satiating taste buds in pairings with Yards ESA and Thomas Jefferson Tavern Ale.



Homebrewer Brian Pylant and Beer Fox Carolyn Smagalski

Homebrewer Brian Pylant shares a sampling of the finest cask ales at Yards Real Ale Invitational, Yards Brewing Company, 901 Delaware Avenue in Philadelphia.



Scoats and Horwitz

Scoats, legendary owner of the Grey Lodge Pub, teams up with Larry Horwitz, legendary Brewmaster of Iron Hill Brewing in North Wales, to judge in the Semi-Finals for Philly Beer Geek 2009



Sebbie Buhler of Rogue, with Chocolate Stout in her own Image

The image and likeness of Sebbie Buhler gleams prominently on bottles of Rogue Chocolate Stout – Sebbie Buhler, Rogue Ales most famous Beer Ambassador, proudly displays her visage at the Ladies Beer Tea in the Belgian Café, Philadelphia.



Steve Hawk

Philly Beer Geek Contestant Steve Hawk pulls out all the stops at the Semi-Finals Round with a poster of himself laying on a bar in typical "swimsuit" style, giving both judges and audience the most memorable story of the entire competition.



Stone Brewing and Spinnerstown at the Brewers Plate

What could go better together than Stone Brewing and Spinnerstown Hotel & Tap House? And the Brewers Plate was the place to meet! (Left to right): Stoner Lee Marren, Hal Bittner, John Dale and ESE of Spinnerstown, and Michael Saklad, Stone Brewing.



Stu Stuart of Belgian Beer Me! Beer Tours

Belgian Beer Me! Beer Tours Owner Stu Stuart at the T.T.U.D. – Stuart presented seminars on Belgium and Belgian Beer throughout the Philadelphia metro and suburban areas during Philly Beer Week. When he's not traveling, he teaches courses on beer and comedy throughout Portland, San Francisco, Seattle, and Mackinac Island.



Suzanne Woods, Founder of the Women's IPA Club of Philadelphia

Suzanne Woods, founder of the Women's In Pursuit of Ale Club of Philly, warms up before the Semi-Finals Round of Philly Beer Geek 2009, where she served on the illustrious panel of Judges on March 5, 2009.



Troegs and Fox

Brewer Chris Brugger from Troegs Brewing listens to the Beer Fox's compliments about Flying Mouflan Ale, a delectable Barleywine style ale made by Troegs.



Twin Lakes Brewing of Wilmington, Delaware

In keeping with their theme as an American Farm Brewery, Twin Lakes Brewing of Wilmington, Delaware, displays the best in hops and grain at the Opening Tap at the Comcast Center.



Wild Devil debuts in the VIP section of the Brewers Plate

Victory Brewing presented Wild Devil in the VIP section of the Brewers Plate in the Penn Museum. Paired with a memorable selection of fine cheeses, Wild Devil is the next generation of excellence to stand beside the seductive Hop Devil. You may also want to pair it with John & Kira's enchanting Lovebugs, velvety smooth chocolates fashioned with Valrhona ganache and fragrances of the exotic .



Brother Woody of the Order of Disorder

As prominent at beer fests as Phil Farrell's chicken, John "Woody" Chandler is a regular at fests throughout the country.



Whitney Thompson and Larry Horwitz

Victory Brewer Whitney Thompson and Iron Hill Brewer Larry Horwitz shared so much in common they tied the knot. At Manayunk Brewery & Restaurant they shared opinions on the illustrious panel of Judges during the Philly Beer Geek Finals 2009 Competition.



Dennis Zentek with Tom Peters of Monk's

Dennis Zentek of dba in New York, Brooklyn and New Orleans with Tom Peters of Monk's, Philadelphia at the Brett Pack Dinner on Wednesday, March 11, 2009
Cheers!


You Should Also Read:
Philly Beer Week 2009 - Photo Gallery 2
Philly Beer Week 2009 Photo Gallery 1
Philly Beer Week '09 - Opening Tap to Cask Ale


Related Articles
Editor's Picks Articles
Top Ten Articles
Previous Features
Site Map





Content copyright © 2022 by Carolyn Smagalski. All rights reserved.
This content was written by Carolyn Smagalski. If you wish to use this content in any manner, you need written permission. Contact Carolyn Smagalski for details.