Philly Beer Week '09 - Opening Tap to Cask Ale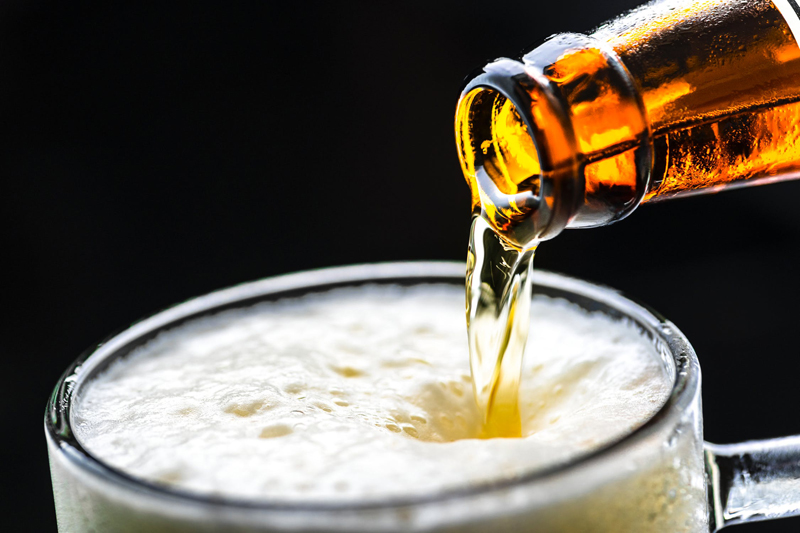 Philly Beer Week 2009 has softly drawn its curtain, despite our calls for Encore! that profusely rolled from our hop-drenched tongues. My own Monday Night Tasting Group allowed the theme to resonate one extra day with a sampling of 21 beers the evening after T.T. U. D. (That Totally Unnecessary Drink ) signaled the culmination of our 10-day affair. We were exhausted while it lasted, trying to experience god is good every moment of each day, a place beyond bliss where friends share artisanal craftsmanship and sup libations of the highest order.

Nearly 700 scheduled events graced the calendars of our i-phones. If we could split ourselves into clones, it would have served us little with so much choice to reward our spirits. Some took heart and conquered seven or eight events per day, while others savored each one as a singular experience like a long languorous lick on a home-fashioned icicle. This Beer Fox mixed it up, touching on an eclectic diversity of style that spanned the breadth of expression from ladies' luncheons, to foodie soirées and hedonistic festivals…something for everyone.

Opening Tap at the Comcast Center signaled the launch of Philly Beer Week. Mayor Michael Nutter sported a liquid grin, one that flowed across his face in waves as he grabbed the Hammer of Glory from a jubilant Ben Franklin. He paused as he victoriously wielded the Hammer into the air…a gladiator, poised to pierce the first keg of Yard's ESA (Extra Special Ale). Music blasted through the mezzanine as reporters, photographers, and brewers cheered the Mayor. Don Russell (aka "Joe Sixpack") and Bruce Nichols, (two of the founders of Philly Beer Week), stood witness as Tom Kehoe courageously held the tap in place for the initial blow, and vendors spread their wares in the lower vestibule, pumping out their most creative brews: Earth Bread + Brewery's Sahti, spiced with juniper berries; Roy-Pitz's Jail Ale, named after one of the oldest, historical jails in Pennsylvania; and Dock Street's Sexual Chocolate, setting the stage for a week of beer.

The N.I.P.A.C. Sweet Sixteen Challenge launched on Saturday morning, March 7, 2009 just prior to the Philly Craft Beer Festival at the Navy Yard. N.I.P.A.C. is the National India Pale Ale Challenge, a part of March Madness, showcased by principal figure Bill Metzger of Great Lakes Brewing News. In its second year, the NIPAC is billed as the "ultimate IPA Tournament", one that takes its structure from the bracketed competitions of Collegiate Basketball in the run for NCAA Divisional Championships. In this national competition in which IPAs of 7.5% or less may be entered, any commercial brewer can sign up to compete. The first 64 are officially entered via fax, randomly paired to compete 1:1 in bracketed play. Three judges do blind tastings of 8 pairs of IPAs and select their preferences to move into the next round. Judges in Round Three, the Sweet Sixteen in Philadelphia, were Matt Allyn of Voo Doo Brewing in Meadville, PA, Jason Harris, owner of Keystone Homebrew Supply in Montgomeryville and Bethlehem, PA, and Carolyn Smagalski, Beer Fox from BellaOnline (yes, yours truly).

Beers that moved on to Round 4 for the March 14th Competition in Buffalo, New York were Tyranena Brewing Bitter Woman IPA, Caskastrophe from Pearl Street Grill & Brewery, Top Gun IPA by Blind Tiger Brewery, Big Sky IPA by Big Sky Brewing, Inversion IPA by Deschutes Brewery, Rogue Ales Yellow Snow, Big Dogs Hop Harvest, and Laurelwood Brewing Workhorse IPA. As of this writing, Tyranena, Big Sky, Laurelwood and Rogue are headed for the Final Four and Championships on March 21st in New York City.

Immediately following the N.I.P.A.C., we filed out into the Main Hall of the Craft Beer Festival. Five thousand enthusiastic beer lovers filled the hall to capacity, where out-of-town brewers joined importers and Philly brewers to introduce craft beers. Festival-attendees learned about hops, homebrewing, and beer styles, while pleasing the palate with a myriad of tasty brews.

One of the more non-traditional stories highlighted ReaperAle Brewing Company of Lake Elsinore in San Diego County, California. Artists Todd Kendrick and Eric Taylor created an online business to market wild and imaginative apparel, tap handles, and barware depicting diabolical themes based on the wicked reputation of death's Grim Reaper. They called it ReaperAle Brewing Company. There was only one problem…the Brewing Company was part of a non-existent fantasy world, much like the Grim Reaper. As online inquiries rolled in asking for the beer, Kendrick and Taylor recognized that they had built a brand, and committed themselves to brewing good beer. Their current beer menu includes 6 styles, ranging from Deathly Pale Ale to Steighor Double IPA and Mortality Stout, all brewed with complex blends of barley malts, mingled with hop spiciness.

Although the Philadelphia Craft Beer Festival was a great festival launch for the beginning of Philly Beer Week 2009, Yards Real Ale Invitational put the topper on the end of the week. This was real ale, the kind CAMRA always fought to preserve.

The crowd was so electrifying that it could have jump started an old '56 Chevy. My notes of that event capture the moment:

"Everyone is here – award-winning homebrewers; commercial brewers: Chris from Troegs, Garrett Oliver of Brooklyn Brewing, Bob and Chris from Iron Hill, Steve Mashington (of course!), and Tom Kehoe sporting a huge smile, happy with himself and knowing that he orchestrated such a great event. The Brewhouse is pulled together…all the equipment is in, a glass wall is installed, and Yards is rocking! Cask ales being served include: three Fullers ales, including Fullers ESB and Fullers Porter, Allagash, Dock Street, Troegs Flying Mouflan Ale (Barleywine) at 9.5% ABV, Yards Brawler, Dogfish Head Aprihop, tons of good stuff. Loud, classic rock band…awesome event. Can't be better!"

Cheers!

 
You Should Also Read:
Joe Sixpack's Best of the Brews Awards
Opening Tap - Philly Beer Week 2009
Philly Beer Geek 2009 Rewards Beer Geeks


Related Articles
Editor's Picks Articles
Top Ten Articles
Previous Features
Site Map





Content copyright © 2023 by Carolyn Smagalski. All rights reserved.
This content was written by Carolyn Smagalski. If you wish to use this content in any manner, you need written permission. Contact Carolyn Smagalski for details.