Composting for Containers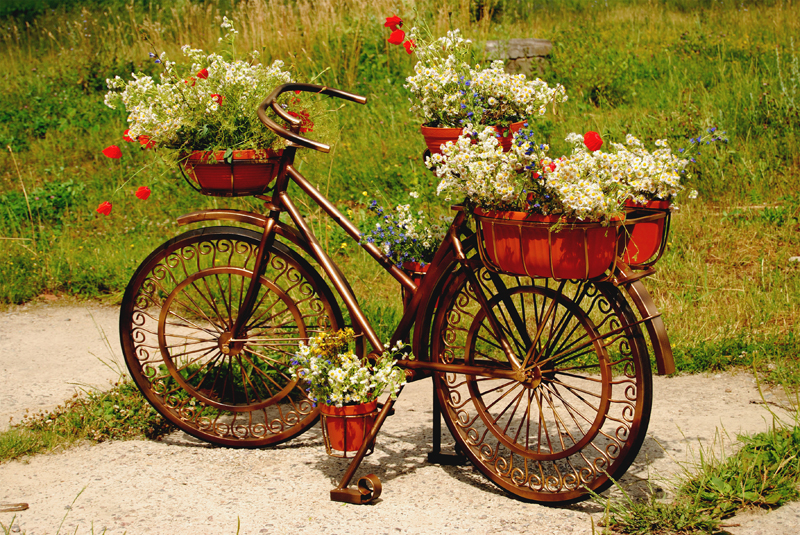 If you have a small garden area but would like to make your own compost, don't despair. Even though composting works faster with a large amount of refuse, you can still make your own in a small space.

There are a wide variety of small to medium composters available on the market, some even designed to fit in your kitchen for composting kitchen scraps. These kitchen and back porch composters can run from a little over a hundred to a few hundred dollars. They make composting easier and faster than 'the old fashioned way', but they aren't necessary for turning your kitchen scraps and garden trimmings into homemade 'black gold'.

There are a few basic requirements for making compost: fresh green scraps high in nitrogen, dry brown leaves or other dead matter such as sawdust, shredded newspaper or brown paper bags for carbon, plus water, and air. You may also want to 'seed' your soon-to-be compost with some purchased live compost to get the process started. A compost activator will also be useful, since your pile will be small and could use the extra boost. Activator can be purchased at many nurseries and from a number of on-line garden supply stores.

First, decide where you want to locate your mini compost pile. On top of a cement pad with walls on two sides is ideal, as it will protect the pile from drying out and help keep it warm. Just about any place will do, however. You may also elect to do your composting inside a bin or garbage can. If you do, make sure you mix it well on a daily basis to get air to all the decomposing materials. Lack of air will lead to anaerobic decomposition, and a very bad smell. (If this happens, mix the pile well a few times a day until the smell becomes clean and 'earthy')

Second, locate a source of materials to compost. Fresh grass clippings and shredded, dry leaves are a perfect choice, in a mix of roughly 3 parts grass to 1 part shredded leaves. If you don't have a lawn, ask a neighbor for some of their clippings. Most people will be happy to let you have some of what they consider trash. Other choices for your fresh, green materials are chopped, crushed or shredded trimmings or weeds from your own container garden, kitchen scraps (vegetable matter only, no meat or milk products), and produce past-its-prime from your local market.

Be sure to mix in roughly 1 to 2 parts brown material to every 3 parts of fresh green. If you use sawdust or shredded newspaper or brown paper bags, be sure to moisten first to the consistency of a wrung-out sponge.

Whatever you use, make sure it is finely chopped or crushed; large materials will take a very long time to break down in a small compost pile or bin. Chopping and crushing gives lots of places for the beneficial microbes that do the decomposition to enter the plant matter, and greatly speeds the process. Keep the pile moist but not wet, and turn it often to keep oxygen inside (turn at least once a week, more often is better). Keep the pile warm but not too hot. As the pile grows and the decomposition process really gets going, the pile will generate it's own heat inside, speeding the transformation to compost. If all the conditions are right, you could have compost in just a few weeks to a month, or it may take several months, depending on the material mix, temperature, and moisture. But either way, you'll soon end up with wonderful compost for your garden.

................................................................................

CASUAL VISITOR … and just browsing? Why not sign up to the Container Garden newsletter? It won't matter what space or how many pots you have or even how much time you have to spend in your container garden; what will matter is that you get our reminders and good advice and ideas all in one interesting article.

You Should Also Read:
Growing Cantaloupe in Containers
Make a Home for a Garden Toad
Potting Soil Specialized Recipies


Related Articles
Editor's Picks Articles
Top Ten Articles
Previous Features
Site Map





Content copyright © 2022 by Jessica Carson. All rights reserved.
This content was written by Jessica Carson. If you wish to use this content in any manner, you need written permission. Contact Lestie Mulholland for details.