The Holly King and The Oak King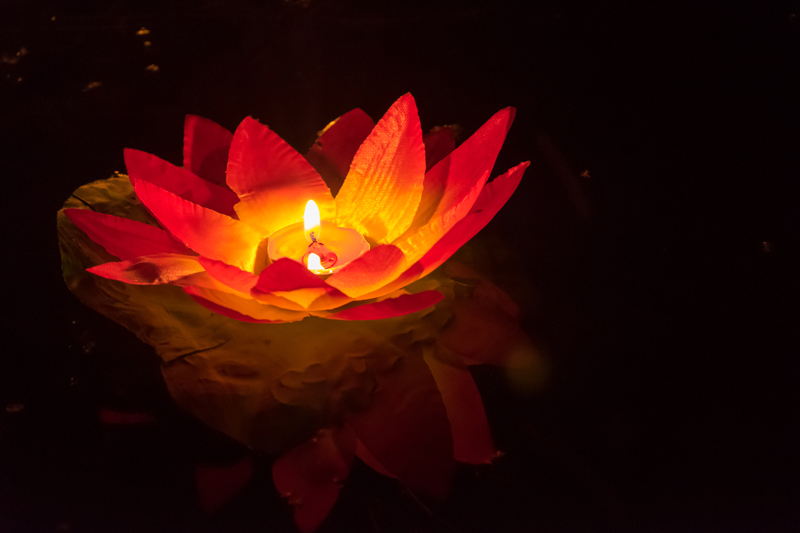 As this Yule season moves along it is perhaps a good time to reflect on one of the earliest representations of our shifting seasons; the being who is the Oak King –ruling midwinter to midsummer and the Holly King – ruling midsummer to midwinter.
Also known as any of the following; Cernunnos, The Green Man, The Horned God, Herne the Hunter, this King reflects the hardships and the glory that are life.
It is interesting that we in the Southern hemisphere are live the opposite of the seasons up North and it draws to mind an interesting possibility, perhaps the Holly King and the Oak King who were considered banished for six months of every year merely slip over the horizon and "do their thing" on the other side of the world. Literally. Does this diminish his/their mystery? I really don't think so. I think it adds another dimension to this powerful God.
Traditionally the two kings are symbolic representations of the shifting of the seasons, of the summer/winter battle, of the fight to live. Celebrating the time of The Oak King meant you had had lived through another dark, cold and terrifying winter, 'Hail to the victorious summer king!' but the people knew the fallen Holly King was not gone, merely stepped aside to heal and think and learn before returning.
This battle was acknowledged as the internal struggle of a God. This was the dual nature of a King/God that could heal and that could harm. The times he was absent, were because of his need for reflection and calm and growth. And each time he returned, his rule was absolute.
As women, we are offered this opportunity in a way men can never know. Every month as our energy peaks and we shed the month just lived we get the chance to be easy with ourselves, to acknowledge and give thanks for our sacred natures, to put our life into alignment once again.
How easy is it to lose our way from day to day much less month to month? And yet every month we have this gift that we frown at and do our best to deal with while ignoring it and still continue with our hectic lives. Instead of taking these days to be still and listen to our inner selves we rush here and there and agree to meet for this and that and book ourselves within an inch of breathing space. Be still, ladies, listen, and you will know what it is you need to be looking at for the coming month. Or how best to marshall your efforts so that reaching your goals becomes a way of working smarter, not harder.
The Oak King and the Holly King for all that they struggle to overthrow each other know that without the other they would not be for they are two sides of the same coin. You cannot have one without having the other. And perhaps this is the battle we need to admit to in ourselves. You can't allow for or heal something that you cannot admit to.
We need to accept all aspects of our natures and learn to see them as reflections of ourselves and not unyielding definitions. Like the seasonal Oak/Holly King, being bested does not mean we have failed it just means that maybe we need to look at something from a different perspective.



Related Articles
Editor's Picks Articles
Top Ten Articles
Previous Features
Site Map





Content copyright © 2022 by Lita Kalimeris. All rights reserved.
This content was written by Lita Kalimeris. If you wish to use this content in any manner, you need written permission. Contact Debbie Grejdus for details.