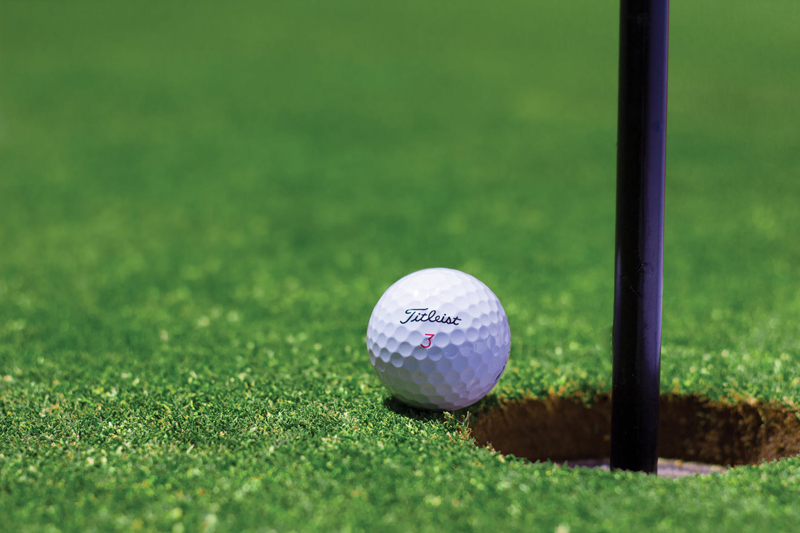 If you keep track of crazy things you read in the media that happened around golf it is enough to fill a book. Golf is a crazy game sometimes and crazy things happen to golfers. Golfers go crazy when things go wrong with their game or they could be the weirdest group of athletes around. Golf Digest assembled some of the weirdest and some of my own experiences.

This one called the most expensive mixed doubles were the new couple of Greg Norman and Chris Evert as he paid his ex-wife $103 million in divorce settlement and she paid her ex-husband $7 million. I read all about this couple during Greg Norman's last golf tournament as Chris cheered him on from the side lines. Their wedding was a private upscale affair and now I wonder with the economy the way it is going if this newly couple will be able to live the life style they have set out for themselves. To think that Bill Clinton and Bush the Forty First were invited to this grand event in the Bahamas.

An unusual happening when Tiger Woods niece named Cheyenne Woods starts her freshman year with a golf team at Wake Forest and is paired with a player called Phyllis Mickelson no relative of Phil. Phil Mickelson is off to a good start winning his first tournament. It did not last long as was out of the match play event. Phil was in Congress to testify on expanding math and science education and ended up giving putting lessons to the Department of Education.

Anything concerning John Daly is always weird he plays on his own golf course without a shirt and shoes. He appeared on the Golf Channel with his own program showing his many events and his home life. It is noted he had surgery in Arkansas during the Masters week to repair a torn muscle in his stomach. With a stomach like that which he doesn't mind showing off in public well especially on his own golf course. Trouble follows John Daly or he follows trouble.

There is a new golf club available to keep the environment sanitary, I kid you not, it cost $49.95 and invented by an Urologist. When the urge hits a male golfer this club has a twist off cap and has a privacy towel so you can relieve yourself when no trees or wooded area is available. This might have helped a twosome ahead of myself and my friend one day last week as we caught up to them and waited back of the tee area. This man walked over to the wooded area in plain view and relieved himself. Such is not the luck or an invention to help the woman golfer. We just have to wait for a port-a-potty or until we get back to the club house.

Imagine that a plane is landing on your golf course and it is only a Florida father who did not want his daughter to be late for her tennis lesson at the club. Now planes landing on the golf course may be strange but in Iowa there is a golf course where plane come in and take off on this golf course. It is their landing strip that is part of the golf course. Players just move out of the way when planes come and go. I have played this course.

The one quote that stuck with me was from Rory Sabbatini when he said "Lick a lollipop of mediocrity once, and you'll suck forever." Crazy things happen in golf and to golfers. It makes this game a fun show even when someone on EBay tried to sell a Tiger Woods apple core for $36,000.00. Weird or crazy but I still love the game.



Related Articles
Editor's Picks Articles
Top Ten Articles
Previous Features
Site Map





Content copyright © 2022 by Letta Meinen. All rights reserved.
This content was written by Letta Meinen. If you wish to use this content in any manner, you need written permission. Contact Sandy Eggers for details.