Getting Organized Means Taking Risks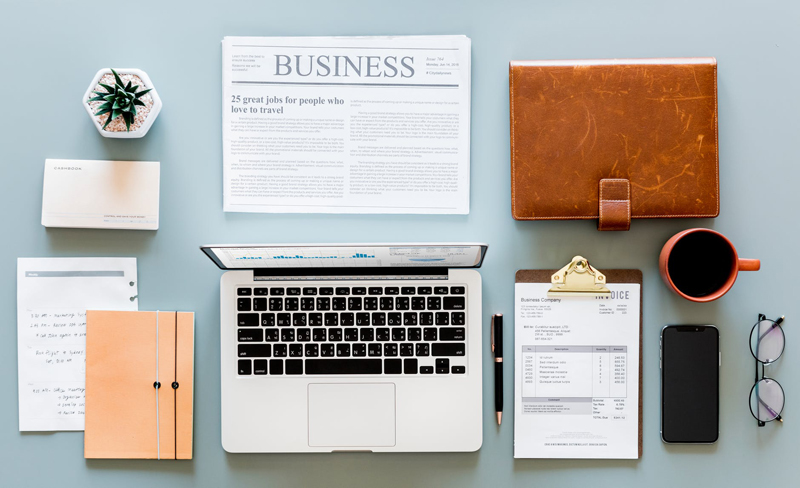 A few years back, I did an organizing needs assessment for a woman who felt overwhelmed by the amount of stuff in the apartment she shared with her husband and their daughter. (I've changed a few details about this client to protect her privacy.) Her husband collected model trains, and the apartment was full of them, including one entire room dedicated solely to trains, accessories, tracks, packaging, and so on.

The couple's daughter had bin after bin and shelf after shelf of toys. Her playthings had taken over not only her bedroom, but also the living room, which was also cluttered with videos and DVDs about trains and, not surprisingly, more model train parts.

In the bedroom the client and her husband shared was her workspace: a very simple, very small desk pushed against the wall and covered with papers, sewing projects, wrapping paper, and what she described as general clutter. The supplies for her projects and hobbies (including sewing, participating in the PTA at her daughter's school, and generally keeping the household running--while also working a full-time job) were either crammed in boxes under the bed or piled in a corner on the other side of the room.

After we finished our tour of each room in the apartment and talked a bit more about the client's goals for her organizing project (among them: a much less cluttered home, designated space for her to work on projects, and better overall use of the space), I wrote up an organizing project plan for the client, then sat down with her to review it.

A Hard-to-Swallow Recommendation
As with many of the organizing project plans I create for clients, this one had some recommendations about what to weed, how to decide what was truly worth keeping, how to break the project down into chunks so it wasn't overwhelming, and so on. These the client seemed to take in stride.

But then we got to a recommendation that seemed to trip her up: I suggested that she claim the landing at the top of the apartment's stairs--a space that was roughly 8 feet by 10 feet--as her workspace, a designated spot in which she could not only keep her desk and store her files and supplies, but also work in relative peace, away from the room where she slept, dressed, and relaxed.

Claiming this space as her own would mean asking her husband and her daughter to remove the trains, toys, and other stuff they were currently storing there, and to store these things in the spaces they got to claim as their own (the husband's office and the daughter's bedroom). This, as it turned out, was a request she was unwilling to make. She told me she didn't feel right asking to use this spot, and said she knew her husband and daughter needed the space. I gently pointed out to her the parts of the organizing project plan that detailed setting up more efficient storage for the trains and toys throughout the house and reminded her of how frustrating she'd told me her current workspace was, but she held firm.

The Hard Truth: Organizing Requires Taking Risks
Though this client was more than willing to weed out her own stuff and to make real effort to organize the areas of the house that were under her control, she wasn't willing to take the risk of asking for support--and a bit of sacrifice--from her husband and her daughter. I met both of these family members, and while neither seemed as motivated to tackle an organizing project as my client did, they certainly weren't hostile to the idea, and even asked me for a few organizing tips related to their spaces and stuff.

I don't know why my client wasn't willing to ask them to clear out their stuff from the landing so she could use it as a workspace, and, after my initial attempts, didn't continue to press her on the issue. What I do know, however, is that her reluctance to take even the small risk of requesting that this spot be cleared of the other family members' stuff made reaching her organizing goals much, much harder. In fact, when I spoke with her a few months later (she opted to use the project plan to tackle the organizing on her own), she reported that she had cleared out a few things but hadn't made much progress beyond that. The landing was still a general catch-all spot, and she still didn't have a functional workspace.

The Lesson
While organizing can often be simple--the basic steps involved in almost any organizing project, from clearing out a kitchen drawer to overhauling an office's filing system, are roughly the same--it's very rarely easy. Getting (and staying) organized can require making difficult decisions, doing boring tasks, tackling some tough emotions, and, of course, taking a few risks. If you're willing to face those sticky issues and are committed to working through them, you'll be far more likely to succeed and to achieve a level of organization that works for you and that lasts over time.


Related Articles
Editor's Picks Articles
Top Ten Articles
Previous Features
Site Map





Content copyright © 2021 by Emily Wilska. All rights reserved.
This content was written by Emily Wilska. If you wish to use this content in any manner, you need written permission. Contact Kelly Jayne McCann for details.