Volunteer Luncheon Recipes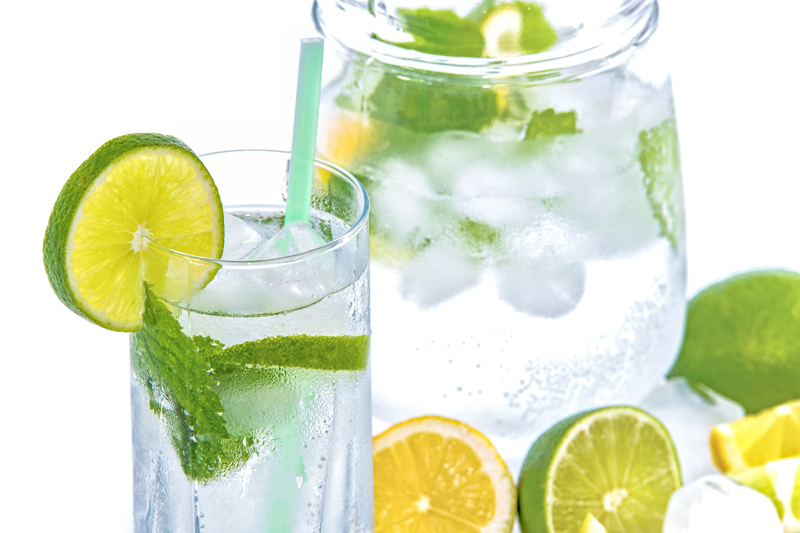 Garden Style Tuna Sandwiches
Makes 6-8 sandwiches

16 slices hearty whole grain bread, toasted (I prefer 10-grain)
2 (8 ounce) cans albacore tuna in spring water
1 (8 ounce) container nonfat plain yogurt
1 package Knorr dill dip dressing mix
1 teaspoon dry prepared mustard
1 teaspoon fresh cracked black pepper
1/8 teaspoon salt
1 red bell pepper, finely diced
1 yellow bell pepper, finely diced
2 scallions, thinly sliced
1/2 small kirby cucumber, seeded, diced
2 slicing tomatoes, thinly sliced
1 head romaine heart lettuce, cut into bread slice size

Mix together yogurt, dill dressing mix, mustard, salt and pepper. Whisk until smooth. Mix in tuna, bell peppers, scallions, and cucumber. Toss until well coated. Toast bread slices on a number two setting. Place one large scoop, ice cream scoop works well, on 8 of the bread slices. Spread to the edges of bread. Place tomato slice and two lettuce leaves on the tuna. Top each with a remaining slice of bread. Cut into halves on the diagonal and arrange on a glass platter.

Meatless Tortilla Sandwiches
Makes 10 wraps

1 (8 ounce) block of low-fat cream cheese, softened
3 tablespoons fat free half and half
1 package of dry powdered ranch dressing mix
1 red bell pepper, finely diced
1 large carrot grated, about 1/2 cup
1 small cucumber, diced
1 scallion, thinly sliced
1 small can chopped black olives, drained
1 conatiner fresh sprouts, alfalfa, broccoli, radish, etc.
10 small flour tortillas, soft taco size

Mix together the first three ingredients. Stir in the bell pepper, carrot, cucumber, scallions, and black olives. Microwave the tortillas in a damp paper towel on MEDIUM, 50%, power for 1 minute. This is to help the tortillas to roll without breaking to pieces. Spread 1 tablespoon of the the cream cheese mixture onto each of the tortillas. Then place a small amount of the sprouts down the center of each tortilla. Roll, beginning at one edge of the tortilla, tightly. You will have a cigar shaped sandwich. You can then wrap in plastic wrap or waxed paper and store in the refrigerator for up to two days. To serve, remove from the refrigerator about 10 minutes before serving. These are great for tailgating and picnics and lunchboxes.

Dilled New Potato Salad
Serves 12

1 (5 pound) bag of red skinned new potatoes, cut into quarters
1 (16 ounce) bag of frozen green peas
1 (32 ounce) container plain non fat yogurt
1 package Knorr dill dressing dip mix
1 package ranch dressing dip mix
1 teaspoon fresh cracked black pepper
1 (2 cup) package of grated sharp cheddar cheese

Mix together the yogurt with the dill dip mix, the ranch dressing mix and the black pepper. Set aside. Bring the new potatoes to a boil in one and one half the times water as potatoes. Cook about 10-15 minutes until they are fork tender. During the last 2 minutes of cooking the potatoes add the bag of frozen peas. This is to blanch them, not cook them through. Remove from the stove and drain in a colander. Rinse with cold water until they are cool. Then drain thoroughly. Toss cooled potato/pea mixture in the yogurt dressing. Fold in the Cheddar Cheese. This is best if prepared the day before and refrigerated until ready to serve.

Granny's Best Coleslaw
Serve 6-8

1 package refrigerated cole slaw style cabbage, with carrots
4 large Granny Smith apples, julienned
1 1/2 cups T Marzetti's sweet coleslaw dressing
1 teaspoon poppy seeds
1/4 cup sugar

In a large bowl, combine the dressing, poppy seeds and sugar. Stir until all ingredients are incorporated. Let sit 10 minutes for the sugar to dissolve. Combine the apples with the cole slaw cabbage. Toss with the dressing. let rest covered for 1 hour before serving.

Chef's Style Salad
Serve 10-12

1 bag iceburg salad
1 head romaine lettuce, torn
1/2 pound swiss cheese, cubes
1/2 pound cheddar cheese, cubes
1 pint grape tomatoes
1/2 pound cubed turkey
1/2 pound cubed ham
8 large hard-boiled eggs, quartered
1 sleeve butter crackers, you favorite style
Raspberry Walnut Dressing- or Buttermilk Ranch Dressing

Combine salad mix with romaine lettuce. Place a large mound on each plate and top with the remaining desired ingredients. Dress with your favorite dressing and serve with crackers.

Fresh Fruit Salad
Serve 10-12

1 cantaloupe, peeled and diced
1 honeydew melon, peeled and diced
4 Kiwi, peeled and cut into eighths
1 pint blueberries, divided
1 pound strawberries, quartered
1 pineapple, peeled, cored, and cut into chunks
Juice and zest of 1 lime
Juice and zest of 1 lemon
Juice and zest of 1 orange
1/2 cup honey

In a small glass dish, place 1/2 of the blueberries and the citrus juice. Cover with plastic wrap and microwave on High for 1 minute. Let sit for about 5 minutes. Mash the blueberries with the citrus juice. Add the honey and microwave again for 1 minute on HIGH. Let cool. Toss the fruit and serve with the dressing at the last minute. It the fruit is allowed to stand in the dressing, the blueberries will stain the fruit. Doesn't look the best but will still taste great.

Grand Finale Brownie Sundaes
Makes 6

1 cup heavy cream
1 1/2 cups best quality chocolate, chopped (I like Valhrona, bittersweet chunks)
1 box fudge swirl brownies, prepared
Vanilla Ice Cream
1 pound sliced strawberries

Prepare and bake brownies according to the directions on the box. Remove from oven and let cool. Heat heavy cream, in a microwave safe bowl, on HIGH for
1 1/2 minutes. Remove Bowl from microwave. Carefully stir in the chocolate. This will look like a disaster but if you stir it for about 1 minute, it will become the best hot fudge sauce ever.

To serve: Place one brownie in the center of a plate. Top with a large scoop of ice cream. Place a large spoonful of strawberries over ice cream, and then ladel the chocolate sauce over the top.

NOTE* The leftover fudge sauce can be refrigerated and scooped into balls of truffles. Then you can dip them into melted chocolate bark, or roll into cocoa.


Related Articles
Editor's Picks Articles
Top Ten Articles
Previous Features
Site Map





Content copyright © 2022 by Monica Talley. All rights reserved.
This content was written by Monica Talley. If you wish to use this content in any manner, you need written permission. Contact Cati Arcuri for details.