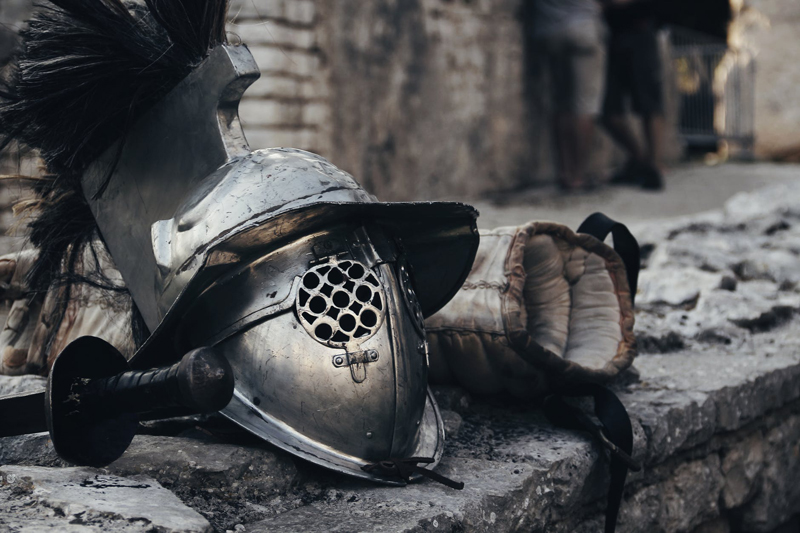 I'm a big fan of the educational use of gaming and role playing in general. My daughter is at the age where counting to six is tough, so we use board games (some we've created on the spot), and six sided dice to work on that in a fun environment.

Role playing offers the chance to put kids into environments that they may be learning about in other situations. For example, kids learning about the American Civil War can be put into the shoes of some of the leaders of the time, negotiating and talking about the issues.

But LARPing is where it's really at, for the full educational experience.

Encouraging Research

Researching history is often a dull affair. It takes a special knack for a teacher to make history come alive, and to focus kids on the people involved rather than simply the events and dates. But researching for the purpose of preparing a game can involve kids more in the process.

For example, someone who was going to play Abraham Lincoln would need to research what he typically wore, how he talked, something of his early life, etc., all to get in character.

Costuming

You can learn a lot about a time by what they wore. If you require that your kids research authentic clothing, and create mock substitutes for them, they can learn something of the reasons for what was worn. Some clothing styles are arbitrary, but during most of history there were reasons for them. For example, who knows why aprons in the early twentieth century only had pockets on the left side of the apron?

Psychology

To get into character, a player has to understand how their character thinks. When we play a typical LARP at a convention, we get one or two sheets of paper that tell us about our character's background. But when we'll be playing an historical figure, we need to do that research on our own to get insight into their personality.

This can lead into discussions of psychology, and how events early in life can affect personality later in life.

Why Not A Play?

Creating a play about with the same characters will also have much the same benefits. And it may be more in your kids' comfort levels.

But if they're up to LARPing the situation instead of scripting it, they can get a deeper insight into why history is the way it is. They'll understand more how each character's personality contributed to the evolving situation. They may also learn that much of history comes from people being unable to rise above themselves.

Goals

For a LARP to work, each character must have goals. Researching these will be part of preparing for playing a character. Goals help to focus actions toward those ends. Making the goals realistic to the character will help the player's actions and reactions be true to life.

Preparing for an historical LARP as an educational experience can (and should) be a joint effort between kids and adults. Adults can help guide things into a form that will be fun to LARP, while yet maintaining historical authenticity.

And adults might be surprised at what they discover from their kids!
You Should Also Read:
What Is A LARP Anyway?
LARP Costume Tips


Related Articles
Editor's Picks Articles
Top Ten Articles
Previous Features
Site Map



Follow @rpgbellaonline
Tweet





Content copyright © 2022 by Jay Shaffstall. All rights reserved.
This content was written by Jay Shaffstall. If you wish to use this content in any manner, you need written permission. Contact Leif Sutter for details.