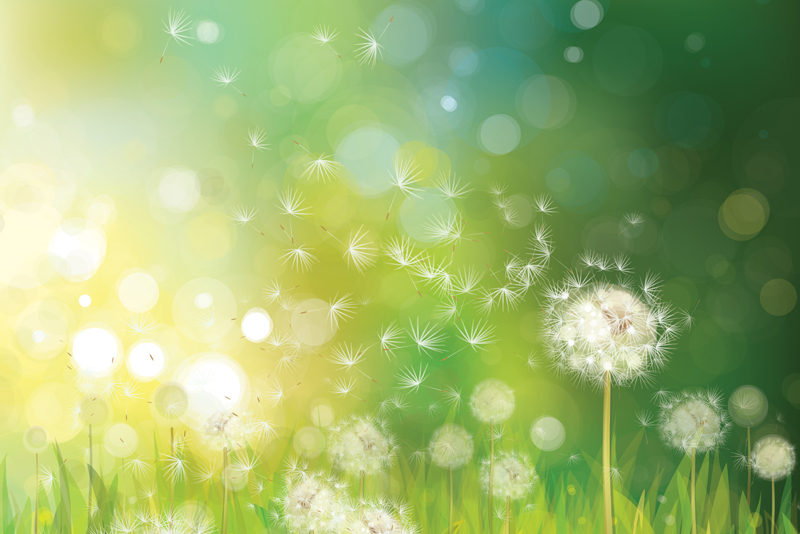 Allergies and other associated health problems can lead to vicious cycle of negative thoughts that we are doomed to live a life of pain and suffering. But that doesn't have to be so if you take control of not only your physical healing but also your mental/emotional healing.

Scientists now accept what ancient cultures have long believed: that our thoughts and emotions can directly influence our health and well-being. In fact, we now frequently hear them refer to the mind's ability to heal the body.

How does the mind affect our health? We average 50,000 thoughts per day, with many of them being unconscious and negative. These critical, self-limiting thoughts can have an impact on our health by weakening our immune systems. Studies have shown a connection between feelings of anxiety and high blood pressure; chronic grief and cancer; depression and heart attack.

It's not a big leap to realize that emotions can play a role in allergies and sinusitis if they can contribute to heart disease and cancer. Once you accept this, you can become better than an in-house healer. You can be an "in-body" healer by being there 24-hours a day to manage your thoughts and emotions to improve your health.

The importance of the mind-body connection came home to roost with me in recent weeks as I have been dealing with healing a sinus infection and other health issues related to candidiasis, or yeast overgrowth. At first, I diminished the importance of my emotional health and simply concentrated on taking my meds, following my diet, getting exercise, etc.

I got better but realized every day I was feeding myself negative messages, such as "This isn't going to work and I'm always going to be sick." I noticed that these thoughts were a self-fulfilling prophecy because I did feel worse.

That's when I realized I needed to take control of my thoughts. Here are some things I am trying that I gleaned from reading "Sinus Survival" by Robert Ivker that are helping to heal me emotionally.

•I have made a list of goals for all aspects of my life, including physical, mental, emotional and social. Then, I've reworded these goals into affirmations. For instance, my goal might be "I want my allergies to be under control." My affirmation would be: "My allergies are getting better every day."

•I schedule a time every day to state my affirmations.

•I counterbalance any negative thoughts I have throughout the day by stating the affirmation that relates to it. For instance, "My sinuses are never going to get better" would be followed by the positive message, "My sinuses are improving every day."

•I meditate daily by practicing deep breathing in a quiet place with closed eyes. I am starting with 5 minutes and working up to 20 minutes .Meditation can reduce stress, improve immune function and provide relief from pain. I repeat a silent one-word message, such as "joy, happy, well," on both the inhalation and exhalation.

•I listen to a hypnotherapy tape daily that helps develop calming thoughts and reduce negative thought patterns.

You don't necessarily have to do any of these things. Just becoming more aware of negative thoughts concerning your health might be a giant step forward for many people.



Related Articles
Editor's Picks Articles
Top Ten Articles
Previous Features
Site Map





Content copyright © 2018 by Sheree Welshimer. All rights reserved.
This content was written by Sheree Welshimer. If you wish to use this content in any manner, you need written permission. Contact Sheree Welshimer for details.