Whisky Festival of Noord Netherlands - Beer Notes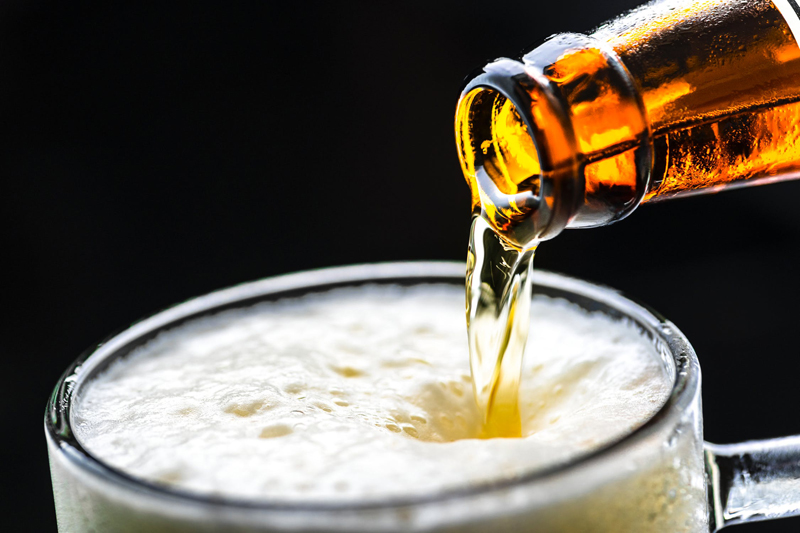 Holland, the Netherlands…simplicity magnified, wrapped in a cosmopolitan feel, centuries-old tradition merged with state-of-the-art modernity. A thousand friendly faces wishing me goede ochtend, followed quickly with Oh! Good morning - changing to communicate with me in English as quickly as one passes a welcoming glance.

As a beer writer, I had the opportunity to stretch to the other side of the World of Spirits in late March, 2009, as an attendee at the Whisky Festival of Noord(Northern) Netherlands in Groningen. The event was held at Der Aa-kerk, a Gothic cross-Basilica dating back eight centuries, located in the oldest part of the city. It was named after the Drentsche Aa, part of a series of canals called the Deep Ring that served as an important waterway for shippers and merchants in the 13th century. Der Aa-kerk was established in approximately 1247 by the Catholic Church, but after four centuries, became a part of the Reformation. This prominent landmark endured the siege of Groningen in 1594, a lightning strike and fire in 1671, and the collapse of one of its towers in 1710. By the 20th century, it was in great need of refurbishment, and by the latter part of that century, the Foundation der Aa-kerk acquired it for use in business and cultural functions under the direction of special Locaties Groningen, and received a major restoration in 1987, and again in 2006.

De Aa-kerk is no longer used for religious functions, but has retained its beauty as a charming, traditional venue, with its intricately carved pulpits, high windows, vault paintings, and the world famous Schnitger Organ. Within minutes of arrival at Aa-kerk, a curiosity arose within me…"what would I think of tasting these single malts and blends in such surroundings? Would the context in which I tasted serve a lasting impression on my evaluation of the product? As a beer writer, would I find I liked whisky, or would its potency be overwhelming to one accustomed to drinks with lower alcohol content?"


My curiosity was reflective of that experienced by others, so it seems. The whisky writers and whisky people wanted me to fall in love with their world – to become immersed in the flavor, the gentle nuances of peat and flowers, heather and orange. It was not difficult to do. This festival was full of sensory stimulation, from the earliest moments until the final finish – stimulation that piqued all the senses… from the auditory blast of Scottish bag piping to the visuals of tartan kilt, bedecked with Sporrans, Sgian Dubhs and clan-crested pins.

The Opening Ceremonies of the 2009 Whisky Festival of Northern Netherlands began with the declaration of International Whisk(e)y Day on March 27, 2009, the birth date of Michael Jackson, legendary Beer and Whisk(e)y Writer who passed away in August, 2007. International Whisk(e)y Day honors "the many unsung heroes of the past and present who have been crafting the King o' Drinks for centuries and will hopefully continue to do so till the end of time."


In a formal ceremony at festival launch, Hans Offringa, International whisky writer from Zwolle in central Netherlands, presented the first volume of Beer Hunter, Whisky Chaser to the Ambassador of Whisky Passion and Keeper of the Quaich Gerrit Duit. Following the initial presentation, international whisky authorities took the stage with tributes honoring Michael Jackson. As a final gesture, Dave Broom presented this author, Carolyn Smagalski, with Hans Offringa's book, Whisky and Jazz, dedicated to Michael Jackson. This beautiful volume captures the essence of emotion delivered by each bottle of whisky – the music in its soul, the freedom in the wind, the heat on the tongue, and the terroir that makes it distinctive. Offringa's work speaks of the origins of jazz (Michael Jackson's preferred style of music), blended with the miracles that result when dedicated maltsters and distillers and blenders commit themselves to leaving a legacy for others ten, twelve, or twenty years in the future. In the final moments of the ceremony, drams of a special Michael Jackson Blend were raised in honor of the great master, and to the unsung heroes honored by International Whisk(e)y Day.

The Michael Jackson Blend?" you ask. This exclusive bottling was created by Doug McIvor, spirits manager of Berry Brothers & Rudd, in conjunction with Whisky Magazine. It is fashioned as a blend of the opened whisky bottles in Michael Jackson's vast collection, and with 1,000 bottles delivered as a new, unique product. This distinctive blend was first released in February 2009 at Whisky Live London, with a portion of the proceeds going to the Parkinson's Society.

After the Opening Ceremony, Martine Nouet, whisky author and Editor of Whisky France Magazine, made it her mission to introduce me to whisky and its relation to food. As a gourmet cook, she searches for the most delicate flavors in whisky; then, allows her imagination to search for foods that will both echo and complement these flavors.


She pre-sorted those that would give me the broadest perspective, from lightly floral to deeply drenched in peat. This would be similar to highly experienced tasters at a beer festival. With beer, we would move from the light, crisp pilsner and helles styles to bieres brut, saisons, and pale ales. Experience would tell us to continue on through Belgian dubbels to Scotch ales, porters, and finally, barleywines.

Martine and I explored the seasons. Whisky producers craft seasonals in the same spirit that beer brewers do. Most whisky is aged in barrels – some for 10-12 years; others for 16 or 20 or 50 years. The thought occurs to me to set up a tasting comparing barrel-aged beers to barrel-aged whiskies. We could taste them alone, or paired with cheese or tapas items.

As a final note, I was impressed with the energy with which whisky writers approach their craft. The adrenaline seems to flow in a constant river of information. They are energized in their planning of the next article, a future book, Master Classes, whisky and food dinners, booklets and videos. Whatever it takes to share information with thirsty appreciators of whisky is their greatest commitment. This was the same, whether I was speaking with Ulf Buxrud or Dave Broom about Japanese Whisky, Martine Nouet or Charlie MacLean about Scottish Single Malts, Robin Brilleman about technical whisky chemistry, or Hans and Becky Offringa about International Distilleries, or whisky and jazz.

Next: Whisky Festival of Noord Netherlands - The Whisky

Cheers!

Photos are (from top): Whisky Festival of Noord (Northern) Netherlands at Aa-kerk; Gerrit Duit accepts Beer Hunter, Whisky Chaser First Copy from Hans Offringa at the Dedication Ceremony for International Whisk(e)y Day; Renie Jas, Chairman of the Whisky Festival of Northern Netherlands with Michael Jackson Blend; International cast of Whisky Writers (from left to right): Martine Nouet, Hans Offringa, Dave Broom, Ulf Buxrud, Ad DeKoning, Carolyn Smagalski, Helen Arthur, Robin Brilleman, Charlie MacLean
You Should Also Read:
Beer Hunter, Whisky Chaser Book Launch
Distilled Beverages - GF Choice for Celiacs
Michael Jackson Passes Away - World Beer & Whiskey Authority


Related Articles
Editor's Picks Articles
Top Ten Articles
Previous Features
Site Map





Content copyright © 2023 by Carolyn Smagalski. All rights reserved.
This content was written by Carolyn Smagalski. If you wish to use this content in any manner, you need written permission. Contact Carolyn Smagalski for details.