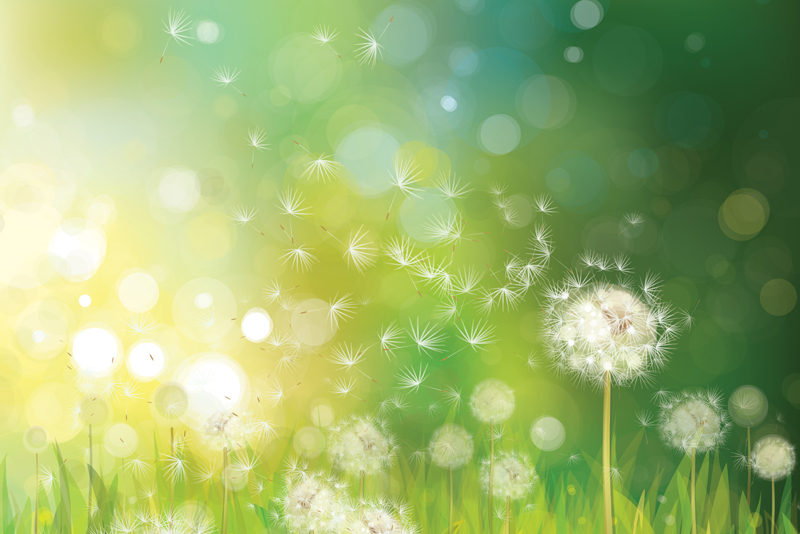 My nose is plugged up, and my head feels like it's going to explode. My Neti Pot has become my best friend. Everywhere I go I hear others sneezing and sniffling as well. Pollens are flying everywhere outside and are listed in the extreme category. Do those of us suffering have spring colds or allergies?

Spring is one of the seasons that create the perfect conditions for both allergies and colds. The question is which individuals are germ carriers and which ones are only harmful to themselves? Often even you don't know which one you have because the symptoms are similar.

Some symptoms can help you tell the difference.

With allergies, you probably will have:
•Watery, itchy eyes.
•Runny nose with clear mucous.
•Itchy nose, ears and throat (especially the palate of the roof of the mouth).
•No fever.
•Sneezing that occurs in rapid, multiple sequences.
•Symptoms that last longer than 7 to 10 days.
•Symptoms that occur every year at about the same time. For example, you develop symptoms every fall when ragweed blooms.
•Symptoms that subside when you get away from certain allergens.

Signs that it's a cold include:
•Fever.
•Thick, yellowish mucous from the nose.
•Symptoms that generally last less than two weeks.
•Sore throat.
•Muscle aches and pains.

Prevention is the key to stopping both. For colds, rely on tried-and-try methods, including: handwashing, not sharing food or drinks, throwing away tissues, avoiding as much as possible those with colds, getting plenty of rest, and eating a well-balanced diet with lots of fruits and vegetables.

If you have a cold, get lots of rest, drink plenty of water and other warm liquids, and use a cool-mist humidifier. Try over-the-counter pain relievers and remedies as well as homemade nose drops. Mix ½ teaspoon of salt with one cup of warm water. Use 2-3 drops per nostril four times a day or when needed. Practice frequent nasal irrigation with a Neti Pot or other device. Mix 1 tsp. of salt with ½ tsp. of baking soda in two cups of warm water. Continue irrigation until water runs clear.

Limiting exposure to pollens is the best prevention for spring allergies. Plan your outdoor activities during the middle of the day because pollen counts are usually highest in the early morning. Reduce outdoor time on windy days that can make allergies worse. Use your home air conditioner, and keep windows and doors shut when pollen counts are high. Change air conditioner filters once a month.

Symptoms of mild allergies usually can be treated with over-the-counter remedies, such as antihistamines or nasal sprays. Practice frequent nasal irrigation. If allergies are affecting the quality of your life, then schedule a visit with your doctor. Consider seeing a specialist, called an allergist, who can help figure out what allergens are causing your problems.







Related Articles
Editor's Picks Articles
Top Ten Articles
Previous Features
Site Map





Content copyright © 2019 by Sheree Welshimer. All rights reserved.
This content was written by Sheree Welshimer. If you wish to use this content in any manner, you need written permission. Contact Sheree Welshimer for details.