Sake - Education in Taste and Culture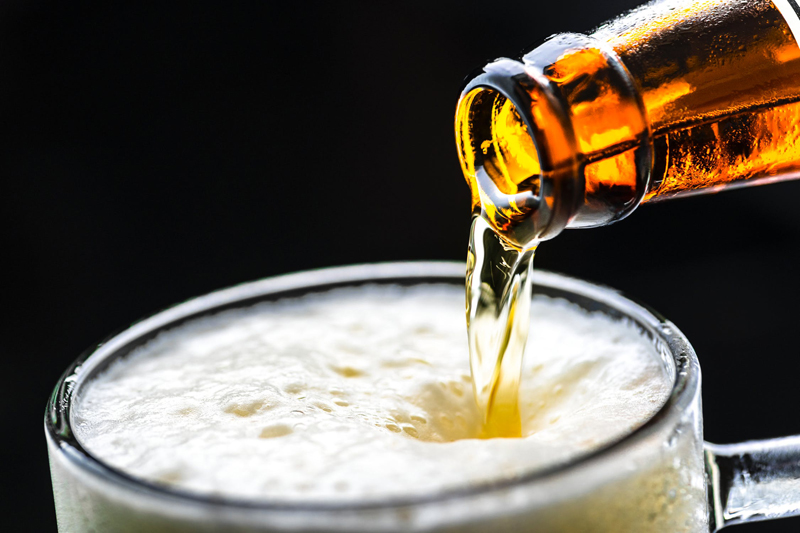 The room was abuzz with that low-lying scintillation that charges the spirit and energizes the air. The Fifth International Sake Festival of Philadelphia, a part of the Subaru Cherry Blossom Festival of Greater Philadelphia presented by Event Navigators, had just opened its doors at Loews Philadelphia Hotel on Tuesday, April 7, 2009. As a festival-hopping beer journalist, my olfactory senses are typically prepared for the aromas of the malty sweetness that comes from brewing with barley, wheat or rye. Sake aromas are of a different nature, however; more light, delicate, and exotic. They feathered through the air, coaxing me gently into the Millennium Ballroom to partake in the gossamer subtleties that waited to enliven my palate.

The origins of fermenting rice to produce sake might be traced back to the ancient civilizations of China, in the vast farming area surrounding the Yangtze River. Evidence of fully domesticated wet rice cultivation dates back 6000 years, although "people were using rice earlier than this," asserts Dorian Fuller of University College, London. Early foragers gathered rice grains from wild, dry fields, but changing environmental conditions necessitated the domestication of these rice cultivars. With domestication came higher sophistication in cultivation, including wet rice methods that employed a system of irrigation, including canals, dykes, and water conduits to control the flow of water.

Academics believe that sake was used in celebrations in China long before its introduction in Japan. Virgins in small farming villages were selected to chew the rice grains and collect the softened substance for the production of celebratory drink. The natural chemicals in their saliva broke down the long starch chains into glucose, a fermentable simple sugar. Natural yeast in the air launched the fermentation process, and produced kuchikami no sake or "chewing in the mouth sake", also known as "virginal sake."


It was not until rice was transported through the trade and warrior classes that sake made its appearance in Japan around 300 A.D. As demand increased, methods were developed for mass production, including water wheel mills that polished the rice grains. According to Beua (Bo) Timken, master Sake Sommelier, production increased so markedly that there were 50,000 sake breweries in Japan at one time.

During World War II, Japan's rice production decreased below the levels required to maintain the healthy sake industry. In 1944, a handful of sake producers broke with tradition, adding alcohol to increase volume. This stylistic separation has resulted in sake's division into two types: those with additives, including table or bulk sake (cheap sake) and three premium sakes Honjozo, Ginjo-Sake and Dai-Ginjo-Sake; and those without additives, including the premium sakes Junmai-Sake, Junmai-Ginjo, and Junmai-Dai-Ginjo. The difference within each group lays in how much the rice has been polished.

Special varieties of rice are cultivated for sake production. These have a plump center with high levels of starch. Polishing removes the fats and proteins in the outer layers. When more of the outer layers are polished away, the resulting sake is light, complex and fragrant. Dai-Ginjo Sake requires the most labor intensive process, one in which over 50% of the grain is milled away. Ginjo and Junmai-Ginjo must have 40% or more of the grain milled away. Honjozo and Junmai is generally polished down to 70% (30% of the grain is milled away), and may be fortified. A sub-category exists between the Ginjo/Junmai-Ginjo and Honjozo/Junmai classes: Tokubetsu Honjozo and Tokubetsu Junmai – a specially developed brew (either due to process or choice of rice) by the Toji, or Master Brewer.

Although there are six sake producers in the United States, only one, Sake One located in Forest Grove, Oregon, is American owned. American Toji Greg Lorenz, chooses to use premium rice, sourced through growers in California's Sacramento Valley, local water sourced from the lush aquifier of the Oregon Coastal Range, six different types of yeast from Japan, and Koji-kin, a simple mold that, in conjunction with the yeast, creates a multiple parallel fermentation that results in the high alcohol levels that characterize sake.


Sake One produces g. g stands for genshu – loosly translated to "joy." It is a cask strength Junmai-Ginjo, 18% ABV, with a fruity, earthy nose of pear, plum and honeydew, touched with anise and exotic spice. Under the Momokawa name, are four traditional sakes: Silver, Diamond, Ruby and Pearl; and two organic sakes: Organic Ginjo, with fresh aromas of melon and Organic Nigori, unfiltered and milky white.

Within Sake One's Moonstone collection are fruit and herbal infused sakes with delicate flavors of Asian Pear, Raspberry, Plum, and Coconut Lemongrass that are warming in the throat.

Michael John Simkin of MJS Sake Selections of New Jersey introduced me to the fine nuances in the Ichishima sakes of Nigata, Japan. Simkin displays a broad knowledge of sake and could easily be classified as a sake geek. He assisted Ichishima in designing a back label for its Sake bottles that makes the sake more user friendly to the American market, adding notes about flavor, fragrance and food. As one geek to another, we enjoyed our discussions focused on Aspergillis oryzae that produced the "Arnold Schwarzenegger" style Junmai Genshu, and the cantelope layered feminine side, Junmai Ginjo. We tasted a sweet, Silk Deluxe dessert sake, one with longer chains of polysaccharides that produce a silky feel in the mouth. Ichishima's taru or barrel sake is matured for slightly less than a month in Japanese cedar, a pungent wood that could easily overpower the sake if kept longer.


He explained the cultural origins of the masu, a square box that is often used as a drinking vessel for sake. It was initially used by farmers as a measure for rice during the Feudal period. The box generally holds one gou, or one-tenth of a sho, an old Japanese measure of 1.8 liters. This is why sake bottles are 720 ml, rather than the 750 ml that are typical of beer and wine bottles. A sake bottle that holds 720 ml is a 4 gou bottle, based on this masu measure. A masu may be used in celebrations, and is used by drinking from the corner, holding the box with the right hand, thumb on top, fingers on the bottom, and supported by the left hand.

In addition to nearly 100 different sakes laid out for the adventurous palate, the International Sake Festival showcased beer from Asahi and Sapporo. Of particular note was Asahi Kuronama Black, crafted from Black, Crystal and Munich malts. With flavors of malt and nuts, it is gently hopped, and would be a good choice if you prefer beers with a stronger malt backbone.

Cheers!

Photos are (from top): International Sake Festival of Greater Philadelphia 2009; Sake at the Festival; Michale John Simkin of MJS Sake Selections; Ichishima Sake

 
You Should Also Read:
Is Saké Beer ?
What is a Beer Geek ?
Toshi Ishii at JDW International Real Ale Festival


Related Articles
Editor's Picks Articles
Top Ten Articles
Previous Features
Site Map





Content copyright © 2023 by Carolyn Smagalski. All rights reserved.
This content was written by Carolyn Smagalski. If you wish to use this content in any manner, you need written permission. Contact Carolyn Smagalski for details.