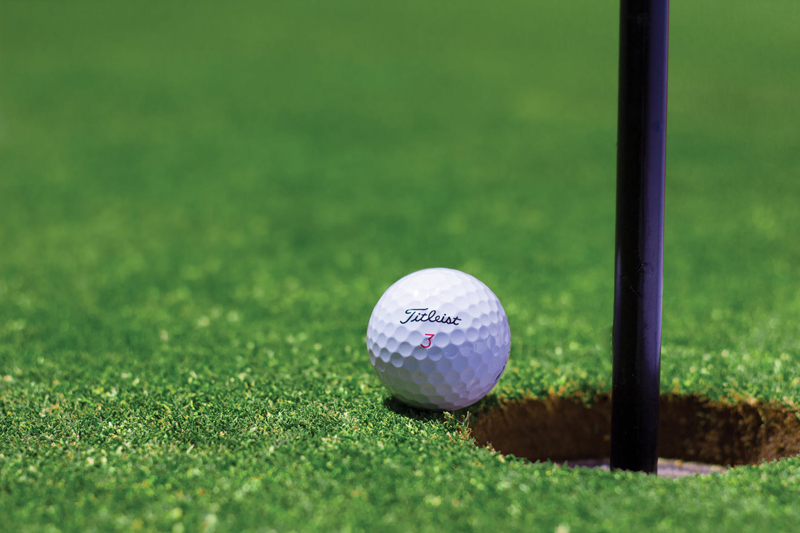 At the beginning of our year planning session it was decided to have everybody pick a month when they would be in charge of the Games on our regular Ladies Day event. I signed up for May and the director had set up the year of games and tournaments that would be held each Wednesday.

My first event on May 6 was a game called Cha Cha Cha and since I had never played this game I needed directions and it was explained to me as One Two Cha Cha Cha with scoring as following below. So I worked up this little sheet to hand out to each person playing that day. This is a team game and all scores could be kept on one card or have one person keep the team score.

Game of the Day: CHA-CHA-CHA
Team game
Remember the rhythm of cha, cha, cha (1-2 1-2-3).
Use the lowest net ball on the first hole. 1
Use two lowest net balls on the second hole. 2
Third hole use one low net ball.
Fourth hole use 2 low net balls
Fifth hole you use 3 low net balls. CHA CHA CHA -1-2-3
Repeat throughout the round for a total team score.

Handicap points should be noted on each player's card as to where they would be getting strokes as net ball scores would be counted on each hole. When we played this one girl kept track of where we were in the game. It seems we were forgetting which series of the game we were on. It all worked out as our team won with the lowest total score.

My second game will be on May 13 and the game scheduled is Ace of the Month. In this game we play net score and whoever wins with the lowest net score is Ace of the Month. The winners are recorded for each month as there will be a play-off at the end of the season to find the Ace of the Year.

The third Wednesday is May 20 which will be a tournament called the Margarita and it will be a Shamble type Scramble with special prizes awarded plus the winners. There will be a $15.00 charge and the Mexican luncheon will be at my home with Taco Salads and all the fixings along with Pralines, Truffles and Brownies to top off our meal We will have special Margarita's made by a husband of one of our players. He makes the best Margarita's and loves to come to this event to treat the gals. It will be a fun day.

My last event of the month will be Gross and Net Game so that will be easy to carry out but will have to have all the cards prepared ahead of time and record the scores and pay out the money to the winners. We usually have a closest to the pin and chip in contest on each of the play day events. Many players hang around after the game is over to check out the winners. The person in charge usually will be in the first group off so she can organize all the score cards as the players finish.

This routine is a first for our group, as it is a big job for one person to handle this each Wednesday all year. We shall see how it works out as I have signed up for two months and after this month is over I will finish up the year with November.



Related Articles
Editor's Picks Articles
Top Ten Articles
Previous Features
Site Map





Content copyright © 2022 by Letta Meinen. All rights reserved.
This content was written by Letta Meinen. If you wish to use this content in any manner, you need written permission. Contact Sandy Eggers for details.