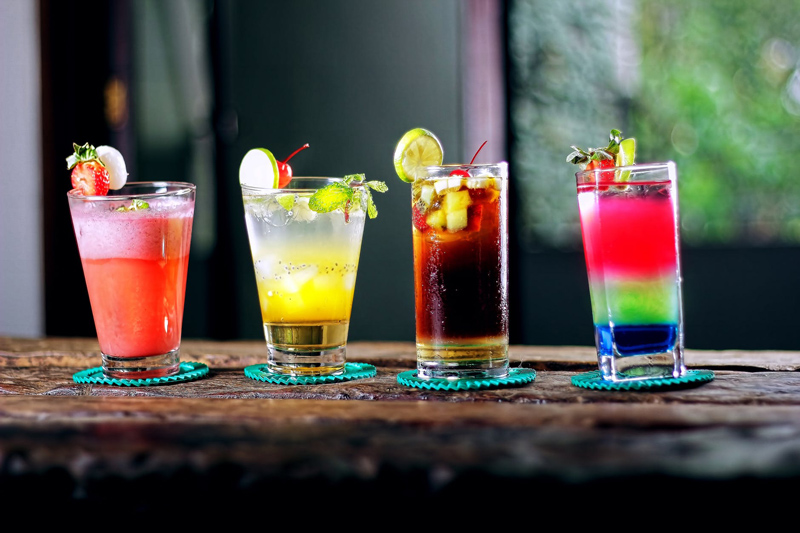 Let's set the record straight from the very beginning: Booze is for drinking. Drinking. It goes in the mouth. It is not meant to be poured into one's eyes but unfortunately a growing trend among young drinkers is called vodka eyeballing, where the person places the mouth of a vodka bottle directly on an eye, tilts the head back, and pours the vodka into the open eye.

YouTube videos have escalated the popularity of this dangerous party game but popularity doesn't guarantee safety. People who do this are at risk of permanent damage to the corneas of the eye, if all goes according to plan. If the plan goes awry, the consequences can be devastating.

Vodka eyeballing tends to happen at parties, where the eyeballing participants are already drunk and revved up on peer pressure. Drunk people stagger and fall more than they do when they haven't overindulged. Holding a large glass container to the eye in a room filled with drunken revelers may seem like the macho thing to do (it's a guy thing) but one fall, one grisly trip to the emergency room, may change opinions. Thus far, I haven't heard of this happening but the potential is just too real.

A conjectural accident may seem too remote a possibility to scare off the determined eyeballer but damage occurs each and every time drinking alcohol (ethanol) touches the surface of the eyeball.

Calling the fad "an absolute mistake," Dr. Allen Zieker, of the Opthalmic Consultants of the Capital Region in New York, says, "Within a matter of several seconds, you can literally burn off some of the layers of the cornea." Vision loss is a very real possibility, according to Dr. Zieker, who said, "Visual loss can be fairly soon and if it's persistent, it can possibly be permanent if you do significant damage to the deeper layers of the cornea."

So, why are they doing this? Surely herd instinct comes into play but many people who pour their booze into their eyes instead of their mouths claim they do so to get a quick or more intensified buzz . Sadly, this claim just doesn't hold water. The very small volume of vodka that can be absorbed through the eye and into the bloodstream is just not enough to notice, buzz-wise.

Don't let vodka eyeballing be the buzz-kill for your party. Keep the booze for drinking. Pour it into drinking glasses and mouths. Do not pour booze into anybody's eye, even if it's your own. And never, ever get behind the wheel of a motorized vehicle after drinking. The rest of us don't want you on the road.




Related Articles
Editor's Picks Articles
Top Ten Articles
Previous Features
Site Map



Follow @drinkandbemerry
Tweet



Content copyright © 2019 by Sandy Hemphill. All rights reserved.
This content was written by Sandy Hemphill. If you wish to use this content in any manner, you need written permission. Contact Sandy Hemphill for details.