What Every Mom Should Know about Organizing & Kids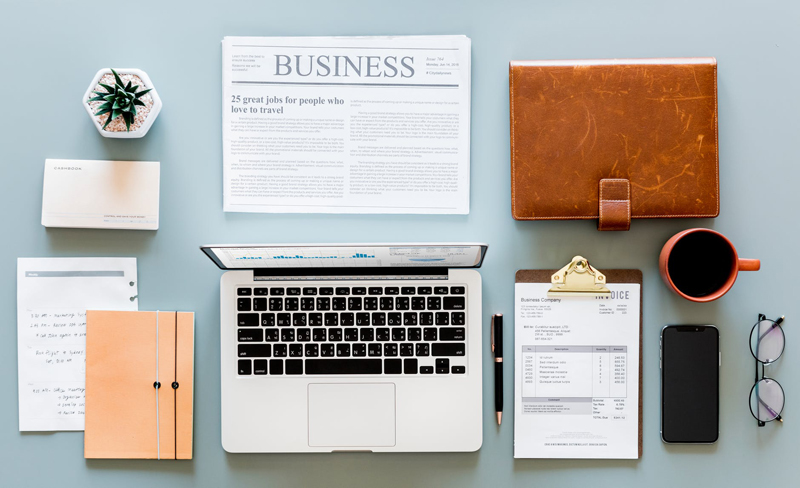 As a mom, I've had days where I just wanted life to be simpler and more organized.
"Please," I think to myself. "Can't you people (meaning my darling children) take your stuff with you when you leave the room, put your dishes in the sink, remember your report is due today, and just for once be ready when it is time to go somewhere?"
As a mom, over the years, I've yelled. I've spoken logically in a soft, loving voice. I've pouted. I've gone on strike. I've laughed to keep from crying. I've whined to my mom friends about clutter and chaos, saying "This makes me nuts!"
As a professional organizer, I've organized different households. I've learned some essential truths which can be applied to nearly every family who wishes to be more organized.
Every Parent Should Know


Children can organize. Remember the first time you visited a spot where your child had a cubbie, perhaps church Sunday school or a preschool classroom. Your child pulled you right over to their cubbie. They knew where it was and what was stored in it. As you gazed around the room, you could see fifteen 3-year-olds were able to put the toys in the right containers, the chairs were pushed in at the little tables, and the books were on the shelf. The room was not in chaos.


Children need to be taught to organize. The 3-year-olds can organize because their teacher has patiently taught them step-by-step.

We, parents, have some idea kids should arrive knowing how to arrange their room, store their belongings, prepare ahead for the day and manage their time. Children are not born knowing these things. They must learn them.

It's often easier for a parent to do a task than to teach a task. But, like all things in life, you get back the effort you put into it. If you do it for them, you have a child who continues to expect you to do it for them. If you teach them how to do it, you create a confident child with a life-long skill.

Everyone has tied a child's shoe. Most parents have fussed at a child, saying, "Tie your shoes." Suppose there was nothing in-between: if you never showed your child the steps, how would they learn to tie their shoes? The same applies to organizing. You have to find the teaching step, the middle ground between doing it for them and fussing at them to do it.


Children suffer from Too-Much-Stuff. When you look at their room and wonder where to start, imagine how they feel. They don't have the experience or wisdom you do in managing an environment, yet they have a lot of stuff. Too often, children have too many toys, books, and clothes, and too little idea how to solve the room bedlam. It's up to you to help them have the number of belongings they can manage. It is the rare child who would say "Stop buying me toys and clothes as I have more than I can manage." They need you for that task.


Kids are never too young to organize things and, likewise, it is never too late. I shocked a reporter who asked me "How old does a child have to be to do their laundry?"

I answered "As soon as they can walk."

A toddler can be encouraged to drop their dirty pajamas in the hamper, while you clap and praise them. A 3-year-old can help you put the socks away with the socks and the shorts with the shorts. A 4-year-old loves to be a helper. They can drag dirty clothes to the laundry room.

Organizing tasks - from cleaning your room, to helping with laundry, to managing your studies and assignments, to being ready on time - all should be taught in bits and stages. Teach your child in age-appropriate assignments. If you have a teenager and wish you had taught them to be more responsible for their belongings, time, and room, then you aren't too late. You still need to take the time to show them each step.


Parents need to choose only one project. As much as we wish everything could be organized at one time, it simply isn't possible. You'll make yourself and your child crazy if you do try to change too many things at one time. Instead, decide which project you'd like to work on first. Do you want to have a more organized room or playroom, a tidy closet, have them do more chores, or have homework time to be smoother? Being organized or disorganized affects everything we do. You have a lot of choices. Choose one item to focus on with your child and wait until they master that skill and before starting a new one.


Make organizing fun. Teaching your child anything means the opportunity to spend some one-on-one time with them. Put on some music. Put a smile on your face. Schedule a break. Encourage them by telling them you are teaching them how to do something because you see how big and responsible they are.

Don't make the task involved or the time spent bigger than their age can handle. But don't let them off the hook too easily, either. The same child who can operate a computer, a microwave, and a DVD player can put the videos back in the cases, put the dishes in the dishwasher, and use a calendar to keep up with their activities.

Love on your child as you organize. Hug them. Praise them. Teaching them to be organized is a fabulous gift. They will take with them when they move out of the house and into the workplace.
They'll thank you for it later. As a mom, I've been there.
Lea Schneider is the author of Growing-Up Organized: A Mom-to-Mom Guide. Her organizing advice has appeared in Woman's Day, Natural Health, Better Homes and Gardens Kid's Rooms magazines, and in numerous websites and newspapers around the country. Her company, Organize Right Now, provides organizing assistance online using a team of expert professionals.
You Should Also Read:
Organize Right Now
Growing-Up Organized: A Mom-to-Mom Guide


Related Articles
Editor's Picks Articles
Top Ten Articles
Previous Features
Site Map





Content copyright © 2021 by Lea Schneider. All rights reserved.
This content was written by Lea Schneider. If you wish to use this content in any manner, you need written permission. Contact Kelly Jayne McCann for details.