Feeling Younger than Our Age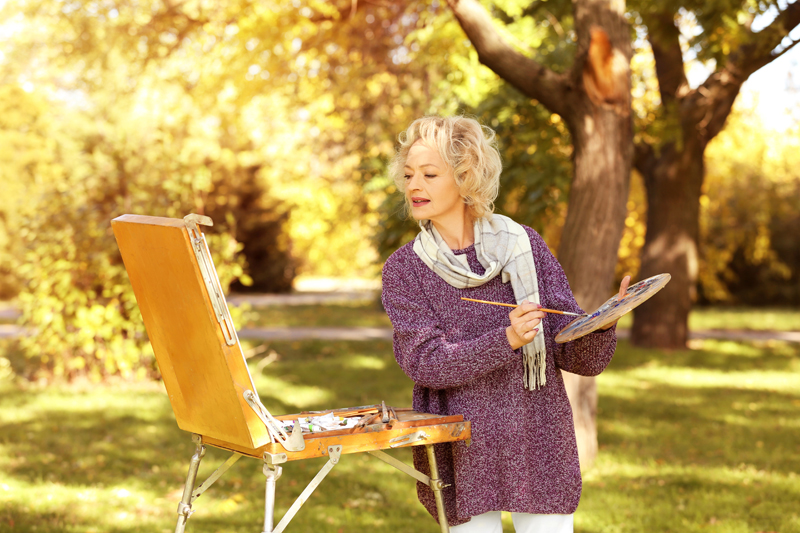 There is no denying that in Western society, youth is valued. In 2006, Americans spent over $45 billion on cosmetics, plastic surgery, and hormone therapy, and that amount has grown each year including during the recent recession years! Despite some of our efforts to change our appearance to look younger or even act younger, there is evidence to suggest that it is the psychological aspects of aging that have an impact on our health and well-being rather than our appearance or how we act. Studies show that people who feel younger than their actual age experience many positive mental and physical health benefits; and those who feel older experience worse health.

Researchers are saying that those who report feeling relatively old experience lower life satisfaction, lower self-esteem, use fewer coping skills, and have a higher pessimism about aging than those who feel younger relative to their chronological age. One study conducted by Steven E. Mock and Richard P. Eibach, et.al., of the University of Waterloo, England, examined the relationship between attitudes and aging. Their 2011 article in Psychology and Aging reported that older persons who feel younger than their actual age experienced health benefits far beyond those who feel their age.

The team examined data on aging adults collected for over ten years from the National Survey of Midlife Development in the United States (MIDUS). The researchers reported that, "Less favorable attitudes toward aging have been linked to several detrimental psychological and physical outcomes for older adults including a reduced will to live…."

Another interesting study by psychological scientists Alexander Schoemann and Nylar Branscombe (University of Kansas, Kansas) investigated how young adults evaluate older adults who attempt to make themselves look younger. In three experiments, the researchers examined young adults' feelings towards the descriptions of two individuals: an adult who was trying to look younger and an adult who was not. Older adults who tried to turn back the clock by their dress, activities or actions, regardless of sex, were viewed negatively by the young adults.

Rather than escaping from prejudice and discrimination, older adults who take steps to recapture their youth can be perceived as deceitful by younger generations. These perceptions are unfortunate, because many older persons make the effort to look and act younger to fight ageist attitudes (especially if they are still working) --- and instead of alleviating the negative attitudes, they may be unknowingly exacerbating them.

What can we do to feel younger than our age? Staying fit, filling our days with activities we truly enjoy, being around young people, and laughing as often as possible are just some of the things that can help us feel more youthful. It's worth the effort to do the research, fight depression and begin enjoying ourselves. Taking action can add years to our lives and make these older years good ones.

In summary, spending money on changing our appearance or acting and dressing like a younger person may make us look younger but does not necessarily make us feel younger – and it is mentally feeling younger than our age that is one of the attitudes that enhances our quality of life as we grow older.






Related Articles
Editor's Picks Articles
Top Ten Articles
Previous Features
Site Map





Content copyright © 2023 by Patricia Villani, MPA, PhD. All rights reserved.
This content was written by Patricia Villani, MPA, PhD. If you wish to use this content in any manner, you need written permission. Contact Patricia Villani, MPA, PhD for details.