Home Modifications Offer Stability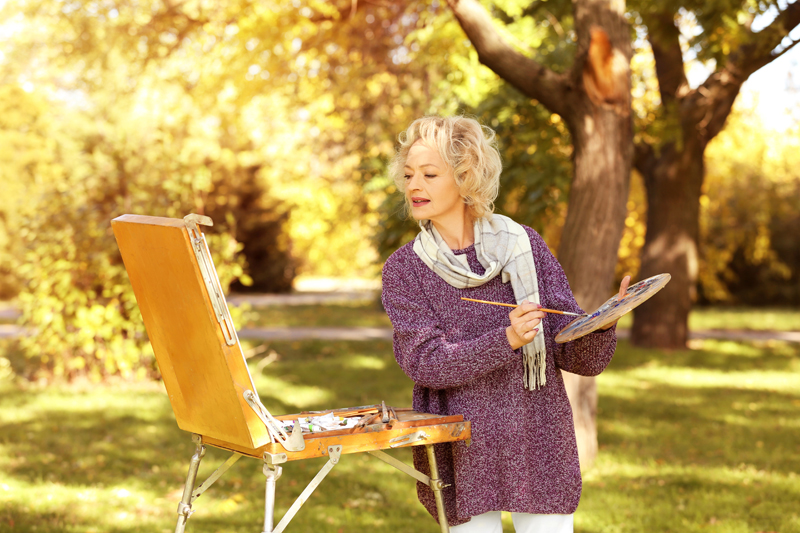 Home modifications are changes made to adapt living spaces to meet the needs of people with physical limitations so that they can continue to live in their homes independently and safely. These modifications may include assistive technology, such as hearing and mobility aids, or making structural changes to a home. Modifications can range from something as simple as replacing cabinet doorknobs with pull handles to full-scale construction projects that require installing wheelchair ramps and widening doorways.

According to a recent AARP housing survey, 83% of older Americans want to "age in place", that is, stay in our current homes for the rest of our lives. However, other studies show that most homes are not designed to accommodate the needs of people over age 65. To age in place for most of us means that we need to make some home modifications, and it's best to plan ahead and make the changes gradually -- it's not only better for the pocketbook, but making these changes takes time, and we want the safety features there when we need them.

A house that is perfectly suitable for a person at age 55, for example, may have too many stairs or slippery surfaces for a person who is 70 or 80. According to the National Centers for Disease Control and Prevention, each year thousands of older Americans fall at home, making safety issues a priority.

Evaluating our current and future needs is important. We can do this by going through our homes room by room and answering a series of questions to highlight where changes might be made. Checklists are available for this purpose. Do some research and you will find checklist instruments for home modifications that you can put to good use.

Hearing, eyesight, osteoporosis, arthritis, COPD, stroke aftermath, difficulties walking or with balance, or knowing we will eventually need a wheelchair, are just a few of the considerations we need to acknowledge when we answer home modifications questions.

Many changes are not very costly, but for larger projects, financing options may be available in certain situations and should be investigated when the time comes:

•Home modification and repair funds are included in from Title III of the Older Americans Act. These funds are distributed by the local area agency on aging. Visit the Eldercare Locator website to find out more.

•Rebuilding Together, Inc. is a national volunteer organization, and through its local affiliates, is able to assist some low-income older persons with home modification efforts.

•Medicare and Medicaid funds usually cover only items that are used for medical purposes and ordered by a doctor, and some types of home modifications qualify. To find out if Medicare will help to cover the cost of a home modification ordered by a doctor, call 1-800-633-4227. You can also find answers to some of your questions by visiting the Medicare website.

I've slowly started to modify my home by putting safety bars in the showers and changing over the toilets to the ones with higher seats. I've also installed new motion lights all around the house. If you have a family member who is older you can gently remind them that as they age they should be thinking about how to make their environment safer all around. It is easier to spread the expense over years rather than have to make changes all at once.

All it takes is one mishap to realize that most falls and accidents around the home can be avoided with some due diligence.



Related Articles
Editor's Picks Articles
Top Ten Articles
Previous Features
Site Map





Content copyright © 2022 by Patricia Villani, MPA, PhD. All rights reserved.
This content was written by Patricia Villani, MPA, PhD. If you wish to use this content in any manner, you need written permission. Contact Patricia Villani, MPA, PhD for details.