The Mondial de la Bière 2009 Photo Gallery has been created to give you a birds-eye-view of the action and adventure boiling about at Windsor Station in downtown Montreal during the June 2009 festival.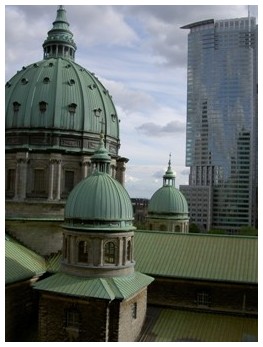 View from the Fairmont Queen Elizabeth

Eclectic view from the Fairmont Queen Elizabeth Hotel toward the Cathedral Basilica Mary Queen of the World, with modern architecture of glass as a backdrop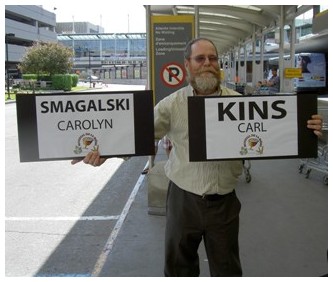 Monsieur Paquette

Monsieur Paquette meets the Beer Fox from the USA and Carl Kins from Belgium at the airport in Montreal


Windsor Station, site of the Mondial de la bière 2009

Windsor Station, site of the Mondial de la bière 2009 stands as a stately venue where 80,000 festival participants from across the world gather to celebrate and sample beer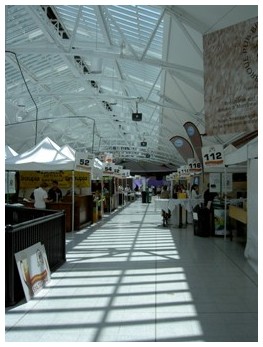 Opening Day at the Mondial de la bière

Spotless aisles prepare for crowds of beer enthusiasts who will converge in droves over the five day festival.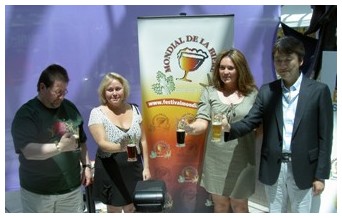 John-Claude Colin, Jeannine Marois, Marie-Josée Lefebvre, and Eigo Sato

Mondial de la Biere 2009 launches with an Opening Luncheon & Ceremony, presided over by John-Claude Colin of the Mondial de la Biére, Strasbourg, France, Europe, Jeannine Marois, President of the Mondial de la Biére, Marie-Josée Lefebvre, Coordonnatrice générale/General manager of the Mondial de la Biére, and Eigo Sato of Shiga Kogen Brewery in Japan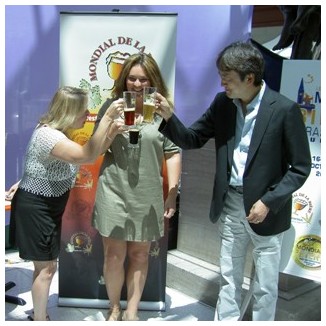 Welcoming Toast

Jeannine Marois and Marie-Josée Lefebvre toast Eigo Sato in a warm welcome on Opening Day, 3 June 2009


Sunshine greets the Mondial de la biére

Although rain and cloudy weather have been a constant for much of the past festivals, the 2009 fest was greeted with sunshine and temperate weather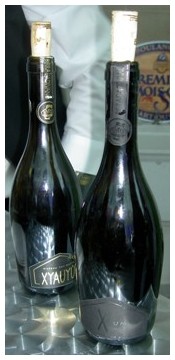 Xyauyu by Birrificio Baladin, Italy

Crafted by Teo Musso of Birrificio Baladin, Xyauyu is brewed with an infusion of controlled, pure oxygen for a powerpunch of ethereal flavors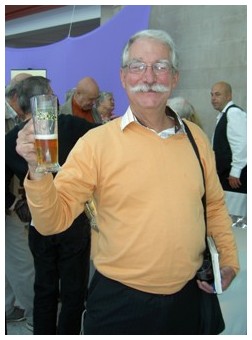 Brewmaster & Beer Columnist Bill White

Bill White, Brewmaster of Better With Beer and Beer Columnist for Taps Magazine enjoys specialty brews in the Media Room during the festival


Brian Morin and Cass Enright of Toronto

Brian Morin, author of the beerbistro Cookbook and Owner/Executive Chef of beerbistro in Toronto stops to exchange beer tips with Cass Enright of The Bar Towel, Ontario's Premier Beer Resource in Toronto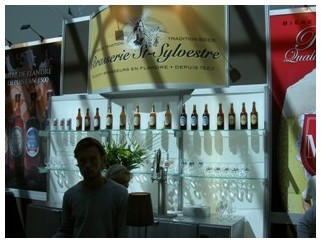 Brasserie Saint Sylvestre

Brasserie Saint Sylvestre of Saint-Sylvestre-Cappel , France


Buisonnier Afternoon

Beer Fox Carolyn Smagalski meets with Claude Paquette and Luiggi Pezzutti at the Petit Pub for what they call a "Bui sonnier" afternoon


Mario D'Eer, designer of the MContest

Mario D'Eer speaks at the Awards Ceremony of the MContest, the professional beer competition during the Mondial de la bière


Medals in Platinum and Gold await the Final Winners

Medals for the 2009 MContest stand on display before the Awards Ceremony on Friday, 5 June 2009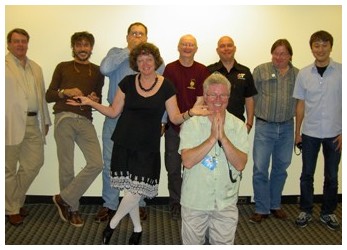 Judges Take a Break

Judges take a break and share some laughs with Guy Levesque – From left to right: Pierre Gangloff, Teo Musso, Lew Bryson, Deborah Wood, Carl Kins, Jörgen Hasselqvist, Glenn Payne, and Eigo Sato, with Guy Levesque on his knees in the forefront – Judge Carolyn Smagalski is absent from view, while she takes the snapshot


Le Saint Bock Brasserie Artisanale and Jeannine Marois

Brewmaster of Le Saint Bock Brasserie Artisanale receives congratulations on winning the Platinum Medal of Highest Distinction for R.I.P. Russian Imperial Porter

For more photo-journalism of the 2009 Mondial de la bière see Mondial de la Bière 2009 Gallery of Photos at:
http://www.bellaonline.com/articles/art62265.asp

Cheers!