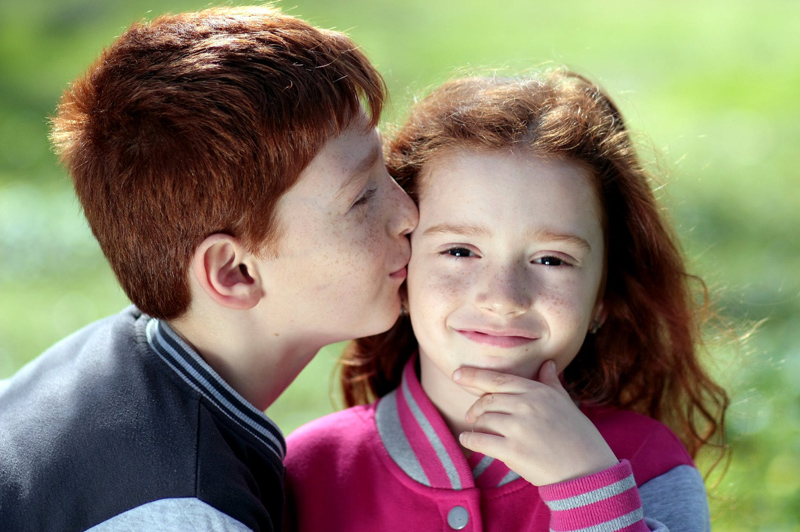 There are many words which can describe Disney-Pixar's movie Up – funny, animated, entertaining, family friendly and adventure are just a few. However, outside the boundaries of these expected comments is one which may take the average moviegoer by surprise. This family animated comedy movie, made for the entire family to enjoy, was also a very sentimental love story.

The opening scene depicts Carl Fredricksen as a young child enamored by Charles Muntz, an adventure seeking pilot who is later disgraced when one of his artifacts is proclaimed a fake. He meets Ellie, a young talkative "tomboy" who is wildly adventurous and also a big fan of Muntz. She shares with Carl her adventure book which included her dream to live next to Paradise Falls in South American and the two of them form an instant bond. Through a montage set to music, their life story is told: they marry, buy a home to fix up, work together, save money to visit Paradise Falls, (spend the money set aside for Paradise Falls on household emergencies), grow old together and finally, Ellie passes away. Carl has lost the love of his life and he realizes that she never lived out her dreams of adventure in the house by Paradise Fall.

Carl, now a bit of a grumpy old man, is adjusting to living alone but he is also trying to adjust to the outside world changing around him. His property is in the middle of a construction project, but he refuses to sell his home. Unfortunately, the outside world wins and Carl is ordered by a judge to live out his days in a retirement community. However, Carl has other plans. He rigs his home with thousands of balloons and in a great loving gesture to Ellie, heads for Paradise Falls.

Carl quickly discovers he has a stowaway on the trip. Russell is a Wilderness Explorer trying to earn his final merit badge for assisting the elderly. A pesky, lively talkative kid is not what Carl wanted in a flight mate, but in the end, it's just who he needs. The two of them are in for a great adventure on their balloon trip where they meet talking dogs, strange birds and engage in action sequences reminiscent of Indiana Jones. The trip was meant as Carl's final loving message to Ellie, but he discovers she has given him one in return.

Up is a good family movie and there are enough laughs, action and suspense to provide entertainment for the entire family. It's rated PG for peril and action and there is implied death and mourning, however it is presented in a subtle manner.



Related Articles
Editor's Picks Articles
Top Ten Articles
Previous Features
Site Map





Content copyright © 2022 by Nina Guilbeau. All rights reserved.
This content was written by Nina Guilbeau. If you wish to use this content in any manner, you need written permission. Contact Nina Guilbeau for details.