Union Station Brewery of Providence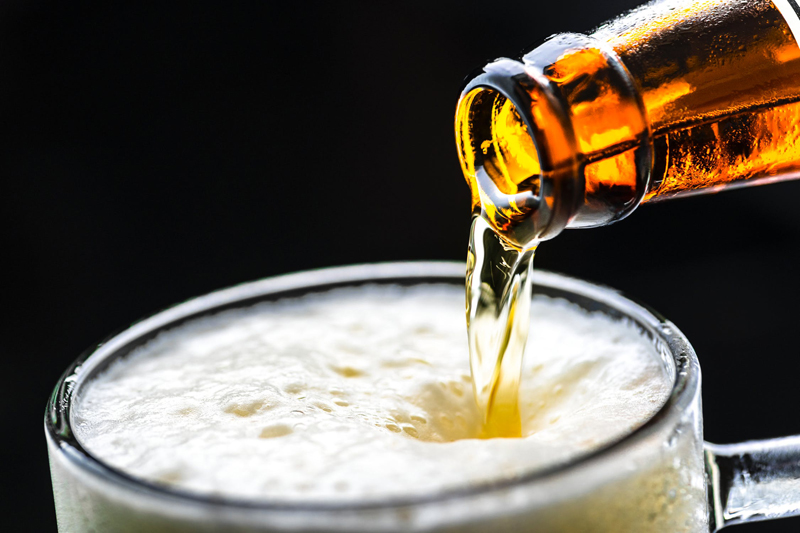 Amidst the neon signs and stainless steel fermenters of Union Station Brewery in Providence, Rhode Island, emerges a history of America more than a century old. In 1898, the architectural firm of Stone, Carpenter & Wilson laid plans for a modern train terminal, Union Station II, the extension of a rail system that was growing at an exponential rate throughout New England. The forward-thinking architects, in designing this newer second model that was to replace its predecessor of 1847, selected yellow brick among their list of material specifications for the new structure. This style of brick echoed the prosperous traditions of London brick from Kent County in the southeast corner of England.

Union Station II (now recorded in the National Register of Historic Places) earned accolades for launching "a new era of history," according to the Providence Journal of its time. In less than one-hundred years, however, transportation options had evolved into a diminished dependency on the railway system, plunging Union Station into decay. This opened the imagination of developers within the federal railroad administration who re-designed the defunct rail station to preserve its rich history, yet harmonize with the modern needs of a bustling metropolitan business center. Offices and restaurants began to occupy the space, and in 1993, the John Harvard-owned Union Station Brewery took up residence in this old freight depot.

As your eyes scan the interior of Union Station Brewery, signs of the past warm the spirit. Stone and brick walls, exposed truss-beams in the ceiling, and a substantial bar of dark wood lull you into a sense that this is a place of comfort. The air is filled with the sumptuous aromas of a menu that reflects its eclectic nature, from its renowned smoky ribs and pub-style burgers to mouth-watering butternut squash ravioli. Bread is made using spent grain from the brewing process, making it full of flavor, and nutririous in character.The star of the show, however, is the hand-crafted beer, brewed in small batches, that allows Head Brewer Aaron Crossett the freedom to continually present a fresh portfolio of beer styles for the sophisticated taste buds of his clientele. The shelves behind the bar speak in subtle tones, turning your attention to the silver and bronze medals won at the Great International Beer Competition - medals for American Pale Ale and Station Oxtoberfest.


Although the highly applauded Cask-conditioned Porter is not currently on the menu, employee Justine Houle spoke with passion in her voice when we got on the subject of Hop Rocket IPA. "You sound like a hophead," I noted. "That's what they call me!" she quipped back with delight, as she confessed that she was not much of a beer drinker before she came on-staff at Union Station. "Now I love the beer here," she said. Hop Rocket is a cask-conditioned Imperial IPA (India Pale Ale), crafted with Pale and Crystal Malts and American Centennial hops, carbonated naturally, with a 9.8% ABV. Displaying a clean, assertive, citrusy character, it is a class act that satiates the most discerning IPA enthusiast.

To quench a summer thirst, Crossett crafts a blonde, American Wheat Ale with a light delicate palate and citrus-and-grass profile. He also brews an unfiltered Bavarian Hefeweizen, with light acidity derived from wheat and the classic flavors of banana, clove and bubblegum that develop during the fermentation process of a select strain of German hefe, or yeast. Either summer brew pairs well with the Sesame Seared Shrimp and Scallop Salad or Tuna Nicoise, allowing the exquisite nuances of local flavor to shine.


Bartender Graham Mackie grabbed my attention, urging me to taste the Friar Brown - a Great American Beer Festival favorite, toasty and nutty, with rich caramel maltiness and a touch of molasses sweetness. Amber Ale and unfiltered Firehouse Red awaken the taste buds with rich malted barley and soft caramel breadiness, tempered by American hops.

Union Station, keeping current with the growing American thirst for Belgian-style beer, rolls its sleeves up to satisfy those who love the flavors of Brettanomyces with Funky Monk, a gleaming deep-amber Abbey dubbel, drenched in fruit with a hint of tartness on the palate. With a Ranch spiced top sirloin, the marriage of flavors is symphonic.

Beer enthusiast Trish Trombley speaks of her love of beer and how Union Station has made her fondness grow. "I've watched Aaron Crossett become a better and better brewer. Now, the beer here is better than Trinity," she asserts. Justine Houle's enthusiasm spills over like the head of a quickly-poured beer. "I really like the atmosphere," she says. "Not just the people I work with, but also the people who come in here. All different kinds...business people...students...families. I love the diversity. "

"The staff is wonderful …they really make it work," she continues. And in making it work, this Beer Fox adds Union Station Brewery to my short-list of Great American Brewpubs. I recommend adding it to your personal bucket list.

Cheers!

 
You Should Also Read:
Delicate Pairings of Beer and Cheese
The Grand Embellishment of Food with Beer
Secrets of Belgian Style Ale - Dubbels & Tripels


Related Articles
Editor's Picks Articles
Top Ten Articles
Previous Features
Site Map





Content copyright © 2022 by Carolyn Smagalski. All rights reserved.
This content was written by Carolyn Smagalski. If you wish to use this content in any manner, you need written permission. Contact Carolyn Smagalski for details.