How to Become a Certified Cicerone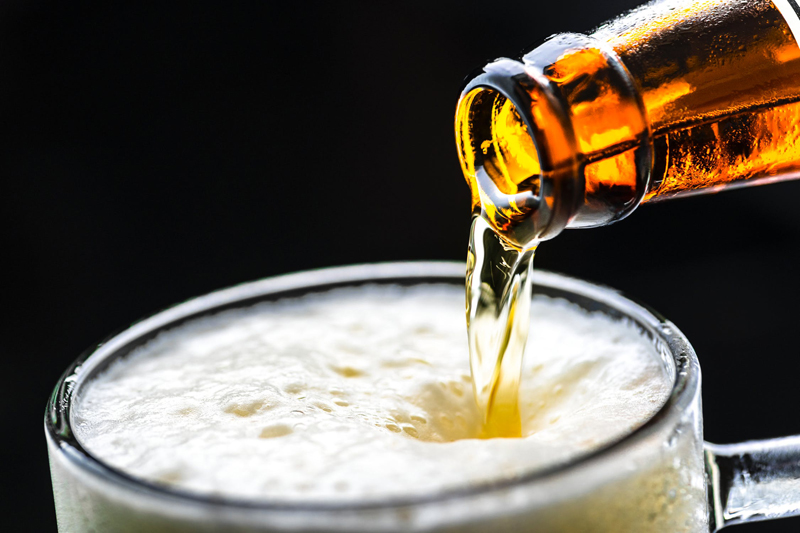 Don Russell, alias Joe Sixpack, award-winning beer writer, author, friend, colleague, and co-founder of Philly Beer Week, emailed me. "Excuses… excuses!" he wrote, with the tone of a crusty, unsympathetic journalist, refusing to cave-in to my hundred-and-one reasons for dropping the baton in my first attempt for Cicerone certification. Seven months after taking, and not passing, the Certified CiceroneTM Exam, I was still licking my wounds. After all, I was adept at taking tests of a technical nature. I am a Certified Beer Judge with the BJCP, hold a Private Pilot License with IFR Rating and Complex Aircraft Rating, and have researched and written over 600 articles on beer. Did I have the right stuff to hold the distinction of Certified CiceroneTM? Not yet, my friend, not yet.

On the Cicerone website at https://www.cicerone.org, Ray Daniels notes, "As the second level of the Cicerone Certification ProgramTM, Certified Cicerone denotes an experienced beer professional who is most likely working as a retail beer specialist, retail manager or as a brewery or wholesaler technical or sales representative." The fact that Certified CiceroneTM is not an easy designation to get should make restaurateurs stand up and take notice that "Cicerone" is, indeed, an honor equal to that of "Sommelier."

Throughout most of its history, beer has been viewed as a casual drink. Criticism has been cast upon Ray Daniels, creator of the Cicerone Certification ProgramTM, from those who fear the program will suddenly move beer into the realm of tuxedoes and tiaras. On the flip side, a larger body of beer enthusiasts recognizes that beer deserves to be kept and served under the best conditions in order to enjoy flavor as the brewer intended. We also recognize that, with beer's coming-of-age, a complex variety of beer styles are at our fingertips, and trained professionals are best prepared to assist restaurateurs and their clientele in understanding beer systems, styles, and food pairings, and how the proper keeping, serving, and maintenance of beer equipment affects overall beer pleasure.

As I mentioned earlier, I did take the Cicerone test, and did not pass. At the time, there was no Cicerone Review Class, so I applaud Ray Daniels for creating one. I took the Cicerone Exam at the conclusion of 2008 GABF-week in Denver and was ill-prepared for the 3-1/2 hour test. I suspected my shortcomings in the final moments before the exam, but dismissed my doubts as performance anxiety. I also concluded that taking the exam would afford me the opportunity to share my experience with others who might be curious about the nature of becoming a Cicerone. Certification required a score of 70 or better in the Tasting portion, and 80 or better overall. I passed the Tasting category, but fell short of certification by 5 points. The results clearly illustrated where I lacked knowledge, and I laughed at my inability to define such simplistic terms as coupler, faucet shaft assembly, beer line, compression bonnet, or regulator. As a beer writer my knowledge in the care of beer is broad, but not yet on the level of those who work in beer service, change kegs or clean  beer lines on a regular schedule.


The exam included 200 fill-in-the-blank and short answer questions on beer styles, beer and food pairing, ingredients, brewing processes, keeping beer, caring for systems, and beer flavor. There were 3 long essay questions, and a practical show-and-tell in which one aspect of beer service must be demonstrated, along with the ability to fully explain parts and/or methodology. The tasting portion involved 12 beers, all poured and waiting assessment upon entering the exam room. The beers are segmented into 3 categories of questions: Off Flavors, Beer Acceptance, and Style Discrimination. A Certified CiceroneTM is expected to recognize and be able to define such flavors and terms as 4-vinyl guaiacol, Trans-2-nonenal, dimethyl sulfide, acetaldehyde, and diacetyl. S/he needs to know the difference in taste between, for example, a Belgian Strong Ale and a Saison, or whether the beer patron has been served Guinness Stout or Russian Imperial Porter. The ability to explain the differences between yeasts and wild organisms found in beer, a complex brewing and aging process, and safe chemicals for beer line maintenance is all in keeping with the role of a Cicerone.

By June 2009, the first 18 Certified Cicerones were announced by the Cicerone Certification ProgramTM, founded in 2007. Exams for Cicerone certification began on April 18, 2008. Two women, Annette May of Allen Park, Michigan, associated with Merchant's Fine Wine, and Julia Herz of the Brewers Association have received certification. Others who hold the title are:

Rob Gerrity - Sierra Nevada Brewing Company
Scott Kerkmans - Four Points by Sheraton
Ron Kloth - Papago Brewing Company
Andrew Waer - Unaffiliated
Neil Witte - Boulevard Brewing Company
Ryan Johnson – Miller Brewing
Brian Tarver – on and off premises retailers and as an associate in a San Antonio Brewpub
Denver Bon - Lucky Baldwin's Pub
Justin Evelyn - Holiday Wine Cellar
Rich Higgins - Gordon Biersch Brewery & Restaurant
Jay Jankowski - The Map Room
Michael Bardallis – Unaffiliated
Andrew Van Til - Imperial Beverage and Elite Brands
Michael Agnew - The Perfect Pint
Grant McCracken - Boston Beer Company
Alex Crowe - The Restaurant School, Walnut Hill College

Ray Daniels recommends a valuable cache of study resources for certification, including the Cicerone syllabus and Certified Beer Server Study Guide, the Seibel Sensory Workshop, using Flavor Active Tasting Kits, accessing the Micromatic website, and studying three of Michael Jackson's books on beer style, the BJCP Style Guidelines, Charlie Papazian's book, The Complete Joy of Homebrewing, Ray Daniel's Designing Great Beers, Randy Mosher's Tasting Beer, Garrett Oliver's Brewmaster's Table, Lucy Saunders' Best of American Beer and Food, the BA Booklet American Craft Beer and Food, and John Palmer's How to Brew.

In addition, the Brewers Association has just completed the Draught Beer Quality Manual, available at https://www.draughtquality.org. This is a comprehensive volume that consolidates the previously fragmented information on draught beer quality from numerous sources. This is truly the first attempt at establishing industry standards that align the variables of beer service and dispense, balanced systems, and cleaning/maintenance practices, and it is done very well. Leading the development of this manual was Ken Grossman, President of Sierra Nevada Brewing Company and 2008 Chairman of the Brewers Association Technical Committee, with funding and support provided by the United States Department of Agriculture and the Colorado State Department of Agriculture. Mr. Grossman lead a team of more than two-dozen industry professionals who worked tirelessly on the project to bring it to fruition.

For easy access to recommended study resources, go to: 

https://astore.amazon.com/-220c-20


Cheers!

Photos are (from top): Ray Daniels, founder of the Cicerone Certification Program; Certified Cicerone Ryan Johnson of Miller Brewing

You Should Also Read:
What is a Cicerone ?
Breakfast Beer
Creating Desserts With Beer


Related Articles
Editor's Picks Articles
Top Ten Articles
Previous Features
Site Map





Content copyright © 2023 by Carolyn Smagalski. All rights reserved.
This content was written by Carolyn Smagalski. If you wish to use this content in any manner, you need written permission. Contact Carolyn Smagalski for details.