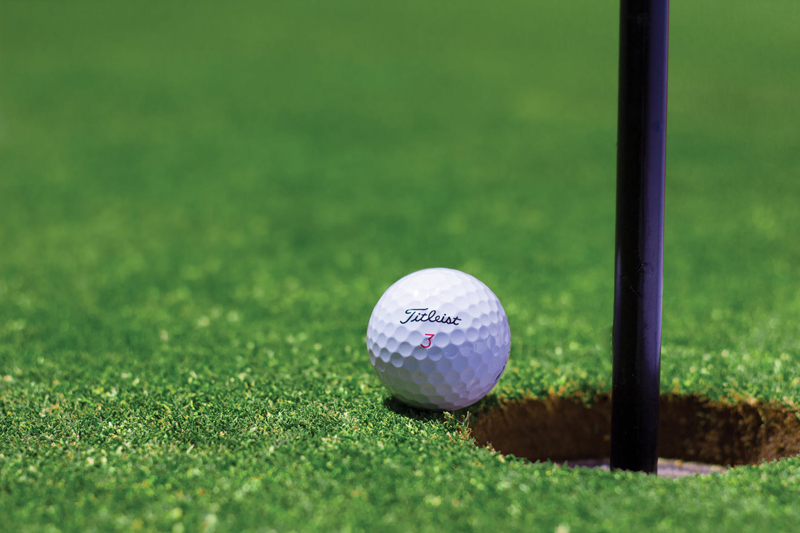 With the upcoming July Fourth celebration our LGA tournament chairman Sharon Gillaspie organized a Flag tournament on our first Wednesday meeting in July. With this tournament format everyone has a chance to win as you play to your handicap. If you have a good day you play on until you have played your last stroke and then place your flag at that spot. So if par for your golf course is 72 and you have a handicap of 25 you play until you reach 97 strokes and that is where you place your flag.
We had a good size group sign up for this tournament which included a lunch afterwards sponsored by the LGA. Our tournament chairman Sharon was well organized with posters and sign up sheets well ahead of time. This is a type of tournament that many of the higher handicap players love to participate in as only those who can play past their handicap will be the winners.
On July 1st our regular LGA meeting day arrived and Sharon was prepared for the registrations with score cards for everybody with their flag. Each flag was marked with the person's name the course par and player's handicap with the total number that they will play to in the tournament. Sharon had a set of rules she gave to each player and explained the format. She informed all players that she would appreciate placing their flag on their last shot in the middle of the fairway as she did not want to search every fairway for the flags.
We were to start at 9:00 a.m. but a small rain shower decided to come by so we teed off after 9:30 a.m. Sharon had made up the teams and informed everyone to keep up with the group in front of you. She was in the foursome at the end and would be picking up the flags towards the end of the 18 holes of play.
The day turned out fine it stayed cloudy which helped with the heat and humidity as our temperature could have climbed into the 100's. Play moved along at a fairly good pace and as we passed the 17th hole thought we should have found some flags by that time. I was playing with the last group when we finally saw a few on the 18th fairway. Sharon had her list of players so we knew how many flags we needed to pick up. Since every persons name was on the flag you could tell who the winners would be.
When reaching the #1 hole the players left had to start over as they still had strokes left to see how far they could go. We found the rest of the flags in the middle of the fairway but the last one was near the approach to the green on a par five hole. Gathering in all the flags we returned to the club house for our lunch while Sharon completed her scoring to find the winners and awarded five places. It did turn out that many of our players with handicaps from 27-34 were the winners and went two to three extra strokes past their total to win.
This is an easy tournament to plan and carry out as it should interest your players regardless of their handicap. Little plastic USA flags were used for each player and they can be found in most variety stores. I am sure your ladies group would enjoy this type of tournament give it a try.


Related Articles
Editor's Picks Articles
Top Ten Articles
Previous Features
Site Map





Content copyright © 2022 by Letta Meinen. All rights reserved.
This content was written by Letta Meinen. If you wish to use this content in any manner, you need written permission. Contact Sandy Eggers for details.