Naturally Thin - Bethenny Frankel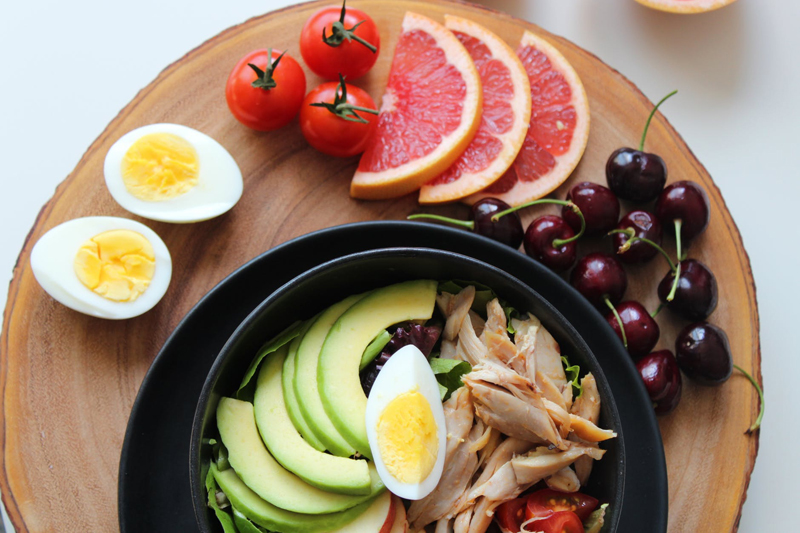 In Naturally Thin, Bethenny Frankel talks about her many celebrity encounters and her ability to survive on a raisin and an almond for lunch. In between she does actually offer some sound healthy eating advice.
It can be a bit challenging to separate out these two separate aspects of the book. On one hand I am frustrated by Bethenny repeatedly talking about actor X or singer Y she ran into. She promotes her TV shows, websites, books and products incessantly. It was like reading a continual advertisement.
She has the appetite of a sparrow and talks about being happy with 3 bites of steak or a finger-full of frosting from a cupcake. "Normal" eaters will feel quite inadequate when holding their own appetite up against hers.
That all being said, Bethenny does actually offer a number of quite helpful advice points at the core of her book. First, balance what you eat. If you eat more on a given day, exercise a bit more. If you have a lot of protein at lunch, seek veggies at dinner. Go for quality, not quantity. Savor that high end chocolate rather than eating an entire bag of cheap junk.
She advises you to downside - serve smaller portions, get smaller plates. When you eat, don't clean your plate. Learn the emotional ability to leave behind food. It's not "wasted" - it literally saves your health to not force it down your gullet where it will instantly turn into fat.
Eat real food, local food, unprocessed food, food in season. When you make more healthy choices, your body reacts well. Know your own triggers. If Ring Dings are your downfall, don't keep 3 boxes on the shelf. Stock your shelves with healthier alternatives.
All of these are great suggestions. Bethenny also includes some tasty recipes and a day by day guide of how she eats to help you along the path.
The problem here is that Bethenny must eat like a mouse, so reading her guide can really demoralize you. Her examples talk about famous singers and actresses, which don't really help you relate well.
If you're a fan of celebrities, and if that will help keep you engaged to read through this, then by all means pick up a copy. The information is generally sound as long as you keep in mind that you have to eat your OWN balance of food, not try to emulate Bethenny. However, with the vast number of healthy eating books out there, many of them written by men and women who DO eat "normal volumes" and use "normal people" for examples, I would generally suggest to go with one of those instead. It helps you to feel more at ease with the message and relate better to the examples given.
I'll give it a 3/5 because while there are better choices for most readers, for some readers the celebrity angle might cause them to actually read through and finish a style of book they'd never pick up otherwise.
Buy Naturally Thin from Amazon.com
Lisa Shea's Library of Low Carb Books


Related Articles
Editor's Picks Articles
Top Ten Articles
Previous Features
Site Map



Follow @LisaLowCarb
Tweet





Content copyright © 2022 by Lisa Shea. All rights reserved.
This content was written by Lisa Shea. If you wish to use this content in any manner, you need written permission. Contact Lisa Shea for details.