Hair Products for Kids Review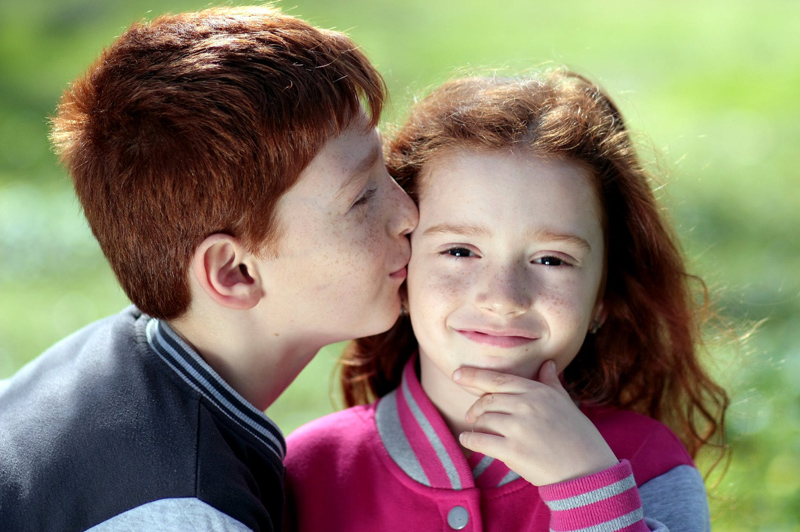 Glop and Glam is a line of hair care products that is especially designed for kids of all ages. Although mostly hair gel, the focus of this line is not only to provide products that look kid friendly, but to also ensure the products are personally and environmentally safe for use. For this reason, the creators of Glop and Glam (G&G) has removed some of the more commonly included chemicals found in hair care products such as alcohol, formaldehyde and the increasingly controversial *parabens. Glop and Glam's natural and organic ingredients combine to work effectively in their appetizingly scented products. You won't get a mini, repackaged version of adult products, which is what sets the G&G products apart.
An impressive element of the Glop and Glam styling gels (outside of the focus on safe ingredients) is the fact that they actually work. The attractive packaging is a plus while the "sweets" themed fragrances have their pros and cons. The warning in the list of ingredients states:
"This product smells good enough to eat, but is intended for external use only".
However, toddlers aren't interested in the fine print when it comes to items that have a kid friendly look, and smell like familiar treats. Parents will need to take extra care to keep these products out of the reach of their young ones. Also, while the initial strength of the candied fragrances dissipates a bit, everyone may not take a liking to the general idea. These products will serve you well if you love hair that smells like edible treats, but if you can't seem to reconcile hair care products with the aroma of a chocolate bar, then you'll need to rethink your options.
Glop and Glam has six styling products which are gender specific, and although hair is hair, the gels are designed for different hair lengths and even styles such as spike molding.
Currently for sale online are:
Hair Glam Chocolate Cream
– Lightweight formula used for anti-frizz, moveable hold and shine.
Hair Glop Chocolate Controller
– For added shine and texture can be used for boys with medium to longer hair.
Glam Bubble Gum Glitter Gel
- Firm hold with a glittery shine (think cheerleading or dance competitions)
Hair Glop Watermelon Hard Candy Gel
- Strongest hold designed to define and control curls
Hair Glop Banana Spike Molding Putty
– Matte finish, firm hold, medium weight formula that can be used for boys with short to medium length hair.
Hair Glam Creamsicle Mist
– Leave in conditioner and detangler for all hair types.
Hair Glam Colored Hair Extensions
– Clip in hair coloring – Fun idea!
Of course, good hair care is not just kids! A great paraben-free, sulfate-free and cruelty-free hair care brand that adults can use is Ookisa. Their brand of shampoo and conditioner is definitely salon quality but made for home use.
Complete review
*Paraben, (including methylparaben, ethylparaben, propylparaben and butylparabe) is a preservative found in most personal hygiene products such as shampoo, lotions, shaving cream. It can be absorbed through the skin and while the Cosmetic Ingredient Review (CIR) have previously concluded its limited use to be safe and effective, other evaluations have called into question the safety of its effects (tumors, cancers) from long term use. Since parabens are so commonly used in multiple products, the combined amount is also a concern. The EPA is also conducting more studies, however many companies have removed paraben from its ingredients, choosing to error on the side of caution. The FDA (Food and Drug Administration) does not regulate (with limited exceptions) cosmetic ingredients.


Related Articles
Editor's Picks Articles
Top Ten Articles
Previous Features
Site Map





Content copyright © 2023 by Nina Guilbeau. All rights reserved.
This content was written by Nina Guilbeau. If you wish to use this content in any manner, you need written permission. Contact Nina Guilbeau for details.