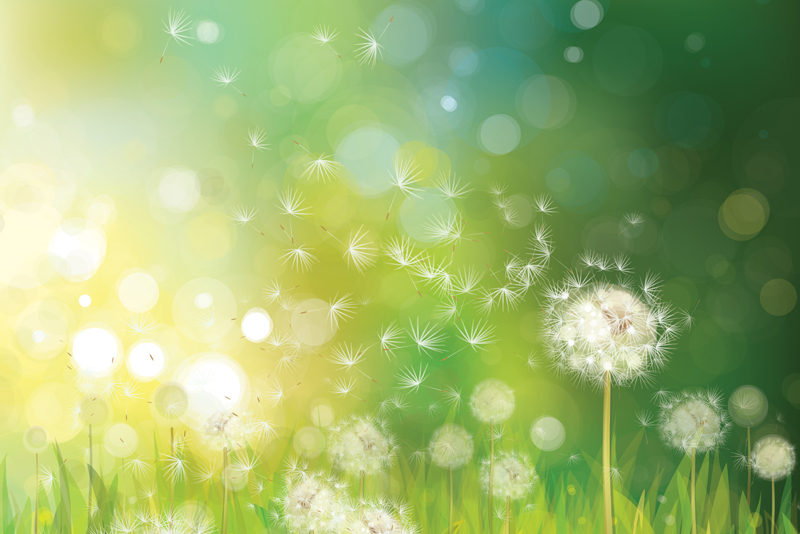 Summer is the perfect time to take the first steps toward better health by adding more exercise and improving your eating habits. Getting started now means you will lessen your chances of getting sick during cold season, and allergy sufferers will rebound more quickly from allergy attacks.

I'm not talking about working out for hours on end or going on a diet but rather gradually adding a little more exercise, and a few more fruits and veggies. It's basically about moderation and slowly incorporating change. The end result will be you will be healthier, stronger and less prone to illness.

Making permanent changes in your lifestyle is not something that occurs overnight. My husband used to think balanced eating was holding an apple fritter in each hand. He wondered why the scale didn't budge and his health didn't improve. Over time, he added more exercise and improved his eating habits to include more veggies and fruit, more whole grains and fewer processed foods, and had a corresponding improvement in his health and fitness.

Start by doing some easy walking and stretching. Just walking six miles total for the week can make an enormous improvement in how you feel.

To change your eating style, write down everything you eat and drink for one week in a food journal. Then, come back and reread this article to begin the process of changing your eating. Begin with small steps: drink more water; eat two more servings of veggies a week. Gradually, incorporate more of the following suggestions:

•Make veggies and fruit the centerpiece of your meals rather than meat and bread. Veggies/fruit should fill about 2/3's of your plate. They pack lots of nutrition, fiber, fill you up and keep you satisfied longer.
•Start reading food labels. These handy dandy guides tell you how many servings and calories are in the foods you are ingesting. Most Americans completely underestimate how much a serving is for common foods such as pasta, cereal, crackers, French fries, chips, etc.
•Read the ingredients in foods. Don't buy foods that have ingredients you cannot pronounce. Limit your saturated fat to less than four grams per serving and avoid all trans fat. Don't buy foods where high-fructose corn syrup, or other simple sugar, is more than four grams per serving, or one of the first ingredients. These simple sugars create highs and lows in blood sugar which put you in a cycle of craving more sugary foods.
•Avoid processed foods because they are often high in refined ingredients, salt, fat and sugar. These ingredients stimulate your brain to make you want more, more, more. It's the food industries' trick to sell you more of their products which increases their profits but also your waistline.
•Watch out for liquid calories. Soda, beer, blended coffee drinks all count when tallying up your total calories for the day.
•Eat foods with fiber, healthy fats (such as olive oil), whole-grain carbohydrates (brown rice, couscous, and oatmeal), lean protein, fruit and vegetables.
•Keep foods with you that help suppress cravings, like an apple, carrots and celery sticks, grapes, or low-fat, plain yogurt.
•Keep an on-going food log. You're less likely to eat something unhealthy if you have to write it down.
•Use nine-inch plates for meals. Smaller plates equal smaller portions.
•Realize it's okay to make mistakes. Just get yourself back on the right track as soon as possible.






Related Articles
Editor's Picks Articles
Top Ten Articles
Previous Features
Site Map





Content copyright © 2022 by Sheree Welshimer. All rights reserved.
This content was written by Sheree Welshimer. If you wish to use this content in any manner, you need written permission. Contact Sheree Welshimer for details.