Snippets, Tips and Tricks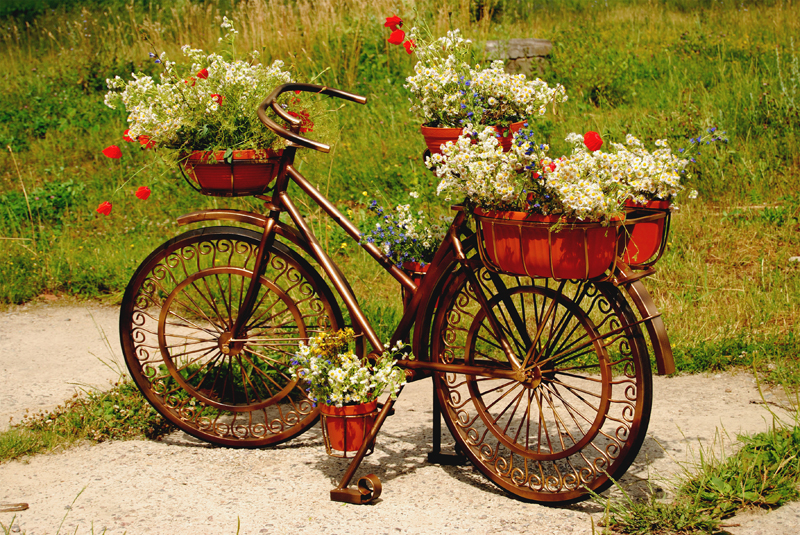 Sharing knowledge about how to get things done in a good, practical, smart, sensible, time-and-resource saving way is a good thing. Thank goodness that gardeners, since the year dot, have been doing just that – passing best practices down from generation to generation. It is much easier to tackle problems when there is a proven way of doing things right and doing the right things.

Gardeners share readily, plants, cuttings, how to tips and more! I really had a good time scouring several sources to gather a lot of information together for this series of articles and SNIPPETS, TIPS and TRICKS will be published often, look out for them, something in one of them may just suit you!

*… BROCOLLI: A teaspoon of sugar makes broccoli go down (that's for those who think it's medicine!) and anyway makes the vegetable more nutritious by increasing vitamin C and other naturally occurring health-promoting compounds in the plant. When watering your broccoli seedlings add a tablespoon of sugar to a bucket of water around once a month. I can't prove this but I do it just because and I have not lost any broccoli plants yet because I added the sugar.

*… SOIL LOSS from your containers: Besides covering your drainage holes with pre-cut bonsai-style gauze which can be expensive, there are other ways of keeping the soil in the pot while allowing the extra water to escape. You can use coffee filters, they last a long time and you could also use stiff tulle (netting material found at the fabric store) or cheese cloth or fly screening. I also use pot crocks or if I have to gravel at the bottom of the pot/container. There are other ways of filling up a container too which will not be too heavy to move around.

*… FOCUS PLANTS: Not all of these have big root systems but you may need to plant them into big(ger) pots or they would look out of proportion and silly in a smaller container. Use crushed plastic cool drink bottles covered with a thin layer of gravel then the soil to the depth that you need to stabilise the plant. An example of the type of plant I mean with a shallow root system but tall growth pattern is the Ponytail Palm (Nolina recurvata). They are low maintenance and very nice as focus plants (native to Mexico)

*… DAFFODILS are really pretty flowers but they secrete a poison into the water when you use them as a cut flower, so display them in a vase of their own or you may find that your lovely arrangements die sooner than they should.

*… RE-USING CONTAINERS: Any container can be used to start off a pot or kitchen garden and plastic is a favourite especially for seeding and waiting for small plantlets to establish themselves. Smaller plastic containers (like old yoghurt or butter tubs and such) are useful to use because they cost nothing, it's easy to make drainage holes, they are suitable and easy to move about for weather-related reasons and are sturdy enough for the fact that they are temporary homes for seeds and seedlings. There is usually a new one available (as you consume your healthy yoghurt daily) so while there is no real need to re-use an old one you may as well. Just keep a few to replace used up and cracked oldies, but recycle the rest. Make sure you use only clean containers for new plantings … remove all old plant material and soil, wash them carefully then soak them in a 2 to 5 mix of bleach or white distilled vinegar for about 30 minutes. This last step will ensure no carry over of germs and bacteria and such from previous plants.

*… PLANNING and LAYOUT: Remember that when it comes to planning your container garden every 'room' has 8 corners. This is what they say in decorating circles. So, when using this idea to plan your container garden, it's not only pots and position and placement you need to consider. Look up and down and sideways and backwards and forwards and I guess middlewoods too. Can you use shelves for spilling vines? What about wall art, hanging pots, plaques, vertical garden planting, trellises, screens, tree pots in a row for privacy and wind breaks. There is much to think about. 'Outside rooms' are an extension of your home and should be planned with as much care as any other room inside your house. Thing is, often we ignore these fundamentals and just go higgledy-piggledy anything goes. If this is the look you want to achieve, well and good, but even higgledy needs planning help.

*… CYCLAMEN are very beautiful plants with their striking colour flowers and dark green leaves. They have a dramatic impact in any container garden but will cause illness if accidentally eaten, so keep them away from pets and warn children.

*… MULCHING around your container plants will cut down on weeding. Do not put the mulch right up around the stem of the plant; take it up to about two inches away. This will stop the mulch from becoming a water catchment area which could damage your plant stem or even kill off your plant.

What do you want your container garden to do?

................................................................................

CASUAL VISITOR … and just browsing? Why not sign up to the Container Garden newsletter? It won't matter what space or how many pots you have or even how much time you have to spend in your container garden; what will matter is that you get our reminders and good advice and ideas all in one interesting article.


You Should Also Read:
30 Tips for Container Gardeners
Planning your Container Garden
Plants for Bathrooms


Related Articles
Editor's Picks Articles
Top Ten Articles
Previous Features
Site Map





Content copyright © 2023 by Lestie Mulholland. All rights reserved.
This content was written by Lestie Mulholland. If you wish to use this content in any manner, you need written permission. Contact Lestie Mulholland for details.