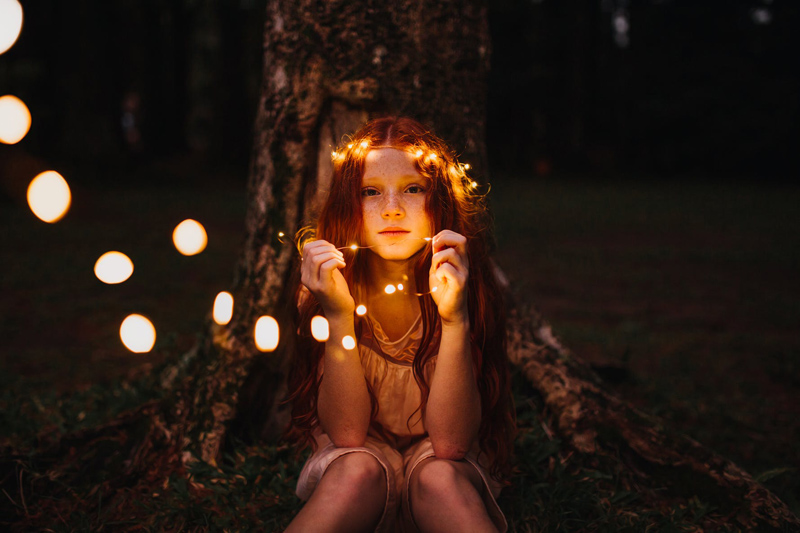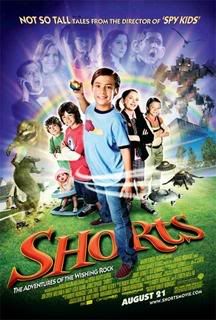 From Warner Bros. Pictures and the director of "Spy Kids," Robert Rodriguez brings to you a magical fantasy adventure in a series of shorts, where wishes that are sometimes wonderful, often horrible, but always out-of-control, actually come to life.

Toe Thompson, an eleven-year-old, is the official prey for the bullies of the suburban community of Black Falls. His parents like everyone else's parents, work for Black Box Industries, the makers of the do-it-all gadget that seems to be taking over the country. Toe already believes that his neighborhood is a bit weird. But, when a freakish storm hits and a mysterious Rainbow Rock that falls from the sky begins granting the wishes of anyone who finds it, his neighborhood goes slightly beyond weird. And, as the Rainbow Rock finds it way from kid to kid and parent to parent, the wishes being granted turn the Black Falls community totally upside down and wilder than anyone ever imagined with everything from tiny aliens to giant boogers appearing in what was an all-too-generic neighborhood.

Written and directed by Rodriguez, the film is produced by Rodriguez and Elizabeth Avellan, with Dan Lin, Hunt Lowru, Mohammed Khalaf and Edward Borgerding serving as executive producers. Rodriguez also serves as his own director of photography, editor, visual effects supervisor and composer on the film.

"Shorts" stars Jon Cryer as Dad Thompson; William H. Macy as Dr. Noseworthy; Leslie Mann as Mom Thompson; James Spader as Mr. Black; Jimmy Bennett as Toe Thompson; Kat Dennings as Stacy Thompson; Trevor Gagnon as Loogie; Devon Gearhart as Cole Black; Leo Howard as Laser; Rebel Rodriguez as Lug; Jake Short as Nose Noseworthy; and Jolie Vanier as Helvetica Black.

Join the SHORTS Movie Challenge!

Here's how it works:
From August 12 - 24th, there will be 25 questions posted, two each day and the challenge question, about the SHORTS movie. The first person to answer the both questions correctly wins the questions of the day.

Prizes:
The person with the most correct answers after the final question on August 24th will win the GRAND PRIZE PACKAGE, valued at $109.50.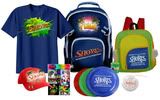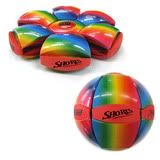 But wait! There's more. Two 1st place prizes will also be given away, valued at $86.50.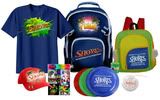 Contest Rules:

This contest is open to anyone living in the US or UK who is aged 18 or older. Only posts that are unedited will be accepted as answers. Prize will be shipped to the winner at no cost to the winner. For contest rules, please visit https://www.bellaonline.com/misc/sweeps/rules.asp. The following additional rules apply.

RELEASE AND INDEMNIFICATION:

BY ENTERING THE SWEEPSTAKES, ENTRANTS RELEASE AND HOLD HARMLESS WARNER BROS. ENTERTAINMENT INC. AND EACH OF ITS RESPECTIVE PARENTS, DIVISIONS, AFILIATES, SUBSIDIARIES, AGENTS AND ADVERTISING AGENCIES (COLLECTIVELY, "WBEI") FROM AND AGAINST ANY AND ALL LOSSES, DAMAGES, RIGHTS, CLAIMS, AND ACTIONS OF ANY KIND ARISING IN WHOLE OR IN PART, DIRECTLY OR INDIRECTLY, FROM THE SWEEPSTAKES OR PARTICIPATION IN ANY SWEEPSTAKES-RELATED ACTIVITY (INCLUDING WITHOUT LIMITATION THE REMOVAL FROM THESITE OF, OR DISCONTINUATION OF ACCESS TO, ANY MATERIALS), OR RESULTING DIRECTLY OR INDIRECTLY, FROM ACCEPTANCE, POSSESSION, USE, OR MISUSE OF ANY PRIZE AWARDED IN CONNECTION WITH THE SWEEPSTAKES, INCLUDING WITHOUT LIMITATION PERSONAL INJURY, DEATH, AND/OR PROPERTY DAMAGE, AS WELL AS CLAIMS BASED ON PUBLICITY RIGHTS, DEFAMATION, AND/OR INVASION OF PRIVACY.

LIMITATION OF LIABILITY:

IN NO EVENT WILL THE WBEI BE RESPONSIBLE OR LIABLE FOR ANY DAMAGES OR LOSSES OF ANY KIND, INCLUDING WITHOUT LIMITATION DIRECT, INDIRECT, INCIDENTAL, CONSEQUENTIAL, OR PUNITIVE DAMAGES, ARISING OUT OF ANY ACCESS TO AND/OR USE OF THE SWEEPSTAKES SITE, THE DOWNLOADING FROM AND/OR PRINTING MATERIAL DOWNLOADED FROM THE SWEEPSTAKES SITE, THE REMOVAL FROM THE SWEEPSTAKES SITE OF, OR DISCONTINUATION OF ACCESS TO, ANY MATERIALS, OR THE ACCEPTANCE, POSSESSION, USE, OR MISUSE OF, OR ANY HARM RESULTING FROM THE ACCEPTANCE, POSSESSION, USE OR MISUSE OF, OR PARTICIPATION IN, ANY PRIZE AWARDED IN CONNECTION WITH THE SWEEPSTAKES. WITHOUT LIMITING THE FOREGOING, THE SWEEPSTAKES, ALL PRIZES, AND ALL MATERIALS PROVIDED ON OR THROUGH THE SITE ARE PROVIDED "AS IS" WITHOUT WARRANTY OF ANY KIND, EITHER EXPRESS OR IMPLIED, INCLUDING WITHOUT LIMITATION THE IMPLIED WARRANTIES OF MERCHANTABILITY, FITNESS FOR A PARTICULAR PURPOSE, AND NON-INFRINGEMENT.



You Should Also Read:
SHORTS: Official Website
Join the SHORTS Movie Challenge!!
Be the first to know! Receive exclusive Warner Bros. Movie News Updates!


Related Articles
Editor's Picks Articles
Top Ten Articles
Previous Features
Site Map





Content copyright © 2022 by Cathy Spearmon. All rights reserved.
This content was written by Cathy Spearmon. If you wish to use this content in any manner, you need written permission. Contact Cathy Spearmon for details.