Sharing, Gratitude and the Number One Offender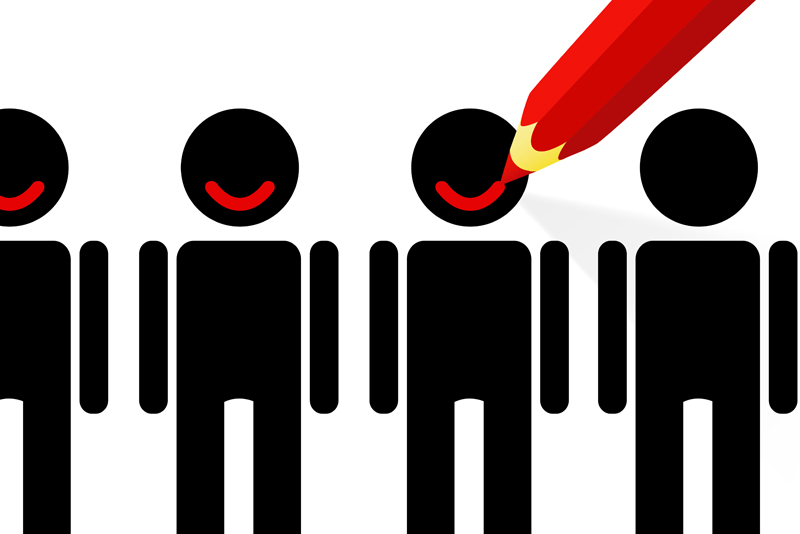 There are many men and women in recovery who share that they make a gratitude list every day. Honestly, I am not one of them. That is not to say that making a daily list isn't admirable. It is and if I made one more often I wouldn't find myself floundering in my own ego and self pity. I hate when I have feelings that make me feel less than. But the reality is that there are times that I do and I know that as much as I don't want to, it behooves me to share what I am feeling at a meeting.

I try not to write about my own personal experiences but I am hoping that to share this would help some of you not only open up and share with others but to refocus on gratitude. Sharing led me not only to be grateful for what I knew I had but to be grateful for what I didn't know I had! It was also key in uncovering the root of my misery.

This actually was a series of events that kind of snowballed putting me into an extremely emotional state. I let an issue work my monkey mind and forgot that my Higher Power was there waiting for me to turn it over. I didn't. The issue itself isn't important because it was resolved but not for lack of worry and angst on my part. Not to mention the problem I had turned out to be my fault.

At the same time I was told a medical procedure that I had a few weeks ago that was approved by my insurance company wasn't totally covered. The biggest part wasn't covered. Not only was I angry but there was no way I was going to be able to pay the amount I was told I owed. I called the insurance company more than once and the doctor more than once. I think I cried in between calls. And I still don't know what the result will be. Once again, Step Three.

Now this is the part that really did me in and where my ego, self-pity and total addict self took over. My daughter convinced me to go on Face Book because it is an easy way to stay in touch with family and friends. Great idea! And so I found a few friends that I hadn't heard from or seen in more years than I will mention. Their successes were more than I could handle and instead of being happy for them, I saw only envy, my lack of successes, and that this was the price of being an alcoholic.

I was so into myself that I cried for the 45 minutes it took me to visit my two sponsees at the sober living facility. Poor me and here I am going to visit two women who have virtually nothing. Of course I felt better when I was with them but as soon as I got back into my car….WAH! WAH!

The following day I was very anxious to attend one of my favorite women's meetings because I thought I should share what had been going on with me even though I knew I might sound like a selfish brat. When I walked into the meeting there were quite a few women I did not know or didn't know very well. I was immediately feeling weepy because I didn't know if I could share with new faces in the room. Why? Fear. Fear that I wouldn't look good; that anyone who did not know me would think I was one of those "look-at-me-I-am-so-sad-please-feel-sorry-for-me" women.

I did share and I did cry and at the end of the meeting I felt supported by those women who did know me and those who didn't know me could think whatever they wished. One woman, not new to the meeting but one I didn't know very well, gave me her phone number. "If you want to have coffee or you want to talk. It's up to you", she said. The next day I felt better, called her and we made a plan to have coffee.

By the time we met, which was a few days after the meeting, I felt better about all of the things that had made me so emotional. And so when we talked together I began to see myself with more and more clarity. By the time I got home that day, I knew exactly my problem: a resentment! All of these emotional feelings, feeling less than, feeling like a failure, low self-esteem, self-pity…all of these went back to a resentment I have had for months. "Resentment is the number one offender. It destroys more alcoholics than anything else." (Big Book of Alcoholics Anonymous, p. 64) I had no clue how this resentment was chipping away at my entire being, little by little!

Now I have had resentments along the line during sobriety but none that impacted me as this one. I understand completely how dangerous a resentment is and how it can easily tear at you emotionally and spiritually. I understand now why all of these now petty emotional feelings were impossible to turn over to my Higher Power. Amazing how much we think we know about ourselves and then, as we have heard before, "more will be revealed".

The lesson I would like to leave you with or should I say, my purpose in telling you this is to encourage you to share what you are feeling or going through with someone either in a meeting or personally. This is especially true if you are trying to turn it over through prayer and meditation and you seem to be at an impasse. Make a gratitude list at least occasionally. I waited until a friend graciously made mine for me. Actually, that is not a bad idea (occasionally) because someone else will see what you cannot. And last beware of resentments. They are all the Big Book says they are and like alcohol, they can be cunning and powerful!

I'm still working on my "big one" and I think it will take some time. But it is now out there for me to look at and it is time to do whatever it takes to turn it over. I'm starting with willingness and doing whatever I can to ease my way back into the sunlight of the Spirit!

Namaste'. May you walk your journey in peace and harmony.

You Should Also Read:
Resentments


Related Articles
Editor's Picks Articles
Top Ten Articles
Previous Features
Site Map





Content copyright © 2022 by Kathy L.. All rights reserved.
This content was written by Kathy L.. If you wish to use this content in any manner, you need written permission. Contact Kathy L. for details.