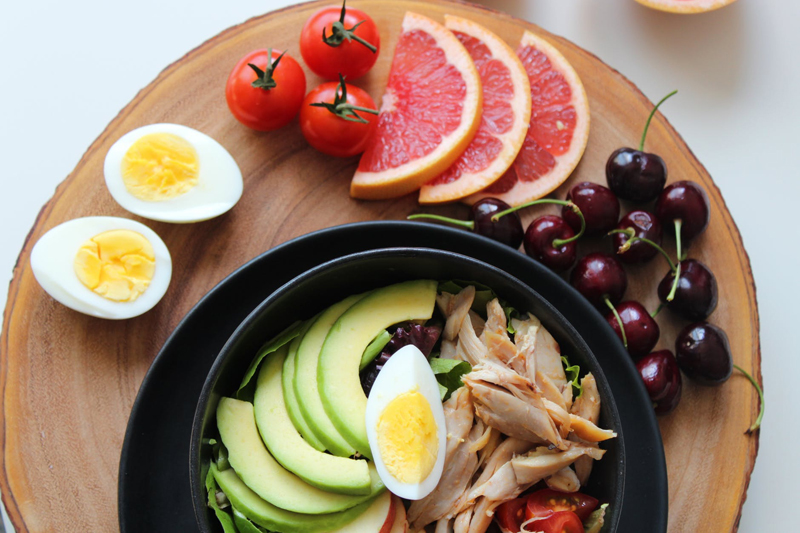 It's the most basic information that every healthy eater wants to know. How much can they eat each day and not risk gaining extra weight? Here's how to figure that out.
First, the reason that low carb diets recommend you start around 20g per day is that this is PLENTY for you to eat healthy veggies in large amounts - but is still pretty much guaranteed that you will lose weight. If you haven't read up yet on the first 2 weeks - including full lists of low-carb and zero-carb food, use the link at the bottom of this article to get started.
Once you get past those first two weeks, though, you begin moving up from 20g a day. Logic dictates that if you stayed at 20g a day you'd keep losing weight - but many people want to have the flexibility of eating more carbs to add in a variety of foods. Logic also dictates that if you ate unlimited carbs every day, you would gain a lot of weight. Carbs are sugars and starches. If all you ate all day long was chocolate cake and ice cream, you'd look like a blimp in no time flat (and you'd have incredibly nasty nutritional deficiencies). So somewhere in the middle is a healthy middle ground.
Some people think there is a single magic number that should work for every human. That isn't true. If you are a 120 pound, 5'0" female who sits at home all day watching TV, you are going to need less "energy" to sustain your body than if you are a 6'2", 250 pound male who is out working as a gardener every day. It's simple body metabolism. So what you need to do is determine what YOUR body - given its current shape, size and activity level, needs to sustain itself.
Note that you don't want to STARVE yourself - if you did, your body would think a famine was going on and cling tightly to any fat you had. That would be counter-productive if your aim was to lose weight! You have to eat healthily and regularly, so your body knows it has ample nutrition. Then, and only then, will it allow fat to be burned.
So here's the story. After you finish with induction, you are used to eating 20g a day. You realize just how many healthy vegetables can be included in that. Now, each week, you increase your carb count by 5g if you wish. For the first few weeks you will continue to lose weight, because most adults burn far more than 20g a day. However, at some point your weight loss will slow. Let's say for you that happens around 60g. Let's say that the week you move up to 65g, you don't lose weight at all.
Now you know that for your activity level, shape and size, that your body burns 65g a day. You can stay at 65g a day and maintain your weight - or you can drop down a bit and your body will lose weight each week. You could also increase your daily activity levels - going for walks or doing yard work - and lose the weight. It's all a matter of your body burning up what you consume.
Lisa Shea's Library of Low Carb Books
You Should Also Read:
First 2 Weeks
Low Carb Basics


Related Articles
Editor's Picks Articles
Top Ten Articles
Previous Features
Site Map



Follow @LisaLowCarb
Tweet





Content copyright © 2023 by Lisa Shea. All rights reserved.
This content was written by Lisa Shea. If you wish to use this content in any manner, you need written permission. Contact Lisa Shea for details.