Save Space, Stress, and Time with a Digital Diet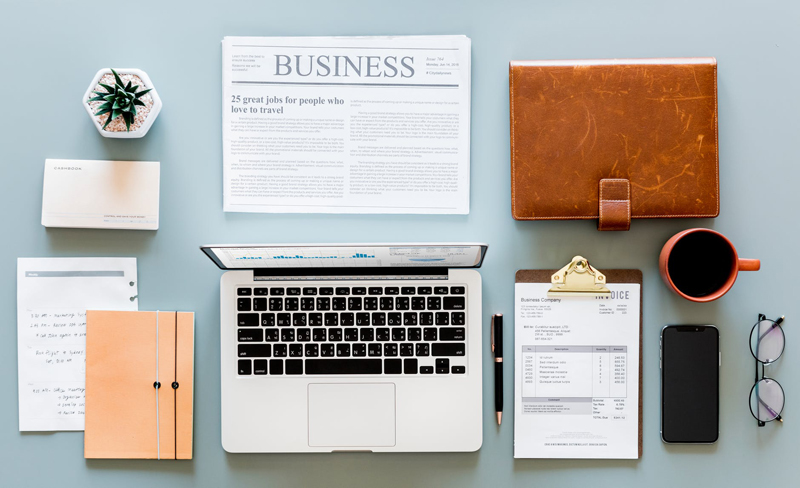 We all know the feeling: you buy a fancy drawer and shelving system, and two weeks later it's bursting with paper records, photos, cards, pads of paper, and old bills. Somehow no matter how much extra storage space you add, it always seems to fill up before you can run out to the Container Store for more.
If you live in a small space, accumulating clutter can turn into a real nightmare. It undoubtedly makes your home look smaller and messier and will take away from any "look" you're trying to create (forget about minimalism!). On the practical side, this stuff gets in your way, stresses you out, and leaves no space for the things you really want and need. And don't even think about moving: packing will take about three times longer than you thought and once you get to your new home you'll realize half of the stuff you brought over is practically useless...
So is there any way to turn back the tide? What if your house could look as tidy and stylish as when you first moved in, giving you extra space for things you've always wanted, like a craft table for the kids, or a plush chair to lounge in while you read? What would you do with an extra 10 square feet of space...and a pristine desktop?
Fortunately, a cornucopia of simple new web services--many of them free--has arrived to help you handle all of your records and papers digitally. Sweep it all up onto the web, and never worry about running out of space again.
You'll also discover all kinds of added benefits to going on a "digital diet." Just like a normal diet, switching to digital documents can make you faster and nimbler: search it all with a few keystrokes--no need to dig through mountains of papers looking for those old notes. You'll also feel more flexible: if you ever need to move you'll have a lot less to worry about. Whether you're relocating next door or across the world, things like your photos, music, notes, planners, and recipes will come with you; all you need to bring is your password. Putting your stuff online means it's easy to share your calendar, budget, shopping list, and photos with your family (even the grandparents across the country) in a couple clicks.
Here are a few ideas for getting started on your "digital diet":


Replace the kitchen calendar with an online calendar that is shared with your family


Square footage saved: 2 (on the wall or fridge)

Service and cost: Google Calendar (see Related Links below), free

Extra benefit: Seeing your entire family's shared schedules online makes it much easier to plan ahead. And text message reminders for appointments can be life-savers.




Turn those shoe boxes full of old photos into digital pictures


Square footage saved: 3

Service and cost: ScanMyPhotos.com ($50 for 1000 scans) or DigMyPics.com ($0.16 to $0.45 per photo)

Extra benefit: Easily share digital photos with friends and family via email or the web. Services like Picasa (cost: free) can even organize your photos by who is in them.




Create an online recipe book with your favorite kid-tested recipes and toss the dozens of books and hundreds of magazine pages you've been saving over the years


Square footage saved: 1

Service and cost: Google Docs or Goodhousekeeping.com (both free)

Extra benefit: You can easily share your recipes with your friends and family for feedback and ideas. Chances are your mom will have some good tips on how to make your signature dish even better!




Keep your meeting notes, to do lists, family budget, and grocery list in online documents and spreadsheets


Square footage saved: 3

Service and cost: Google Docs, free

Extra benefit: Access documents from any computer or your mobile phone, and share them easily with spouse, family, and business associates




Instead of letting your CDs gather dust, try online music services


Square footage saved: 2

Service and cost: upload your CD's to your computer (free), download songs for about $1 (iTunes, Amazon.com), or listen online for free with Pandora

Extra benefit: Enter a few songs or artists that you like, and Pandora will find more music to play, based on your tastes. It's the most fun way to discover new music.




Set up online bill pay instead of filling your mailbox and kitchen table with paper bills


Square footage saved: 1

Service and cost: Free (they may even give you a few dollars back as you're saving them money)

Extra benefit: You get to save some trees! Many sites also let you set up automatic payments, so you'll never get charged late fees again



As with any diet, incorporating even one or two of these changes can have healthy benefits--for your space, your sanity, and your schedule. Give a few of these tips a spin and enjoy less clutter, more time, and easier access to the things and information that really matter to you.
You Should Also Read:
Google Calendar
Picasa
Google Docs


Related Articles
Editor's Picks Articles
Top Ten Articles
Previous Features
Site Map





Content copyright © 2022 by Victoria Katsarou and Sara Jew-Iim. All rights reserved.
This content was written by Victoria Katsarou and Sara Jew-Iim. If you wish to use this content in any manner, you need written permission. Contact Kelly Jayne McCann for details.