Scorekeeping an Error in Softball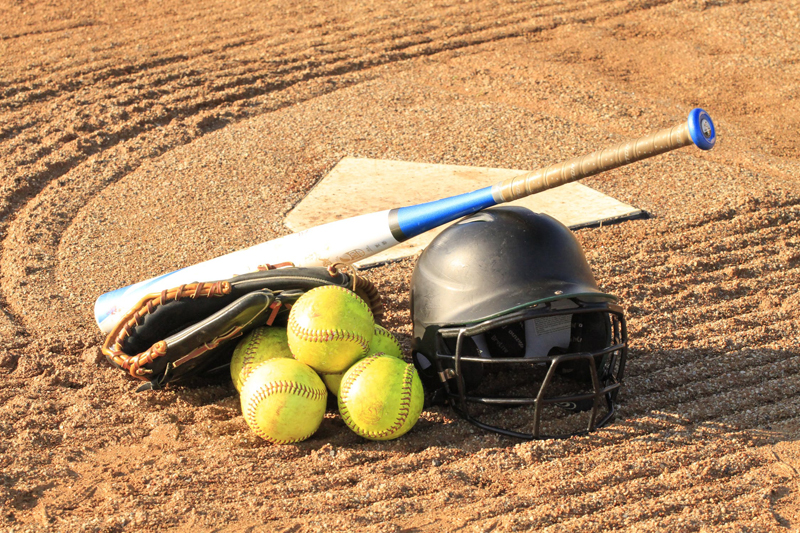 Scorekeeping an error can cause the scorekeeper more grief than just about anything else she does. Parents can get very…uh…emotional, demonstrative, and/or grumbly if they think their little Suzie got a base hit but you judged it to be an error. Be prepared to stick to your guns! Not literally, of course, unless you are actually packing -- then maybe there will be less arguing…
First, we will look at what the ASA rule book says about errors. Rule 11, Section 6 says
Errors are recorded:

a. For each player who commits a misplay which prolongs the turn at bat of the batter or extends the existence of the runner.

b. For the fielder who fails to touch a base after receiving a thrown ball to retire a runner on a force out, or when a runner is compelled to return to a base, and the thrown ball could have been caught by the fielder with ordinary effort.

c. For the catcher if the batter is awarded first base because of catcher's obstruction.

d. For the fielder who fails to complete a double play because of a dropped ball.

e. For a fielder if a runner advances a base because of that fielder's failure to catch, stop, or try to stop a ball accurately thrown to a base, provided there was an occasion to throw. When more than one player could receive the throw, the scorer must determine which player should receive the error.
Subparagraphs "b", "c", and "d" are pretty straightforward, so we will focus on subparagraphs "a" and "e".
For subparagraph "a", the answer for "what constitutes an error?" boils down to what "misplay" means. Unfortunately, the rule book does not provide clarification, so we are on our own. I use this decision tree to make the determination on whether the ball was "misplayed" or not with the following clarifications:
I do not consider a ball that is "misjudged" to be the same as a ball that is "misplayed". An example would be where an outfielder misjudges a ball, say by coming in a couple of steps when the ball is hit over her head. My reasoning is that I am not 100% sure that the player could have made a play on the ball even if she had read it right, so I err on the side of granting a base hit.
I define a "bad bounce" as one that takes a noticeable, wicked bounce to which the player cannot react.
The reason I say "reasonable effort by that player" instead of a "reasonable effort by an average player" is that not all players are above average, particularly when it comes to speed. Why penalize a fielder just because she is slow of foot and for no other reason?
When in doubt, I will generally grant the hitter a base hit.
Subparagraph "e" can be a little confusing, and is best explained with an example: The base runner on first attempts to steal second base. The catcher cleanly catches the pitch, and makes a good throw to second to throw the base stealer out. However, neither the shortstop nor the second baseman remembers to cover the base, so the ball goes out to center field. Instead of giving the catcher the error on the play, the error would go against either the shortstop or the second baseman (usually whichever one was closest to the base when the throw got there).
Finally, here are some examples of what an error is not:
-- A ball hit to a fielder who fields the ball cleanly and makes an accurate throw to first, but the batter beats the throw. This is a base hit.
-- A ball hit to a fielder who fields the ball cleanly and holds the ball to prevent a runner (say, from third base) from advancing. This is a fielder's choice.
-- A ball hit to a fielder who fields the ball cleanly but does not throw because she knows that the runner will reach first before the throw can get there. This is a base hit.
-- A bunt that stays fair and the fielders around it do not pick it up hoping it will go foul. This is a base hit.
Always keep in mind that keeping a score book that accurately portrays what happens on the field is what the coach wants, and that the scorekeeper works for the coach, not the other parents. Ultimately, it is the scorekeeper's call and as long as she uses her judgment and are consistent from play to play and game to game, she will serve her coach well.
BellaOnline Softball Subject List:
Coach´s Box
,
Health & Medical
,
History of Softball
,
International Softball
,
Organizations
,
Parents
,
Professional Softball
,
Reviews
,
Rules & Regulations
,
Scorekeeping
,
Stats & Analysis
,
Travel Ball
This site needs an editor - click to learn more!

You Should Also Read:
Softball Scorebook Abbreviations
Scorekeeping an Infield Hit
Scorekeeping an Outfield Hit




Related Articles
Editor's Picks Articles
Top Ten Articles
Previous Features
Site Map





Content copyright © 2022 by Don McKay. All rights reserved.
This content was written by Don McKay. If you wish to use this content in any manner, you need written permission. Contact BellaOnline Administration for details.