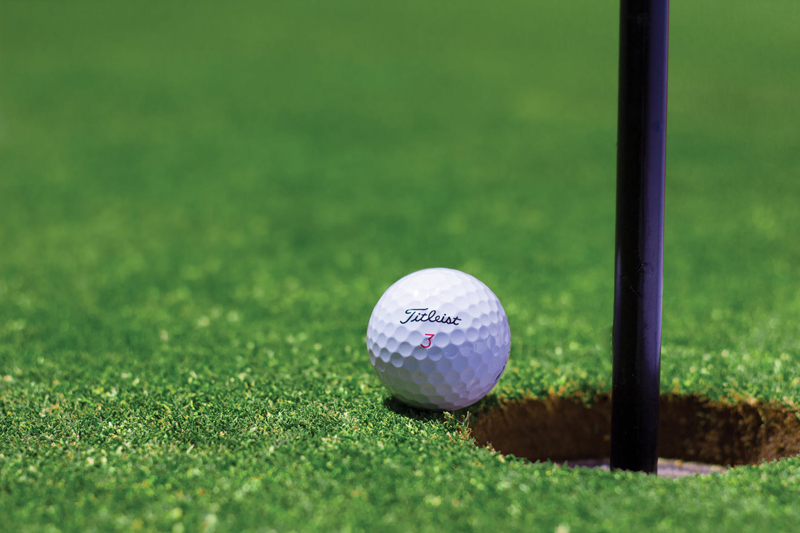 I received an email from Sweet Spot Golf Clubs and was introduced to a new line of golf clubs for women. Their web site was very interesting so check it out at www.sweetspotgolfclubs.net. The home page shows a colorful set of clubs with chevron designs in bright colors. There is a small diamond design on top that is meant to be the sweet spot of the golf club. You will find useful information about the Sweet Spot Golf Club on this web site.
This web site is very interesting and funny if you check our About Us it is a good read about their idea of golf and their product. I thought it funny when they said all the new golf equipment that is coming out all black as when Henry Ford said, "You can have any color you want as long as it is black". Well I remember Henry Ford and all those Model "A" Fords a great invention and look at us now. Well, Sweet Spot had enough of black and said let's bring in color to the tops of those golf clubs and so they did, from Scratch Red, Ript Blue, Earl Grey, Krushd Grape. Even colors to match your favorite football or baseball team these will be available next year. Very inventive so how does the club work as that will tell the tale of Sweet Spot golf clubs.
Brian Allman from Sweet Spot Golf was the person who contacted me on my bellaonline.com web site saying he had read some of my reviews. He wanted to introduce me to his line of Women's golf clubs and also that they are sponsors of the National Breast Cancer. He later told me that they have a set of Pink golf clubs on their line and sent me some of their publicity and their web site of a colorful line of golf clubs.
I told him I could write a review about his web site but not about the clubs if I had not used them. Later he said that he would send me two clubs to try out. I was very surprised about that, I have had other companies send me things but not as much as two golf clubs. Well the two clubs came, a #4 Hybrid and a Putter, they are from the Pink line for Breast Cancer and they are in bright pink.
I have now tested the clubs and have had some of my friends try them to give me their opinion. I have used them on several 18 hole rounds and have used the putter at all times so can give an honest opinion on how they work. I was amazed at how heavy the putter felt, it was so much larger than the putter I use which is over 50 years old. They put a small pink sweet spot diamond on the head where you want to line up your putt. You have to stay focused on that small diamond and the small red dash mark to line up the putts. The grip is a Winn AVS in black and pink with a square shape that is soft and comfortable with a pink ribbon design. The last time I used the putter my friends were amazed at how many times I holed out the ball or stopped near the hole. It does putt true and straight and they all want to use it sometime on one of their golf rounds. They could not believe how straight the putts were. I mentioned to them that there are two screws of weights on each side of the putter head as Brian said it is to keep the putter from twisting in your hands while putting. Makes lots of sense and they were all very intrigues and even asked how much they were. I told them I would get back to them on that, the web site says $l29.00.
Peggy trying out the putter
I took the #4 Hybrid to the driving range for several practice sessions. I have three other hybrid clubs and use them all the time but did not have #4, so was pleased to try this club. The head is much smaller than the putter head and has a 22 degree loft I found I liked this club a lot. It had a good feel and good lift to the ball when hit. It did help me over several of our creeks going for the green. On all three of these holes you have to hit a high shot to clear the creek and on one the green is right above the creek so it needs to get high and drop unto the green. The other Sweet Spot Hybrids clubs are the #3 at 19 degree loft and the #4 at 25 degree loft. The #4 has a black Alpha Tour Lite graphite shaft with a soft pink and black grip with the pink ribbon design. The last time I used this hybrid I used it on every fairway shot even if I would have used another club just to see how it responded. One of our most difficult holes has the creek just below the green, my ball rolled down into the creek bed, but since our drought the creek bed is mostly limestone rock. My ball was lying open where some silt had washed over the rock so I used the #4 hybrid and it popped right up over the green onto the bank behind. It was a bogie hole but I thought the hybrid responded very well. These hybrid clubs sell for $139.00
Barbara on the driving range
I wish to thank Brian Allman for sending me these two clubs to try out. They are causing some talk amongst the gals as they have watched me play with them. I will lend them out so as many who want to try them can see if these clubs work for them. Keep tuned as I will keep you posted on how the Sweet Spot Golf Clubs are working.
You Should Also Read:
sweet spot golf clubs


Related Articles
Editor's Picks Articles
Top Ten Articles
Previous Features
Site Map





Content copyright © 2023 by Letta Meinen. All rights reserved.
This content was written by Letta Meinen. If you wish to use this content in any manner, you need written permission. Contact Sandy Eggers for details.