Buying Orchids on the Internet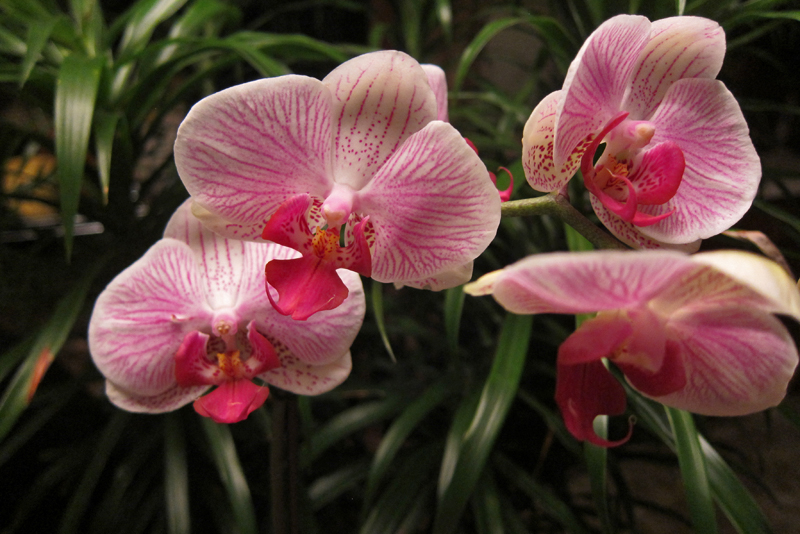 For most people, buying orchids from reputable dealers on the internet is probably the best way to purchase quality orchids. Most of us do not live close to a vendor who specializes in orchids and has a large enough selection to find all the plants we want, especially if you are interested in species.

There are many very good and well established vendors on the web who provide excellent plants at reasonable prices. You might want to consider ordering plants with one or two other people if possible to share the shipping costs since this is a good part of the cost of purchasing this way. Check the pricing on plants of the same size from other vendors to be sure that you are paying middle-of-the-road prices. Remember that blooming or plants in spike get premium prices wherever you get them. Plants that have never bloomed will be less than those that have already bloomed.

Here are some terms you will need to know: Seedling, means a plant that is 3-5 years from blooming. NBS (Near Blooming Size) is generally one year from blooming. BS (Blooming Size) usually indicates a plant that should bloom in the next blooming season. Check out the definitions on the website or inquire using the "Contact Us" feature.

Be aware if the time of year that you are ordering. In the south of the United States it is extremely hot to either ship or receive plants in the middle of the summer. In the northern parts of the country, shipping during freezing weather is difficult. Try to coordinate the temperatures in both areas so that the plants will not be unduly stressed by extreme temperatures.

There are several things you will want to consider when looking at plants on the web.

How long has the vendor been in business? A vendor who has been serving customers for a long time has the advantage of good stock as well as a good reputation, or they would not stay in business.

Get recommendations from your orchid growing friends. You will get a good idea of the quality of the plants, how well they were packed and shipped as well as the cost of shipping by talking to others who have used the vendor.

Consider a vendor who is in the same type of climate as you are. A vendor whose plants thrive in the local conditions will give you a better chance of keeping the plants alive. This is not always a requirement, but if you have a choice of a vendor in your part of the country versus one much colder or warmer than yours think about it carefully.

You Should Also Read:
Beginner Orchid Supplies
Orchid Windowsill Gardening
Exhibit your orchids in the home


Related Articles
Editor's Picks Articles
Top Ten Articles
Previous Features
Site Map





Content copyright © 2022 by Susan Taylor. All rights reserved.
This content was written by Susan Taylor. If you wish to use this content in any manner, you need written permission. Contact Anu Dharmani for details.