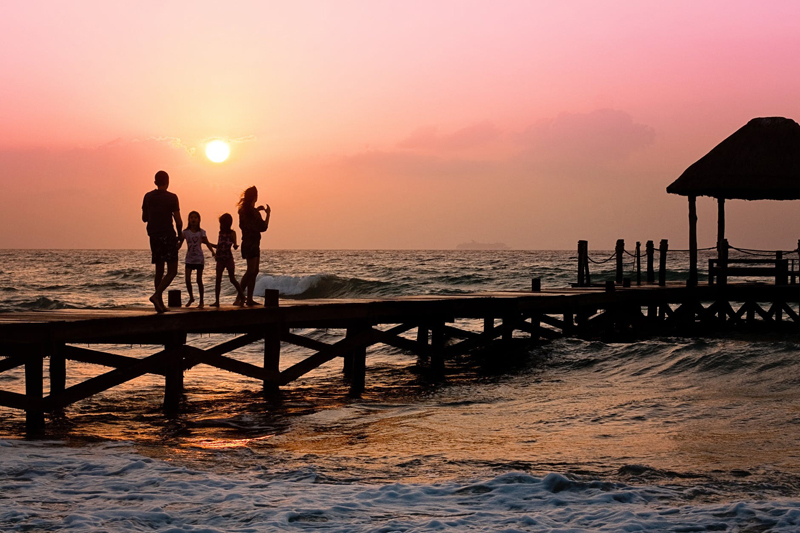 Young girls, raised on Anne of Green Gables and Babysitters Club, often have unrealistic expectations for friendships. These books can cause girls to feel that they ought have what was once known as a "bosom buddy," that special, deep friendship that will last for eternity and perhaps even exclude all others. The challenge arises when a girl simply cannot find that kind of friend. Many girls choose to blame themselves, believing that something is wrong with them. They believe they aren't smart enough, pretty enough, popular enough or that they lack whatever other attributes they feel they need to attract a perfect best friend. This is a special challenge for preteen girls, who are too old to choose a friend because she happens to be in the same Primary class, live next door, or be the daughter of her mother's best friend. They are looking for someone just like them, someone who will understand their every longing and fear, and who will think they are perfect and wonderful.
For parents, having a child who does not have a best friend is a special challenge. Parents often judge themselves by their children's popularity. As a result, they may make the problem worse by pushing the child to choose a best friend. On the other hand, a parent may sympathize with the lonely child, but not know how to help.
To some extent, this is a problem a preteen must deal with herself. We can't go out and choose a best friend for her. We can, however, help her think about how she will view the problem and also show her how to work towards the day she finds a best friend.
A girl needs to understand that not having a best friend is not necessarily a judgment about who she is. Not every wonderful young woman has a best friend. If she is doing everything she can do to be a good and caring person, she is a good and caring person. Having a best friend does not make that true or not true. She must learn to evaluate herself alone, and not always in the context
of how she is viewed by others. Help her to understand that she doesn't have a best friend yet simply because she hasn't found someone who is just right for the friendship she seeks.
This is especially true for girls who are in some way outside the norm. Girls who are intellectual, focused, moral or challenged may find it difficult to find a kindred spirit. Often girls who can't bring themselves to care deeply about clothes, make-up, hair and music find that conversation with others is limited. Girls who like talking about deep subjects may find their choice of conversationalists narrow. Girls who are shy may not be able to show compatible girls that they are compatible.
There is a temptation for girls to reach out to the first available friend, settling instead of choosing. Ezra Taft Benson said, "Have good associates or don't associate at all. Be careful in the selection of your friends. If in the presence of certain persons you are lifted to nobler heights, you are in good company. But if your friends or associates encourage base thoughts, then you had best leave them." (Ezra Taft Benson, God, Family, Country: Our Three Great Loyalties, Salt Lake City: Deseret Book Co., 1974, p. 241.) Encourage girls to wait for the right friends. This does not mean they can't have friends who have a different religion; it just means that their friends should honor their standards. It also does not mean they have to wait for a perfect friend, only that they need to wait for one who will help them to be the best they can be.
While she waits, your daughter can work on becoming the sort of person who will attract the friends she needs. This does not mean she needs a new wardrobe or makeover. Encourage her, instead, to think about the sort of friend she wants and what kind of person she needs to be. If she likes smart friends, she should work on her own brain. If kindness matters, she can improve her own level of kindness. She should not allow herself to become someone she will be ashamed of later.
Encourage your daughter to talk about the girls she knows and the kinds of friends she wants. If she knows of a girl she would like as a friend, and this girl is a realistic possibility, suggest she invite the girl to her home or on an outing. She might be most successful if she avoids the most popular girls and looks instead for another quiet girl who might also be in need of a friend. Discuss good ways to encourage a friendship to develop.
And be there to listen. Girls need to talk about the issues that worry them. Until that perfect friend happens, you may be just the friend she will need.

The How Rude! Handbook of Friendship & Dating Manners for Teens: Surviving the Social Scene


Related Articles
Editor's Picks Articles
Top Ten Articles
Previous Features
Site Map





Content copyright © 2022 by Terrie Lynn Bittner. All rights reserved.
This content was written by Terrie Lynn Bittner. If you wish to use this content in any manner, you need written permission. Contact Jamie Rose for details.