Home Office Productivity Tips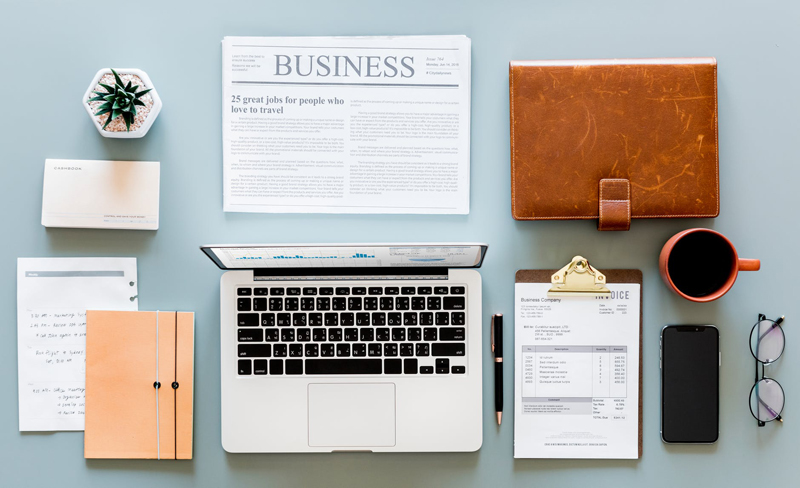 I consider working from home to a be perk. I can work in my jammies if I want – and I often do. I have no commute, unless you consider a walk down a very short hallway commuting. I can take a coffee break whenever it suits me, or toss in a load of laundry, or step out to chat it up with a neighbor. It's quite wonderful. But, sometimes things get a little too relaxed. And that's not good – productivity begins to rapidly decrease.
You need some structure if you are going to be successful when working from home, so here are some tips to help you be more productive everday:
Define Your Work Space.
Working from the kitchen table, or worse yet, the coffee table, sends a signal that you are less than serious about your work time. That signal gets picked up by both your family members, and your subconscious. It's also a recipe for disaster – carting your projects from space to space means you risk losing things. In a perfect world your home office would be just that – your home office. But most home offices serve more than one function. Your office may be a desk in the corner of your bedroom. Or, it may be that your office turns into the family TV room by night. Most people don't have the luxury of dedicating a whole room to themselves only. I get that, but you still need to define your space. Even if it means taping off a section of floor around your desk.
Have The Right Tools
The right tools make all the difference. This means you have storage that meets your needs. You don't tolerate trying to make do with inferior products. Yes, I know there is an initial expense involved here, but think of these purchases as an investment, because that's just what they are. Getting frustrated on a daily basis, whether it's from a phone with poor sound quality or from lack of proper lighting, will lead to stress. And stress causes us to become distracted, meaning our productivity suffers. Invest in your success by acquiring the right tools for the job.
Be Smart – Schedule Strategically
Working from home offers incredible flexibility, but you have to remember that unless you schedule your time, it's highly unlikely that you will get the most important tasks completed. And that's simply because we are human. We are creatures of habit, we are easily distracted, and we have a tendency to take the path of least resistance. When creating your schedule, consider when you are most energized and alert. Use these high energy periods to schedule the tasks that require sustained focus. Let your family know this is sacred time – no interruptions allowed. Plan your next day the evening before. Come morning, you'll be able to hit your desk knowing exactly what you have to do; you'll be able to jump right in and start strong. A strong start will set the tone for the rest of your workday.
Take A Break
A real break – not a laundry break, not a taking the trash out break – a break where you do something relaxing and fun. I'm talking five to fifteen minutes, nothing huge, but enough time to recharge yourself. Meditate, play a logic game, check Facebook, power nap, do some stretching – do whatever floats your boat, just make it enjoyable. It's proven that short breaks improve concentration and effectiveness. My thing – I step outside and enjoy the beauty of the season. I come back to my desk inspired and grateful.
Recommended Resource
Get your free
Clear Clutter and Learn How To Organize E-Course
. It takes you through the clutter clearing and organizing process in six simple steps!


Related Articles
Editor's Picks Articles
Top Ten Articles
Previous Features
Site Map





Content copyright © 2022 by Kelly Jayne McCann. All rights reserved.
This content was written by Kelly Jayne McCann. If you wish to use this content in any manner, you need written permission. Contact Kelly Jayne McCann for details.