Interview with Jean Lengwin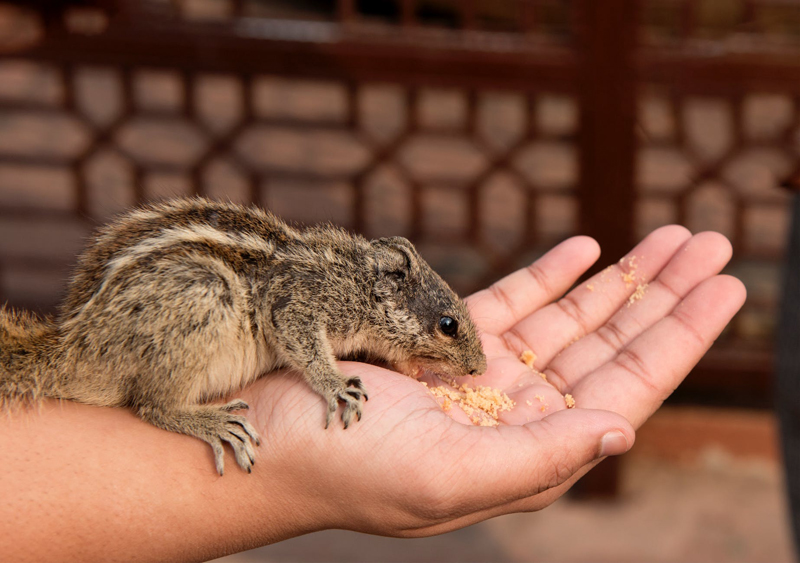 "Animals and Their People," anyone that has had the opportunity to share their lives with animals knows this as an absolute truth. A shining example of such a person is Jean Lengwin.
Jean is the author of "Animals and Their People," a book that will tickle your fancy and tug at your heartstrings.
The book is in its second printing and is a collection of short stories about animals and pets that have touched Jean's life from her early childhood years as she watched her grandfather carefully arrange a plate of spaghetti for his beloved dog as grandmother was busy in the cellar.
"Grandpa picked up the plate and was headed for the door. It didn't matter if he avoided the creaky spot or not because Grandma appeared on the scene…" This is a story that will bring one of those bleak days into a day where you wear one of those silly smiles that causes people to give you questionable glances the rest of the day. A day where you're powered with a special ray of sunshine.
In Jean's later years a Pot-Bellied Pig decided to call Jean's place home. A quick-witted aphorism of Jean's in this story, "If you don't name it, it's never yours. You can believe that if you want but there's this cat that we refuse to name so we've been referring to it as 'the stray cat' for over three years now." Yeah right, I tried that approach and it just never works!
"If a pig wanders in and shares dinner with your horse and stays over for breakfast, want one or not, you just might have a new pet. It becomes apparent, if you give a pig an inch, he will take over…" The stories about the pig are a hoot from beginning to end. At this point in the story my ribs ached with laughter and my soul charged with joy.
Jean Lengwin was born in Pennsylvania in 1940, but as Jean said, her parents had the bug to go west.
"Before my third birthday, my brother and I rode to California in the back seat of a 1938 Packard," said Jean.
She grew up in southern California and was the kid that all the pets followed home from school.
"I only had to coax them a little," insisted Jean.
When Jean was nineteen, she bought her first horse.
"I didn't have any place to keep one, we lived on a city lot, but I didn't let a little thing like that stop me," said Jean. "I met a lot of nice people who were happy to board a horse for me."
When Jean met her husband-to-be, a city boy, she told him, "I will always have a horse. Do you still want to marry me? Two kids and 40-years later, I guess that worked out too."
They moved to southern Oregon on a ten-acre parcel of property with a pond in 1983.
"We have enjoyed the gifts of nature as much as our domestic animals," said Jean. "As far as pets, we've had them all: cats, dogs, snakes, rats, cows, horses, a pony, chickens, ducks, geese, fish, and that darn pig!"
According to Jean, the one thing she likes best about her involvement with animals has been the people she's met, she said, "Some pass through our lives ever so briefly while others stay on for awhile—some have become life-long friends."
From the back of Jean Lengwin's, book you will catch a glimpse of the wonderful person and author that Jean is.
"Jean Lengwin began putting her words into short story format when her favorite pen friend passed away. Her stories, published locally and nationally, reflect the way she approaches life—with a wry sense of humor."
If you don't read this book, you will be missing a primary color in your rainbow the rest of your life. Check it out!
Jean Lengwin
https://jeanlengwin.com/
Travel Water Bottle and other Travel Pet Supplies
**Update – Stray cat is no longer with Jean. I bid Stray cat adieu with fondness.
Scroll down a litter further and sign up for the exotic pet's newsletter. Your email is 100% safe, I never even see it. You will receive a newsletter twice a week. Once in a great while an emergency newsletter may go out, but this would be only for a big illness outbreak or other emergency. Subscribe so you will know when new content comes out!
If you have a comment about this article, if you have a question, or just want to say hello, stop by the Exotic Pet Forum!
Comment Here
Feel FREE to Contact me anytime. You can reach me via my bio page. Click on my name.
Contact Diana
My Exotic Pet Shop
This site needs an editor - click to learn more!

You Should Also Read:
Micro-Pig TeaCup Pig
Miniature Pot-Bellied Pig
Exotic Pet Newsletter




Related Articles
Editor's Picks Articles
Top Ten Articles
Previous Features
Site Map





Content copyright © 2021 by Diana Geiger. All rights reserved.
This content was written by Diana Geiger. If you wish to use this content in any manner, you need written permission. Contact BellaOnline Administration for details.