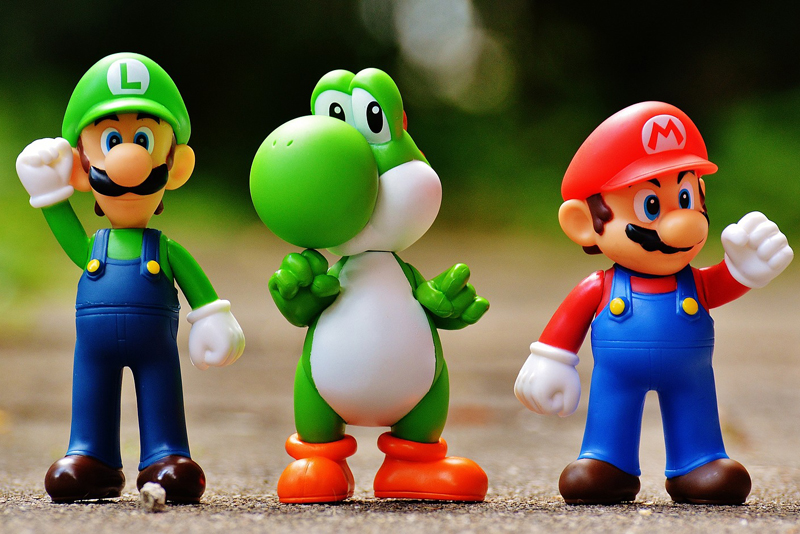 The sequel to Baten Kaitos, this game is a great addition for fans of that first game. You have real time card strategy action mixed in with an epic storyline.
It's fair enough to say that some people will love this game and other people will not feel the pull of the gameplay style. This is a *strategy* game. If you are a shooter fan, wanting to jump immediately into shooting and killing enemies, you will probably be disappointed. You can spend literally 15 minutes walking around talking and gathering before you're even allowed to enter into your first combat. This is a game that requires patience and dedication.
For people with that time, attention and desire for strategy, they'll get everything they could ask for. Your characters move in real time as you play and attack, their swords flying, their wings moving. Your organize your cards and play them for the maximum effect.
In the world around you, world-shaping events are taking place, and you meet a number of characters, roam through landscapes, and explore this world. It compares with Final Fantasy and other similar games, but with a card base.
The sound is reasonably good, with epic, energizing music pulling you into the gameplay. I found some of the voice actors to be uninspiring, but you find that in most games of this type. You're not expecting drama quality acting.
I would recommend people play the first Baten Kaitos before moving on to this one. That way you get a feel for the series and style, and really get a full appreciation for this game.
This is definitely a game that will keep you occupied for WEEKS. Other games out there can be finished in a day. This isn't one of them. Between the side-quests and other things to do, you'll be busy for a long while. Again, depending on your personality, this can be great, or this can be too much.
Highly recommended for epic strategy fans who have the time and attention to dedicate to gaming!
Buy Baten Kaitos Origins from Amazon.com


Related Articles
Editor's Picks Articles
Top Ten Articles
Previous Features
Site Map





Content copyright © 2022 by Lisa Shea. All rights reserved.
This content was written by Lisa Shea. If you wish to use this content in any manner, you need written permission. Contact Lisa Shea for details.