Viewtiful Joe 2 - GameCube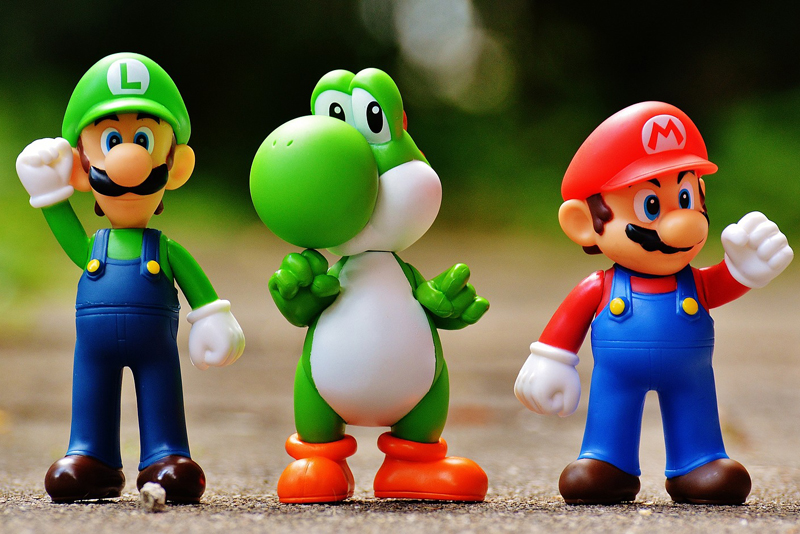 In Viewtiful Joe 2, you get to play either Joe or Sylvia as you take on various enemies in a side-scrolling movie screen. Fast forward or slow down time to solve the puzzles!
Tutorials help you get the hang of the game before you enter the fray. This is side scrolling mayhem. Jump, duck, kick and punch your way through enemies. Soon you'll learn about your special abilities - to slow down time or speed it up. This helps you to solve puzzles, slay enemies and have lots of fun.
In the previous game you got to play just Joe, but now you get to switch off with Sylvia whenever you want to. I'm always fond of games that let you play male or female characters.
The graphics here are deliberately cel shaded and low key. There are clipping errors with capes sliding through platforms and fuzzy old-style-movie lines and scratches at times. This is part of the character of the game. If you're going to be upset by this and wish you were playing Halo 3, then I'd suggest you play the other games in your style. This game focuses on the fun and platforming, rather than on crystal-sharp graphics. Also, of course, being made for the GameCube, they simply didn't have high quality graphics available back then.
You earn new powers as you go on, traverse a variety of landscapes, and generally wreak mayhem on the enemies around you.
The game is very family friendly, as long as you don't mind bashing cartoon enemies into puffs of smoke :)
The music is generally innocuous, typical jazzy music that bops around in the background. It doesn't stand out as being stellar, but it doesn't grate on your ears either.
Well recommended for fans of side scrolling action - the addition of slow and fast give a range of action which most side scrollers don't contain. I would suggest playing Viewtiful Joe (the original) first though, so you get caught up with the storyline and fun!
Buy Viewtiful Joe 2 from Amazon.com


Related Articles
Editor's Picks Articles
Top Ten Articles
Previous Features
Site Map





Content copyright © 2022 by Lisa Shea. All rights reserved.
This content was written by Lisa Shea. If you wish to use this content in any manner, you need written permission. Contact Lisa Shea for details.