Projects, Tasks, and Next Action Thinking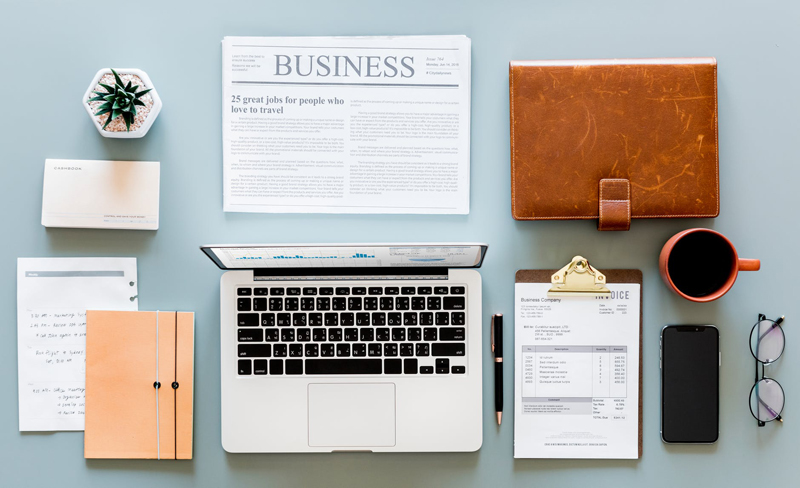 I'm willing to bet that, lurking somewhere on your current To Do list, there's an entry that never seems to go away, a task that lingers on the list day after day--maybe even week after week--yet never seems to get done. Perhaps it's still there because it's a particularly boring task, or one that you're studiously avoiding, even though tackling it wouldn't take long (I seem to encounter a lot of those).

But maybe it's hanging around because completing it isn't a one-step process, but rather one that involves taking care of several smaller tasks--which means that that To Do list loiterer is not a task at all, but is instead a project.

One of the cornerstones of David Allen's "Getting Things Done" methodology is being able to recognize the difference between a one-step task and a multi-step process, and training yourself to engage in what Allen calls "Next Action" thinking. Here's an overview of what each of those is, along with some tips on getting in the "Next Action" frame of mind.

What Are Projects?
Most of us might think of a project as something fairly large and rather elaborate: painting the house, planning a holiday get-together, preparing a presentation for a client, or redoing the hall closet, say. While those all definitely qualify as projects, so, according to David Allen, does any activity that involves more than one step. Doing laundry is technically a project, as getting to done means washing, drying, folding, and putting away. Getting your car tuned up might also be a project, as you need to call the garage to make an appointment before bringing the car in, and may also need to arrange for transportation during the day while your vehicle is in the shop.

What Are Tasks or Actions?
Unlike projects, tasks (or actions) involve essentially one step. Making phone calls and sending e-mail messages are one-step actions. Filing the stack of papers on your desk you've designated as reference material is a one-step action. Going to the bank, checking the batteries in your home's smoke detectors, and mailing a package to a friend are all one-step actions.

Learning the Difference
Because projects involve at least two--and sometimes dozens--of actions to complete, putting a project on your To Do list can mean that it lingers there for a long time. Part of the Getting Things Done (or GTD) methodology is learning to use To Do lists as a place to store not projects but actions.

Of course, most of us don't naturally think in terms of the various actions that together constitute a project; we think of the project as a whole. It takes some backward steps from that project to suss out the actions we can take to move toward completing it. These backward steps are what David Allen calls "Next Action" thinking.

Simply put, "Next Action" thinking involves asking yourself, for every item on your To Do list or every project that arises over the course of a day, "What's the next action?" If the project is to bring your car in for a tune-up, and you remember that a friend recommended a mechanic she used and liked, your next action on the "Bring car in for tune-up" front might actually be, "Call Jane to get the number for her mechanic."

One of my projects this week is "Book ticket for Christmas travel." Before I could finalize my travel plans, though, I wanted to know when my brother, sister-and-law, and niece would be at my parents' house over the holidays, so my next action was to call them. What went on my To Do list, then, wasn't "book ticket" but "call Greg and Sara."

Keeping a Projects List
Of course, it's important to keep track of and keep tabs on not only the one-step actions that will move you towards finishing your projects, but also the projects themselves. It's helpful, then, to keep a separate Projects List, which can be a place to record what you're working on, the goal for each project, deadlines, and related info.

The trick is to keep your Projects List separate from your To Do list, and to make sure that it's one-step actions that wind up on the latter list.

What's the Next Action?
Ready to put these concepts into action? Take a look at your To Do list and, for each item, ask yourself, "Is this a one-step task?" If it is, great. Get cracking! If it's not, ask, "What's the next action?" Write that action on your list. Once you finish that task, repeat the process--ask "What's the next action?" and add it to your list.

As you add new items to your To Do list throughout the day, check to be sure that you're adding tasks instead of projects by asking, "Can I complete this in one step?"

Try using "Next Action" thinking this week for leaner, meaner, more accurate To Do lists that make it easier to track what you need to do and to move toward getting more done.


Related Articles
Editor's Picks Articles
Top Ten Articles
Previous Features
Site Map





Content copyright © 2022 by Emily Wilska. All rights reserved.
This content was written by Emily Wilska. If you wish to use this content in any manner, you need written permission. Contact Kelly Jayne McCann for details.