My Philosophy for Managing an All-Star Team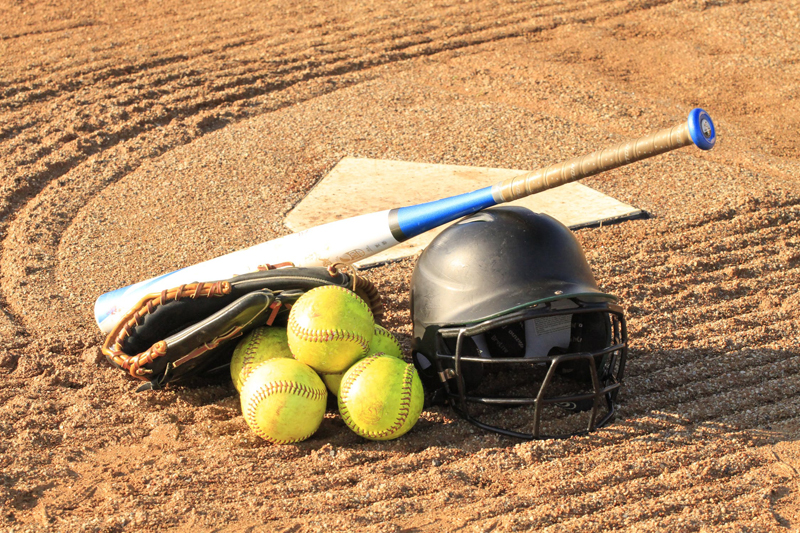 Rec league priorities tend to change come All-Star season. The emphasis during the regular season is on teaching fundamentals with an emphasis on fun. While everybody likes to win, it takes a back seat to the overall experience that the players get. Once the regular season is over and the All-Star team picked, there is more emphasis put on winning and, in my opinion, rightly so. Generally, the girls who make All-Star teams are more serious about the sport, and the pride that a community takes in its All-Star team can take on a life of its own, especially if that team has success.
That said, I believe that Rec League All-Star managers should still strive to make the All-Star experience a good one for all, including parents (from where 95% of a coach's headaches come). I know of too many good players who end up quitting Softball altogether because of a bad All-Star experience. I have done well winning (still have not won big, yet) while keeping parents and players satisfied. What follows are my guidelines for finishing All-Star season, win or lose, with your sanity intact and all the players back for the next season.
First off, having the parents on-board with what we are doing is paramount to keeping the drama to a minimum. Managers must be up front with their goals and philosophies and get parental buy-in before they proceed. At the first practice, I tell the parents how practices will be run, whether absences are acceptable, and how game time will be determined. Then I stick to those rules, period. A parent may not like the decisions made on the field, or the fact that their little Susie is at the end of the bench, but they will go nuclear if there is a perception of unfairness in the decision-making process. Likewise, the players want boundaries set and rules to be enforced equally.
I also like to get parents involved with practice whenever possible. I can always use help with a batting station, or even a spare fielder or runner if we are scrimmaging. I find that having the parents involved greatly increases their buy-in into the voodoo I do at my practices. They still may grumble if losses mount, but maybe not as much. When the wins mount, they take pride in the fact that they helped out at practice. Be careful to keep an eye on the more "knowledgeable" parents (usually defined as a dad who would have been a major leaguer if he did not blow out his shoulder in AA) to ensure that they are teaching the techniques that you want them to teach. Usually, if the manager can politely and calmly explain why they do things or use a specific technique, even "knowledgeable" parents will fall in line. Needless to say, the manager should have an "open door" policy and be willing to take questions from parents (and players) before or after practice.
I believe that twelve is the right number of players to have on a Rec League All-Star team using ASA rules. Nine players in the field, plus a Designated Player, plus a courtesy runner each for the pitcher and catcher means that I can get twelve players involved with every game without even having to substitute. Getting each player in every game, even minimally, is extremely important for the team in many ways:
1) Each player will feel that they contributed at least a little bit to a win.
2) Giving players playing time on a regular basis, including bench players, means that they are more likely to perform well if another player cannot play due to injury or absence.
3) Likewise, if I as manager am comfortable with my bench players because they play regularly, I am more likely to make a substitution and be comfortable with that substitution if a regular player is having a bad game, bad hair day, or both.
4) Each parent will get to see their daughter play, at least minimally. They may not like that their daughter is coming off the bench, but at least she is coming off the bench.
Because of these reasons, I rotate all of my players in during pool play, particularly if I am guaranteed a spot in bracket play. This approach gives everyone plenty of playing time, and also typically makes them learn more than one position. I get to see everyone perform for a handful of innings in a live situation, which gives all the players more confidence and gives me more flexibility when it comes to crunch time and a player goes down with an injury. Ultimately, the benefit to the team in the long run is well worth sacrificing a great seed in an invitational that in the long run, does not matter a whit. Advancing to States is the primary goal of All-Star season (and then doing well in States), so the only tournament that really matters is the District tourney.
Finally, I try to keep it fun and light. I plan fun activities and/or team parties/meals once a week. I joke around with my players. I try to have as much fun out there as I hope they are having. Hopefully, everyone including the manager will want to come back the following season.
BellaOnline Softball Subject List:
Coach´s Box
,
Health & Medical
,
History of Softball
,
International Softball
,
Organizations
,
Parents
,
Professional Softball
,
Reviews
,
Rules & Regulations
,
Scorekeeping
,
Stats & Analysis
,
Travel Ball
This site needs an editor - click to learn more!


Related Articles
Editor's Picks Articles
Top Ten Articles
Previous Features
Site Map





Content copyright © 2022 by Don McKay. All rights reserved.
This content was written by Don McKay. If you wish to use this content in any manner, you need written permission. Contact BellaOnline Administration for details.