Miltoniopsis – Orchid Profile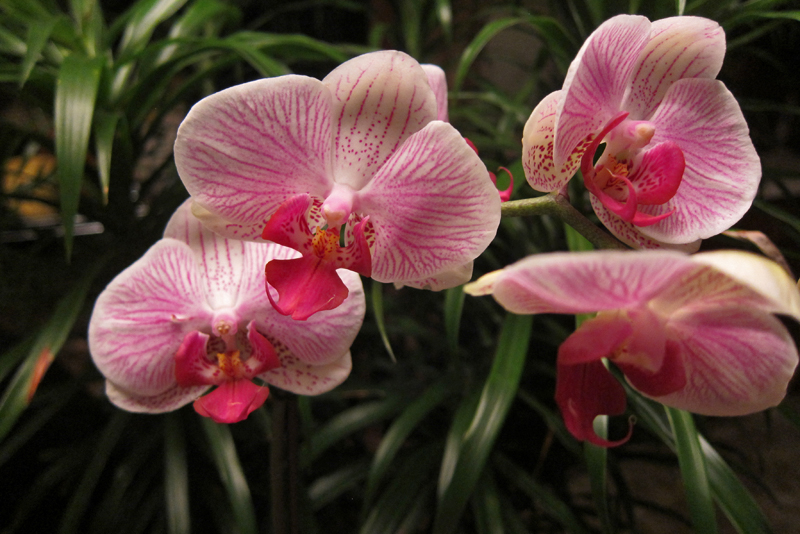 Miltoniopsis
or Pansy orchids are among the most prized among hybridizers of all the orchids. They truly look like pansies and can come in all the same colors: purple, pink, yellow, white and in between. For many years, actually until about 1976, they were considered to be
Miltonia
another closely related genus. But
Miltonia
are generally from warm growing regions whereas the
Miltoniopsis
are originally from Colombia higher in the Andes mountains. They require much cooler temperatures to grow well.
In searching the web, I only found one vendor,
I. N. Komoda
, who had much in the way of inventory of these plants. That is a shame because if you have the right intermediate conditions, these are wonderful plants to grow. I have had no personal experience with this vendor, but he has some lovely hybrids.
As you can see from looking at these magnificent plants, the colors are spectacular. The flowering season is generally from April through June although some will bloom in the fall months. They grow quickly to become specimen plants in only a few years. The flowers are often long lasting – up to six weeks – and come in such a wonderful array of true reds, yellows and whites with waterfall lips that they are almost irresistible.
They require basically the same light levels as Phalaenopsis with just a little more light during the peak growing seasons. This translates into a semi-shaded location with no direct sunlight on the leaves. Recommended temperature for these orchids is 75 to 80 degrees Fahrenheit, or 24 to 26 degrees Celsius, during the day and 60 to 65 degrees Fahrenheit, or 15 to 18 degrees Celsius, at night. They acclimate easily to normal conditions in the home.
These are orchids which do not like being under watered, but will rot if overwatered. When under watered, the leaves will develop accordion pleats which never will plump back up. In general, watering every 5 days is considered adequate, but always watch the plants. Fertilize year round with ¼ strength fertilizer at each watering to provide even nutrition. It is very important not to use too much fertilizer on these orchids. They will develop brown ends to their leaves if there is too much salt buildup.
They require good humidity and air circulation to stay healthy and develop their buds adequately. Humidity should be around 75 percent since the leaves are thin and can dry out quickly. In their natural environment, they live high in trees and receive almost constant breezes, so a fan to provide extra circulation is a good addition to any indoor area where they are grown.
You Should Also Read:
Orchid Profile - Vandas
Buying on the Internet
Name Tags in Orchids


Related Articles
Editor's Picks Articles
Top Ten Articles
Previous Features
Site Map





Content copyright © 2022 by Susan Taylor. All rights reserved.
This content was written by Susan Taylor. If you wish to use this content in any manner, you need written permission. Contact Anu Dharmani for details.